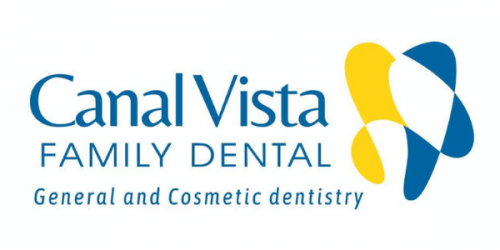 Since 1989, Canal Vista has been providing a range of dental services to residents of the area. The dental practice is now accepting new patients.
Princeton, NJ, USA – August 21, 2019 / / —
Canal Vista Family Dental and Dr. Nesrine Bestandji are pleased to announce that the practice is accepting new patients. Established in 1989, Canal Vista has been providing Princeton, New Jersey patients with excellent care and professional services from Dr. Bestandji and the highly trained dental team. Whether a new resident to the area, in need of an emergency dentist, or just searching for a new family dentist, Canal Vista Family Dental is the best choice for gentle dental care. The practice accepts several insurance carriers and flexible payment options.
Dr. Bestandji acquired the dental practice from Dr. John Rotondi in June 2017, and she leads the team of dental health professionals. Dr. Bestandji grew up watching her father practice dentistry; even as a child, she found teeth and caring for them to be interesting. As she entered college, her love of arts and sciences intertwined with her growing fascination for oral health. After graduating from Rutgers, she went on to earn her Doctor of Dental Medicine degree from the University of Medicine and Dentistry in New Jersey in 2010. Dr. Bestandji is committed to providing the best dental care possible to her patients.
Additional details are available at https://www.canalvistafamilydental.com
As a family dentist, Dr. Bestandji strives to promote optimal preventative oral health strategies for patients at the earliest age possible. Through ongoing prevention strategies, she can help West Windsor families limit the risk of painful dental emergencies, complex treatment, and phobia of the dentist's office.
Since 2017, several changes have marked the equipment and physical surroundings of the practice. These include conversion from film to digital Carestream Xray Sensors; sign up with Curve Dental software system; and expansion from two operatory rooms to three. The new room has a better layout, flow, technology and gives patients more comfort. A new DCI Edge Series 5 dental chair, desktop computer and touch screen monitor was added, along with a wall-mounted 50-inch TV for sharing dental imaging and educational materials. A desktop laser is available for soft tissue treatment. Oral cancer screening is now a part of the routine regular dental cleaning visit.
Location and contact details are available at Canal Vista Family Dental
Contact Info:
Name: Dr. Nesrine Bestandji
Email: Send Email
Organization: Canal Vista Family Dental
Address: 100 Canal Pointe Boulevard, Suite 116, Princeton NJ 08540
Phone: (609) 452-8630
Website: https://www.canalvistafamilydental.com/
Video URL: https://www.youtube.com/channel/UChXEVkWdd0MpeTqoPD9Mosg/about
Source URL: https://marketersmedia.com/canal-vista-family-dental-practice-in-princeton-nj-marks-three-decades-of-operation/88910153
Source:
Release ID: 88910153
(Visited 15 times, 1 visits today)
Dave is a professional Marketing Strategist With Over 6 Years Of Experience in PR. His primary area of expertise is public relations and social branding. Dave has been associated with various content projects from across the world on a regular basis. He has also had associations with big and reputed news networks such as BloqWire, Mmedia, Coin Post etc. Dave contributes to Startup Fortune in the Business, Marketing and Technology sections.