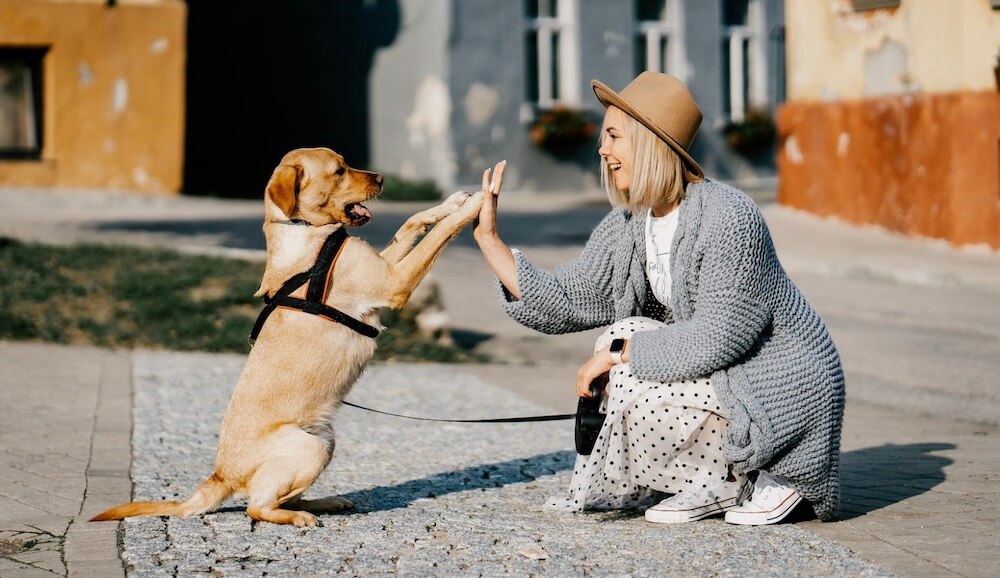 Serial entrepreneur Jaron Lukas shares strategies he uses to find product-market fit in the competitive pet food industry.
The number one reported reason why startups fail is they never find product-market fit with customers. With the ever-growing allure of selling products online, many hopeful entrepreneurs launch their digital stores without knowing whether there will be a market who ultimately wants to purchase from them. This risk can be minimized with the right preparation in advance.
Jaron Lukas, the CEO of Yumwoof Natural Pet Food, says he became a specialist at finding product-market fit by learning it the hard way. Previously the founder of Coinsetter bitcoin exchange in 2012, which sold to Kraken in 2016, Jaron recognized there's an advantage for CEOs to get their hands dirty and learn to build sales funnels from start to finish. That's exactly what he did. His latest venture in the pet food industry generated $26k of revenue in its first month using this approach, with instant product-market fit for their first natural dog food: a soft and chewy, shelf-stable food called Perfect Kibble.
The uber-competitive $92 billion pet food market is one of the toughest to break into, with many large players possessing a seemingly unlimited marketing budget and cost advantages in mass production. Many other consumer products sold through e-commerce face challenges from similarly large competitors. This article explores the strategies Jaron's company used to gain a foothold in the pet food market with immediate product-market fit since its launch in 2020. 
Test customer demand before developing your product
According to Jaron, market tests and numbers should drive any company's decision to turn an idea into a product. With a substantial upfront capital investment required for any new product launch, finding ways to confirm there will be buyers beforehand is vital to not getting stuck with tens or even hundreds of thousands dollars worth of inventory or losses. Market testing can be done for a little as a few hundred dollars to prevent it.
"The easiest way for a company to test its first product is to simply run Facebook Ads to a Shopify store," Jaron explains. "In theory, a company's marketing is completely separate from its operations, which means a sales funnel will give you all the data you need to know about whether there's market demand for your idea, even if the product itself isn't manufactured yet. If your market test fails, you just saved yourself from investing time and money just to find out no one will buy it. If your market test gets sales but underperforms, you may gain valuable market insight on changes you can make in the product for it to be viable. In the case of our dog food, we run A/B tests on things like ingredients, product names, keywords and customer pain points."
Jaron adds: "Perfect Kibble was actually our second product we tested, believe it or not. The first one we tried was an on-the-go meal bar for dogs, similar to RX Bars. Our initial market tests showed a $40 CAC with very little order volume. You can compare that to the results we had with Perfect Kibble, which achieved a $7 CAC and sold over 100 units quickly."
The company is now launching a product which could be described as "a Betty Crocker mix for dogs." Jaron reveals: "Just like before, we ran various experiments to gauge customer demand. We had an 8% conversion rate in our tests for Perfect Dog Food Mix and have already pre-sold hundreds of bags."
Create a product that's differentiated with functional benefits
We often hear about the advantage of being first to market. However, many founders still see the initial success of another company and then copy their lead. Without a unique selling proposition to offer customers, these copycat startups often fail to gain market traction. Customers need to have a reason to buy from your brand versus the competition.
Jaron says, "My fundamental belief is that differentiation is the key to creating product-market fit. To gain interest from customers in your product, it needs to stand out from competitors. Moreover, there needs to be a tangible benefit that makes it not just nice to have, but a necessity they love and can't live without. That's one reason functional benefits have become such a popular trend in the CPG space."
The drawback is it's more challenging to create an original product, as it requires customized manufacturing. "When we first started searching for a copacker to make Perfect Kibble, all of the pet food manufacturers we spoke to tried to convince us to sell dry kibble instead. Why was that the case? Simply put, it's much easier for them to keep producing the same product for everyone. They were also concerned that a soft and chewy food like ours may gunk up their machines," according to Jaron. 
"Keeping to our high standards and taking the more difficult route was worth it in the long run, as our very unique looking dog food stood out in our Facebook Ads. I believe that's a key reason we achieved high clickthrough and conversion rates from the very beginning."
Create Facebook Ads that uniquely stand out
It's no secret in digital marketing that marketers often copy each other's ads. While there are benefits to learning from competitors, a strategy that relies solely on copying other brands' ad creatives will underperform in the long run.
Jaron explains: "Consumers experience ad fatigue when they see the same type of creative too many times, so being the first to put out unique content provides a competitive advantage. An original ad that resonates with a target market will result in lower customer acquisition costs, more scalability and higher conversion rates across the board. This is the second part of finding product-market fit: getting traction. Once you discover your unique selling proposition, obsessively highlighting it in your ads helps convince customers that you're the right product for them over the competition."
There are now over 10 million advertisers on Facebook Ads. With so much competition on the platform, standing out is now more important than ever. Jaron's advice is to "create ads so unique that people want to share them, as this will multiply your reach and drive down your ad costs. Sharing is also another great indicator of un-met demand and product-market fit."