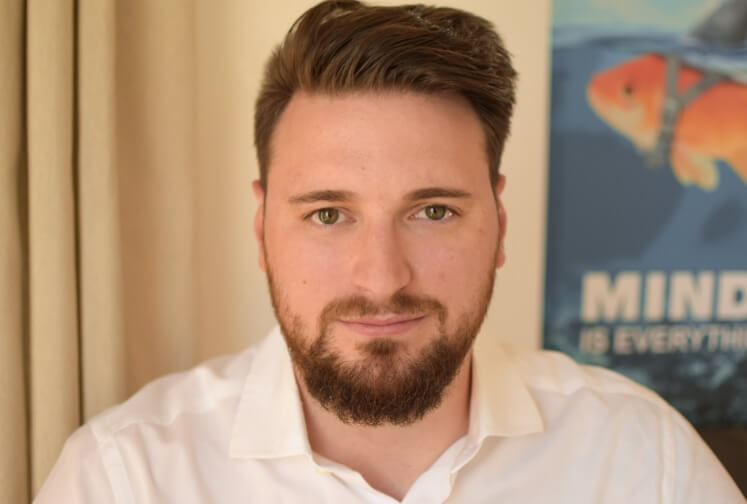 L'oro è un metallo raro con caratteristiche fisiche ricercate. L'oro e le sue leghe sono utilizzati in gioielleria, per coniare monete e sono uno standard di cambio per molti paesi. L'oro ha trovato sempre più spazio nelle applicazioni industriali, grazie alla sua resistenza alla corrosione e alle sue notevoli proprietà elettriche. Altri usi includono:
– nei componenti elettronici: svolge funzioni fondamentali in molti computer, in apparecchiature di telecomunicazione, in motori a reazione e in numerose applicazioni industriali. È ampiamente usato come materiale di rivestimento per le superfici dei contatti elettrici, per garantire la resistenza alla corrosione nel tempo;
– nel campo dell'astronautica: la foglia d'oro è contenuta nelle visiere della tuta spaziale per la protezione dalla luce solare, garantendo la necessaria schermatura, non solo dalla luce visibile e ultravioletta, ma anche dalla luce infrarossa;
– per scopi medici, come la realizzazione di otturazioni e ponti in odontoiatria;
– per scopi ornamentali;
– per le premiazioni;
– nel campo culinario.
L'oro è sempre stato un metallo speciale per l'umanità ed è considerato una fonte di ricchezza sin dalla sua prima estrazione, ai tempi del re Creso a Lidia nel 550 a.C. Si trova nel suo stato nativo sotto forma di pepite, granaglie e granelli in rocce e depositi alluvionali.
L'oro è una risorsa limitata. Secondo il World Gold Council, un'organizzazione commerciale internazionale che conta tra le sue compagnie alcune delle maggiori aziende di estrazione dell'oro, finora sono state estratte poco più di 190.000 tonnellate di oro. Ciò equivale a oltre 6 miliardi di once, che possono sembrare molto, ma che rappresenta ancora meno di un'oncia d'oro per ogni abitante del pianeta. In particolare, oltre i due terzi dell'oro è stato estratto dal 1950. Se tutto l'oro mai prodotto fosse fuso, si adatterebbe in una scatola di 21 metri cubi.
Non si sa quanto oro sia ancora presente nel sottosuolo, ma nel corso degli anni, dati sempre più rilevanti ci permetteranno di capirlo, anche grazie dell'attività di estrazione dell'oro.
L'estrazione dell'oro è un'attività globale con operazioni in tutti i continenti, ad eccezione dell'Antartide, e l'oro viene estratto da miniere di varia natura e scala. In questo articolo, racconteremo la storia di una società di estrazione dell'oro con sede in Africa e con origini italiane: Inti Gold Global 2 Sarl.
Inti Gold Global 2 Sarl opera nel settore dell'estrazione aurifera e ha sede in Burkina Faso, nazione dell'Africa occidentale. Fondato da due imprenditori italiani, Alessio Vinassa e Davide Bongiovanni, che nel 2010 hanno deciso di creare quella che sarebbe stata la svolta della loro vita. Il sogno era grande, basare un'attività sul mercato di un prodotto la cui domanda è sempre maggiore dell'offerta: l'oro.
Davide Bongiovanni, dopo trent'anni nel settore immobiliare, era determinato a realizzare il progetto di una vita: aprire un'azienda nel campo dell'oro, il metallo più prezioso al mondo. Alessio Vinassa, con la sua conoscenza dell'estrazione e il forte desiderio di iniziare il suo progetto, si è unito a Davide Bongiovanni e al loro nuovo obiettivo. L'idea era di costruire una miniera d'oro a cielo aperto nel Burkina Faso. La miniera di superficie è un tipo utilizzato per estrarre depositi di risorse minerali vicino alla superficie. Nella maggior parte delle forme di miniere a cielo aperto, le attrezzature pesanti, come gli escavatori, rimuovono prima il deposito di roccia e terra sopra il deposito. Quindi macchinari pesanti, come l'escavatore a tazze, estraggono minerali.
Il luogo per l'inizio dell'attività era in Burkina Faso. È uno dei paesi più poveri del mondo, ma con un immenso tesoro. Negli strati superficiali, tra la sabbia e la ghiaia, è possibile trovare polvere d'oro. I fili d'oro corrono anche per chilometri sotto la terra, dove le pepite rimangono intrappolate nella roccia.
Il Burkina Faso è stato scelto sia per la vasta presenza di oro che per la mancanza di petrolio. L''"oro nero" è sempre stato motivo di conflitti e la sua assenza garantisce una nazione pacifica.
Alessio Vinassa e Davide Bongiovanni iniziarono la ricerca del terreno percorrendo 70 mila chilometri di strade sterrate in sei mesi. Nel 2013 presero in sub-locazione il loro primo pezzo di terra. Investirono 50 mila euro per acquistare il loro primo escavatore, un camion, una terna e due mulini. Dopo settimane di lavoro, il primo oro vide portato alla luce.
Il progetto ha iniziato ad attirare l'attenzione e i primi finanziatori fanno la loro comparsa. Grazie ai loro contributi, è stata possibile l'acquisizione di una nuova concessione. Su queste terre ebbe origine Inti Gold Global 2 Sarl. Un'impresa ambiziosa, con l'obiettivo di creare una miniera a cielo aperto abbastanza grande e profonda da raggiungere i filoni d'oro, dove il metallo si trova in grosse quantità. Numerosi studi sul terreno hanno identificato i fili d'oro a una profondità di circa trenta metri, che saranno raggiunti da numerosi scavi.
Oggi il Burkinabè lavora in Inti Gold Global 2, nel ruolo di operai, ingegneri, cuochi e geologi.
La costruzione dell'impianto e la concretezza del progetto sono obiettivi che hanno aperto le porte a nuove possibilità. I primi fondi di investimento sono interessati a partecipare al progetto, entrando con Inti Gold Global 2 Sarl nel settore dell'estrazione dell'oro. Per secoli, investire in oro fisico ha dimostrato di essere un metodo molto efficace per preservare la ricchezza di coloro che lo cercano. Di fatto, al di là di tutte le previsioni, l'oro ha mantenuto il suo valore nelle fasi più acute della recessione, come in quella attuale. Questo è uno dei motivi per cui i prezzi dell'oro sono saliti a livelli record negli ultimi anni. Con l'aggiunta di fondi al progetto, la quotazione di Inti Gold Global 2 Sarl raggiungerà un nuovo record, ma solo il primo di molti! C'è una grande quantità di oro nella loro concessione che sta solo aspettando di essere estratta.
Twitter: https://twitter.com/VinassaAlessio
Blog: https://alessiovinassa.blog/
TC CrunchBase: https://www.crunchbase.com/person/alessio-vinassa
Reuters: https://www.reuters.com/brandfeatures/venture-capital/article?id=147301
Medium: https://medium.com/@mervikhaums/alessio-vinassa-una-storia-di-miniere-doro-274cbc749c15
USA Today: http://classifieds.usatoday.com/press/italian-entrepreneur-alessio-vinassa-creates-a-payment-institution/
(Visited 89 times, 1 visits today)
Walter Schulze brings all the breaking news stories in the tech and startup world and to ensure that Startup Fortune offers a timely reporting on the trends happen in the industry. He now works on a part time basis for Startup Fortune specializing in covering tech and startup news and he also sheds light on investment opportunities and trends.