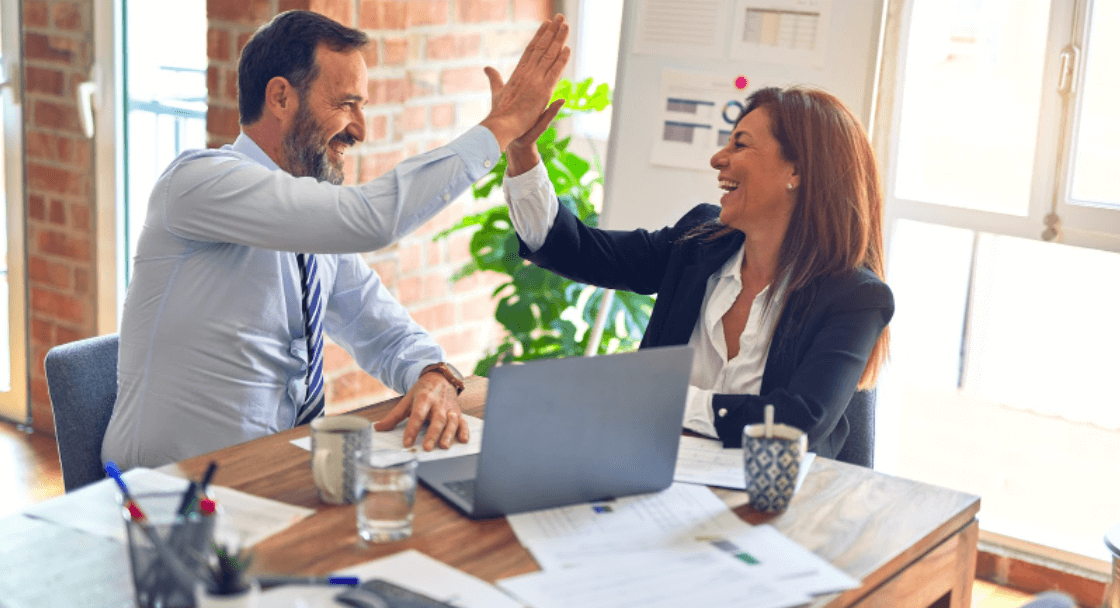 Choosing the right integrator for your startup can feel daunting – there are so many options and it's hard to know which one is right for you. With the recent explosion of interest in the metaverse, there are now more integrators than ever before – but not all of them are created equal. 
In this article, we'll explore six key traits of a successful metaverse integrator, and how Limitless stacks up against the competition.
A Commitment to the Metaverse
A successful integrator will have a genuine commitment to the metaverse and its potential, not just as a short-term investment opportunity. 
As Mike Vitez, co-founder and co-CEO at Limitless, says: 
"Metaverses are going to be the new kind of the Internet, because of their decentralized nature, there will be a lot of metaverses and users will be able to use them interoperably."
A Clear Vision for the Future
The best integrators will have a clear vision for the future of the metaverse and how their company will fit into that picture. As Vitez explains: 
"And if we start thinking from that base point, we will see that there's a big need for a system like Limitless because we are still in the search of use cases, still in the search of products, partners, everything."
A Focus on Building an Ecosystem
A successful integrator recognizes that the metaverse is much more than just a platform for individual businesses – it's an ecosystem that needs to be nurtured and grown. As Vitez says: 
"First of all, the question is why am I doing this? Bringing in a decentralized world made me think that 'how can we create the most efficient and how can we create the most value of the partnerships; what we can create and what we can provide with being one of the founders of Next Earth?'" 
In short, success means recognizing that you're part of a broader ecosystem of partners and founders.
A Dedication to Supporting Startups
A good integrator will be dedicated to supporting startups throughout their journey, not just in the early days. Limitless is committed to helping companies launch and scale quickly, with access to capital, development, and marketing resources, and most importantly: a fast track to rapid validation in the third largest Metaverse, Next Earth. 
As David Taylor, co-CEO at Limitless, says: 
"We're in a race to create a digital human experience and naturally opposed to large corporations that have been trying to conquer the digital avatars of their users – as we've seen from large social media and gaming corporations in the last few years."
A Network of Established Partners
A successful integrator will have a network of established partners that can help startups navigate the metaverse landscape.Limitless has partnerships with companies like Next Earth, which provides access to a ready-made ecosystem of users, service providers, and businesses. 
As Taylor explains: 
"The Metaverse is the first real use case of Web3 – cryptocurrencies have been around for a while but this is the first time when decentralization and true digital ownership became at the forefront of technology."
A Commitment to Long-term Success
Finally, a good integrator will be focused on long-term success, not just quick wins. While it's important to get startups up and running quickly, the best integrators will have a vision for how those companies can grow and evolve over time. 
As Vitez explains: 
"And I had this idea together with my founders to create a big business network where we will be able to connect the community, the service providers, the idea makers, the market, and the money holders in one big system; and in that way we can create a brand new ecosystem in the web3 world."
By looking for these six key traits, you can be sure that you're choosing an integrator that will support your startup throughout its journey – from the early days of development all the way to long-term success. And with its commitment to the metaverse, its clear vision for the future, and its dedication to supporting startups, Limitless is leading the way in metaverse incubation.