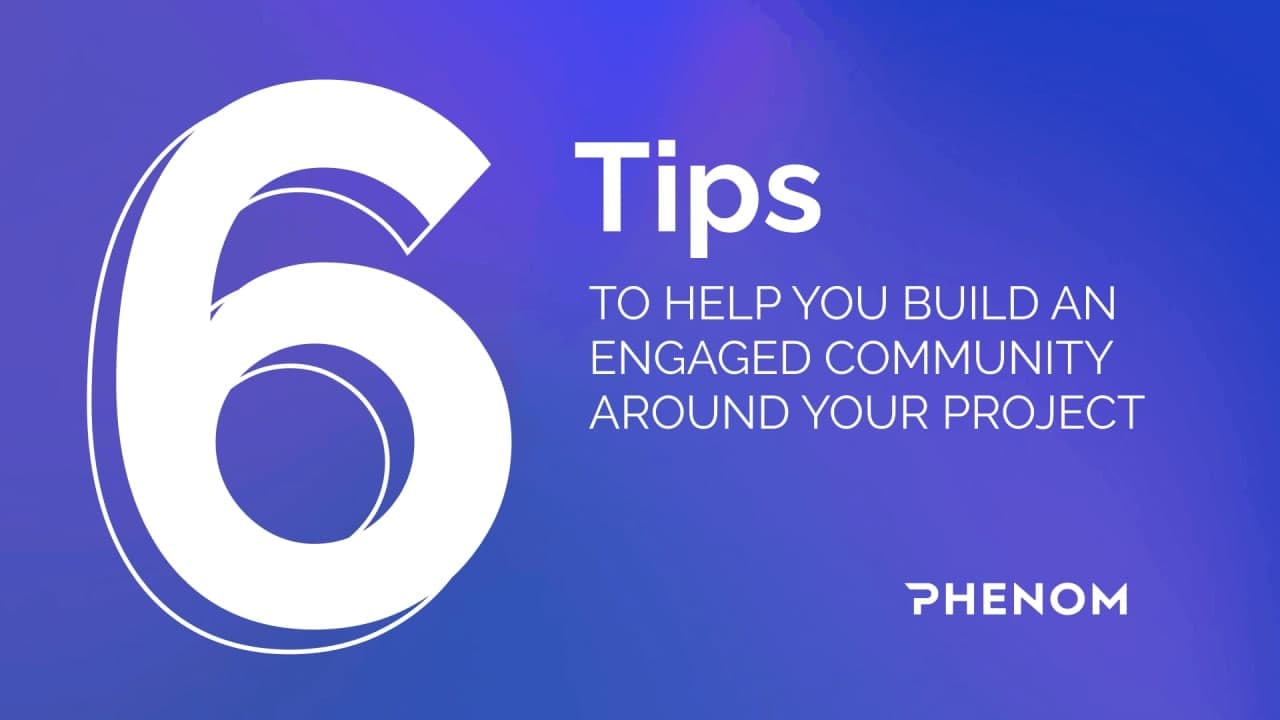 It doesn't matter how large your business is – at the pre-seed stage, in the A-round of funding, or you've just launched a website and started working on attracting an audience. The main value of any project is its community. This is the driving force that helps find a vector for development and scaling, as well as motivates the players involved to set global goals and achieve them. That's why, first and foremost, it is quite important to build friendly and trusting relationships with your users.
As a base example, we took the Phenom Ecosystem company, which gathers a large community around itself that actively participates every day in the development of products within the system, and which has a great influence on the vector of the company's development. In this article, the Phenom Ecosystem will share with us the most important tips that have helped the company reach 40,000 users a few months after launch, and will help you gain the same tremendous support from your customers.
Step # 1: Transparency.
This is one of the most powerful factors influencing your customers' loyalty. It's not enough for them just to know your project well, it's important to inform them about what is happening inside the company itself. Phenom Ecosystem users know everything, from the key company actors to the company's goals and their success in achieving them. The project notifies its partners about the main goals and the speed of development, and thanks to feedback from them, they know what to add in the next iteration of product development. Thanks to this, all their goals are achieved 100%.
Step # 2: Interactive activities.
This is a powerful tool that works for engagement. Phenom regularly conducts drawings and bonus accruals, and always encourages their most active participants. It's very important to do this not just when you need to get something back. Treat your customers like family and friends whom you'd want to please for their interest in your products and the company as a whole. After the introduction of interactive communication, the company increased its coverage in social networks and increased its activity on its Youtube channel by 1247% in the form of subscriptions, distribution of material, and comments. 
Step # 3: Events. 
For the community to be involved and active, it is important to be on the same page. On- and offline events help companies achieve this. Phenom regularly organizes events for all its users – from beginners to those who have been using their products for a long time and were among the first to register. It's a great opportunity to exchange ideas and knowledge, and get news firsthand. If your project is international, think about the possibility of offline meetings in different cities and countries. A specific attribute of Phenom is Q&A sessions with the top people in the company around the world in both online and offline formats, as well as international Forums and Gala Meetings for all interested partners. 
Step # 4: A clear structure for bonuses.
This is one of the main ingredients of transparency that affects loyalty. Phenom Ecosystem users know all about activity rewards and feedback. Would you like to go to work without the understanding of what your salary will be? It's the same with your clients, who will not be fully active without a full understanding of the bonus system. This gives you the added benefit of getting more suggestions for product improvements because your users will be motivated by this kind of system.
Step # 5: Communication of results. 
When you have already done a tremendous job of building a strong community, it's time to publicly announce the results of your work. Advice and ideas should not only be encouraged with bonuses; it is important to show that all good ideas are actually implemented, and that the result works. Phenom analyzes all suggestions from users, submits them for discussion with the main developers (the main driving force here is the customer service department) and then announces to its customers that new functionality will be implemented soon. Releases of innovations come out literally every two weeks, thanks to a quick response to user requests.
Step # 6: A unique place. 
When you have managed to gather many loyal and active customers around your project, you can collect them all in one place. This can be a private chat or a channel where we advise you to regularly publish exclusive and profitable offers. The second channel is news, with future plans and goals announcements, along with announcements of coming events. Let's add social networks here, where you can post entertainment content or news from all over the world. Phenom Ecosystem has a unique YouTube channel with a constant news digest, where the company's Brand Ambassador talks about their plans and goals for the near future. This allows users to keep abreast of events and actively leave comments about them. It builds both general, and brand, loyalty when there is confidence in the success of the company in which you are involved. 
And finally, the main advice from the Phenom Ecosystem team: 
"Respect your customers more than they respect themselves. Give them more value than they expect. Always deliver on your promises and be as transparent as possible. "