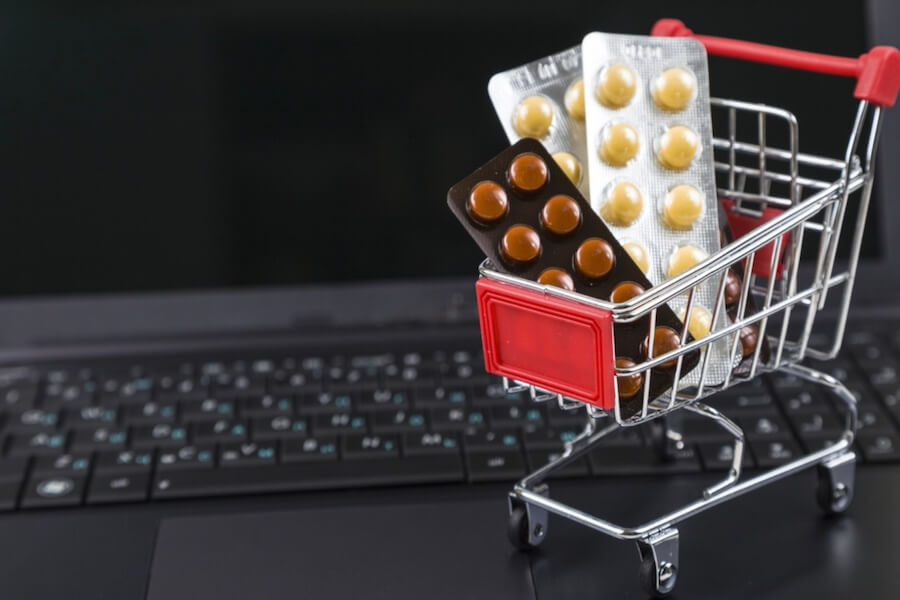 Amazon recently launched its first online drugstore in India, starting with a trial in Bangalore as it attempts to grab more of the country's vast growing e-commerce market of 1.3 billion people. The Indian pharmaceutical industry is a massive market worth more than a staggering $55 billion in 2020 at a CAGR of 15.92%, according to a report by the Indian Brand Equity Foundation (IBEF) and is expected to continue with this upward trajectory at 10-13 percent in 2020-21 despite challenges, according to rating agency ICRA. These are the outstanding numbers that Amazon was eyeing when it invested more than $6.5 billion to date into its India operations.
The Amazon Pharmacy service offers prescription medicines, over-the-counter drugs, and some traditional Ayurveda medicines based on ancient Indian holistic treatments from certified sellers. There are also healthcare devices available for sale online, including glucometers, handheld massagers, and blood pressure monitors. Amazon's pilot in India follows its recent efforts to penetrate the U.S. market after it acquired an online pharmacy start-up called PillPack. PillPack, which Amazon bought in the summer of 2018, makes it easy for consumers to get their medications delivered.
"As a part of our commitment to fulfilling the needs of customers, we are launching Amazon Pharmacy in Bangalore," an Amazon India spokesperson said. "This is particularly relevant in present times as it will help customers meet their essential needs while staying safe at home."
Scores of startups in India has however expressed their displeasure over the recent launch as this poses a threat to locally established drug delivery businesses. "Amazon's customer base is very high, so we are bound to lose business," said Yash Aggarwal, legal head of the South Chemists and Distributors Association in New Delhi, reported Economic Times. The organization has said it will talk with government officials to make its case that Amazon's move is illegal. "We will not give up," he said. "We will fight (Amazon) tooth and nail, and we'll even go to the Supreme Court." "This is about the bread and butter of 800,000 people," Aggarwal said, referring to its network of community pharmacists and distributors. "And we will not hand over that bread and butter to corporations." Within a few days of Amazon's announcement to pilot in India, The All India Organization of Chemists & Druggists, an industry group that claims to represent hundreds of thousands of retail pharmacies and distributors, drafted a letter to Amazon CEO Jeff Bezos and Amit Agarwal, an Amazon executive based in India.
"We are writing to you as we came to know that www.amazon.com has decided to enter 'Online Pharmacy' space, probably oblivious to the fact that the E-Pharmacies are illegal and not recognized by the laws under Drug & Cosmetic Act & Rules thereunder," the letter dated August 14 reads. "This space has been marred by extreme controversies, court cases, and legal issues in the last few years."
Though Amazon Pharmacy might have its pros, however, what we want to dwell on here are the cons for local startups and what businesses would look like henceforth after the launch of Amazon Online pharmacy in India. Below are some of the negative effects of the launch of local businesses.
Ability to Offer Discounted Drug Prices
Startups such as 1mg, Netmeds, Medlife, and PharmEasy currently sell medicines in India online and deliver to most parts of the country. These startups, as with any e-commerce player, offer enticing discounts to customers on each order to increase their market share. On that front, Amazon says it is also offering up to 20% discount on all orders. Cheaper pricing has always worked in favor of Amazon. Furthermore, the company has the upper hand when it comes to negotiating with health insurance companies and drug makers. Amazon will be able to streamline the pharmacy supply chain that's replete with convolutions, complicated business models, and expensive intermediaries.
Extensive Customer Experiences
As a customer-centric brand, patients who purchase from Amazon will no longer see themselves as just patients. They will view themselves as consumers of healthcare, and the same is true for the pharmacy industry. Patients want to be treated as part and parcel of the healthcare brand, just like Amazon Prime members. On the contrary, existing PBMs and pharmacy companies are not exactly known for their customer service or experiences.
Large and Loyal Customer Base
A senior forecast analyst with Forrester said his firm estimates that Amazon has garnered between 11 million and 12 million active monthly users since 2016. According to the e-commerce company's India head Amit Agarwal, in 2018, Amazon had 150 million customers registered, though the number who have made transactions on the platform would be 100 million, the figures have since grown. In some ways, Amazon's more notable differentiator is its interactive and fiercely loyal customer base. When the e-retailer needs consumer feedback and honest opinion, it can get it in a jiffy.
Other pharmacy firms, on the other hand, may have to spend oodles of cash on market research companies to find out if their business models work. So, in a broader sense, Amazon's entry into the pharmaceutical industry in India poses a major threat to local pharmacy companies already in existence.
Huge logistics infrastructure
The allure of fast shipping services such as Amazon Prime same-day delivery is that it'll allow for expedited home delivery of pills. This, in turn, would help remove the middleman from the pharmacy supply chain. It would easily enable the company to ship drugs directly to the patient, eliminating the need for them to go to local pharmacies and drugstores. They won't even need to go to a drop-off point to pick up prescriptions.
 Conclusion
The entry of newer, more agile, and more ambitious players like Amazon Pharmacy is both a huge wake-up call for the industry and a new dawn for consumer-centric healthcare per se. 1mg, which could also find itself competing with Amazon, said it doesn't expect the company to quickly dominate the space.
"We will have to wait and see," said Prashant Tandon, co-founder, and CEO of the venture-backed digital health start-up 1mg. Tandon has said his company is working with the government to move towards a "good regulatory mechanism" for space, which could open up investment.
"This is a tough market and Amazon will be under scrutiny," he said. The key strategy for provider-run pharmacies is to spruce up quality and lower costs through better healthcare continuity. On the other hand, insurer-owned pharmacy wants to create a central place for holistically managing healthcare benefits and pharmacy.
This post is tagged with: Amazon India, Online Drug Store, Online Pharmacy, Amazon pharmacy