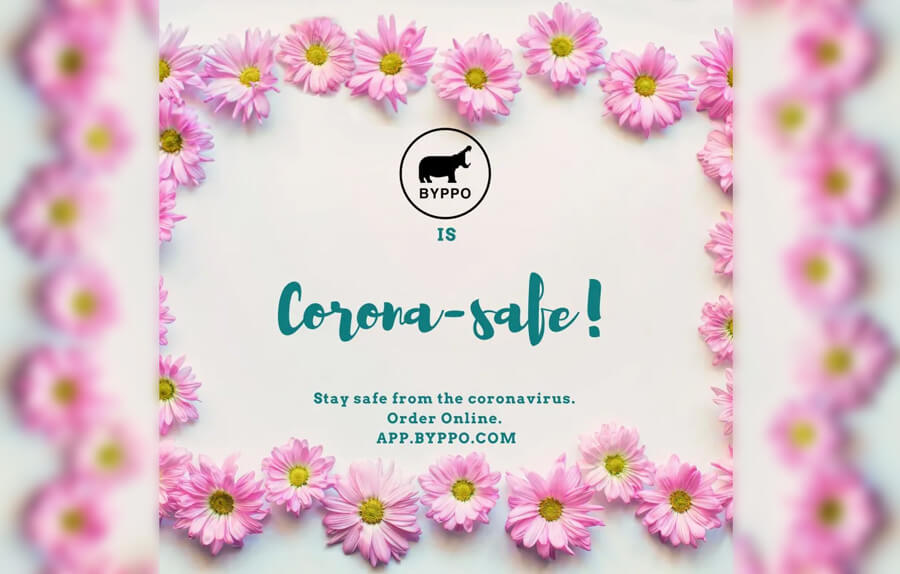 Restaurants such as Dumpling King in Miami, Cilantro Tacos, Sublime Tacos,Patticakes, and Prum's Kitchen in Gainseville, Florida are now using BYPPO'S mobile-ordering and concessions app so that restaurant customers can decrease their chances of acquiring the coronavirus by using express pick-up and curbside pickup services.
"Our online curbside pickup service allows for absolute minimal contact, " said Victoria Liu, Founder/Lead Designer of BYPPO Technologies. "And as a public service, we are offering our services for FREE for the entire community-all restaurants and customers can use it for FREE right now to help mitigate the effects and spread of the coronavirus."
To onboard a new restaurant, Liu said, no hardware or software download is necessary. The only thing a restaurant needs is a tablet/IPad or laptop to login to the Byppo vendor portal via their website to track orders coming in. Byppo on-boards new clients and can have their online store up and running in less than 48 hours. They also provide custom links to their clients (For example, app.byppo.com/cilantrotacos and app.byppo.com/patticakes takes you directly to their store so that customers can order immediately.
"We are also very excited about our expansion into the Miami market, said Liu. "We want to welcome Dumpling King in Miami, and we want to share the news that we are offering this service for free to all restaurants in South Florida at this time. I believe this can really help the current situation and keep everyone safe," said Liu.
To become a Byppo vendor you can register on the website at http://www.byppo.com