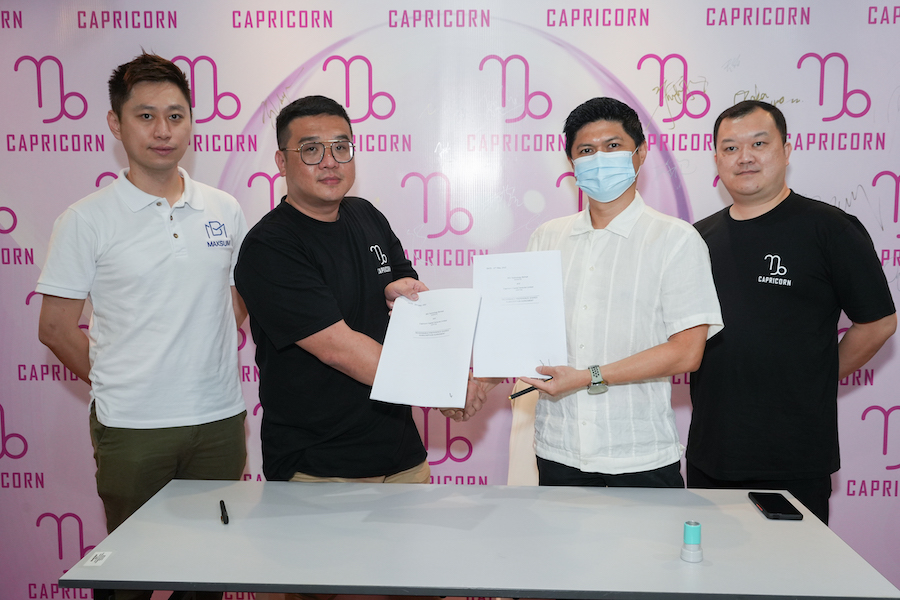 During the early hours of 13th December 2021, The Malaysia-based finance company made their intention obvious to incorporate stablecoins into real-world finance with their Capricorn mode of operations which permits Defi applications. This intention came into reality in the late hours of May 31, 2022, when a Malaysia-listed technology company adopted the stablecoin protocol at a whooping rate estimated to be around 200 million USD.
The Rise Of UST And The Fall Of Luna
In cryptocurrency, there are quite a number of agreements that can be administered to foster the performance of stablecoins and one of them is known as a fixed saving rate agreement. This attracts constant annual revenue of different percentages. The same agreement provided UST with a constant and unchanged income of 20% on an annual basis with the privilege to rake in a lot of dollars. And of course, these dollars didn't fall from the sky; it was generated from the grants paid by the government and some of the capital invested.
May 9, Luna was reported to fall below UST in market value, this was as a result of Terra's failed reserve. The cryptocurrency was created to store and move large amounts of money. When UST was raking in a lot of dollars, a means of saving was needed and they opted for BTC and acquired BTC for about $3 billion which further caused their poor performance.
For quite a while now the continuous fall in the crypto world is no longer news and this keeps pulling Bitcoin down This affected the support offered to UST making the system insolvent and the continuous decline in the market further intensified the poor performance of UST. It can then be further stated that the repeated bleeding that happened in Terra's saving protocol is a precursor of UST collapse. All this was made known during a live discussion that Capricorn had with its guest in a recently concluded event that focused on the stablecoin market.
To further intensify the effect of the program, Capricorn stated two-aspect
Capricorn believed that people are smarter and wouldn't just dabble into any asset or project without proper research. Through the style of operation, Capricorn believes it is a good opportunity for stablecoins like theirs with collateral to thrive 
Although, it is no longer news that the downfall of the Terra system was plotted by their reserve which is volatile thus stating that a sensible working system, enough non-volatile support, and user's confidence are the unique ways of building any crypto if stability is of the essence. It is believed that with the development of Capricorn alongside its special characteristics, CUSD is expected to have a huge turnover and the asset invested in it will have higher capital utilization hence the participating funds will have a huge return.
Management Procedures 
This great and loud impact will catch the attention of the authorities thereby resulting in more difficult entry into the stablecoin industry. Capricorn believes this is as well a big chance for his team as they are well versed in the banking sector with an in-depth understanding of both legal and financial affairs relating to the industry. It can then be concluded that Capricorn is well equipped and ready to take on any development of stablecoin around the regulatory system.
Cryptocurrency; Benefits And Difficulties 
The stablecoin has greatly increased in demand over the years to a little more than 1.2 trillion USD which is still expected to harvest more in the future. Although, if a little percentage of the world assets (Fiat) are moved into blockchain data this will cause a surge in demand for the stable coin. Vincent Cheung added to this stating that  if bitcoin should begin the encryption season, it will activate the prosperity of encryption for all other stablecoins which will in turn affect today's real assets and this will be known as the true value internet change 
Although, despite being perceived as not an easy one, a lot of challenges might stem from this such as a prolonged verification period for the Capricorn style of operation, increased requirement for entry, and more difficult regulations but nothing comes, the first major step is at the beginning. We have all seen the wide ground covered by some stable coins such as USDT,, and as well as some that failed, all these are available for the Capricorn team to learn from and use to their advantage stated by Bryan.
Capricorn is set to provide them with more options by employing the use of this lending system innovation which will help prevent the difficulties in future similar to that encountered during the covid 19 wave where firms grew out of funds and couldn't get help as at when needed said the MQ technology Director.