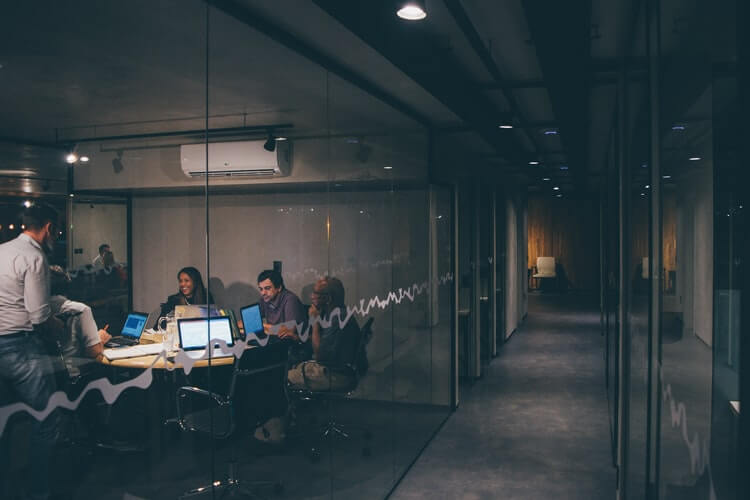 Covid-19 has created dramatic changes in the way we work, and this is particularly true for startups. While a few businesses have seen some silver linings, many tech firms have noticed a slowdown. Unfortunately for startups, this also means fewer funding opportunities. In a poll conducted among startup founders in the U.S., Europe and Asia, 78.8% said that the Covid-19 had slowed down some of their fundraising projects. In many cases, those who had made soft commitments canceled them because of uncertainty.
The situation may look darker before things start to improve. The National Venture Capital Association report expects venture capital investment to "drop significantly" because of Covid-19. The first 30,000 startup layoffs in the initial weeks of the crisis did not bode well.  However, startups that are related to industries that may benefit from the crisis, such as live streaming or medical technology may still attract investors during the crunch.
There is some reason to hope for a rebound in venture capital investment, especially if the current Covid-19 resembles the 2008 financial crash more than the 2000 dot-com bust.
Although the 2000 dot.com and the 2008 financial crises both negatively affected fundraising for startups and valuations, there was a difference in startup recovery.  After the dot com crash, there was a 25% to 30% decrease in deals and 10-20% lower valuation.
These numbers were similar after the 2008 financial recession, but the difference was that by 2009 and 2010, there was almost a complete recovery in venture capital activity and valuations, whereas there were several years of slowdown following the dot.com crisis. There is a reason to be cautiously optimistic that the Covid-19 ordeal will be more like the 2008 crisis, because neither crisis was directly caused by startup activity and the health of the tech industry, unlike the dot.com crisis.
Even though budgets for investment are being cut, that may not mean that startup investment will necessarily grind to a halt during the Covid-19 crisis. Even if there are lower valuations for some startups in the short-term, these lower valuations may attract venture capital investors. In addition, startups are finding creative ways to deal with delays in soft commitments.
According to a Plug and Play poll, 77.3% of clients had put off their soft commitments.  As a result, 53% of startup CEOs say they are delaying fundraising, 41% are looking for other forms of capital, such as grants or leverage, 36% seek compromise and offer to close with less than the original commitment, 29% request more funding from current investors, 26% are looking for out of network investor introductions and 16% lower their valuations.
Since the uncertainty about the end of the Covid-19 crisis may make total postponement impractical, there is a reason to be hopeful that funding for startups will go forward as companies decide to settle for lower commitments as a more acceptable alternative to lowering their valuations.
In addition, Victor Larionov, CEO of Industry 4.0 Investment banking, an investment bank specializing in tech startups, predicts that the fintech industry can benefit during the crisis, especially those who work with p2p payments, and p2p и p2b lending solutions. He points out that startups can be successful if they already have a tested product and are not focusing on risky technology.
"Startups that are already executing ideas honed by current realities, and that have a product and possibly even initial revenue, can turn to well-known business angels, super-angels, or investor associations, as well as seed- and venture funds in search of financing," explains Larionov. "Yes, their focus may have shifted towards a full digitalization, but in the near term, they will continue to invest. Companies like this are encouraged to concentrate on their main product, which is in demand right now, and to stop spending money on experiments, instead of redirecting it to scale up what is already successful." 
Investment banking services for startups may actually find they have busier schedules during the coronavirus than before. Industry 4.0 investment bank focuses on the needs of startups in various industries. The investment bank deals with the business case, compliance prospectus, legal case, fundraising and growth capital for startups that may need more guidance during the crisis to find sought-after opportunities as the climate becomes increasingly competitive.
Although the Covid-19 ordeal has already affected all industries to a similar extent as the dot.com crisis and the 2008 financial crisis, there is reason to hope that the recovery will be more like that of 2008 than the prolonged malaise following 2000. Startups levered to medicine, media, news and technology that facilitates live streaming may actually benefit and attract venture capital investors. In addition, those who are focusing on tried and true products and proven technology are more likely to weather the storm than startups that are working on high-risk, experimental products.