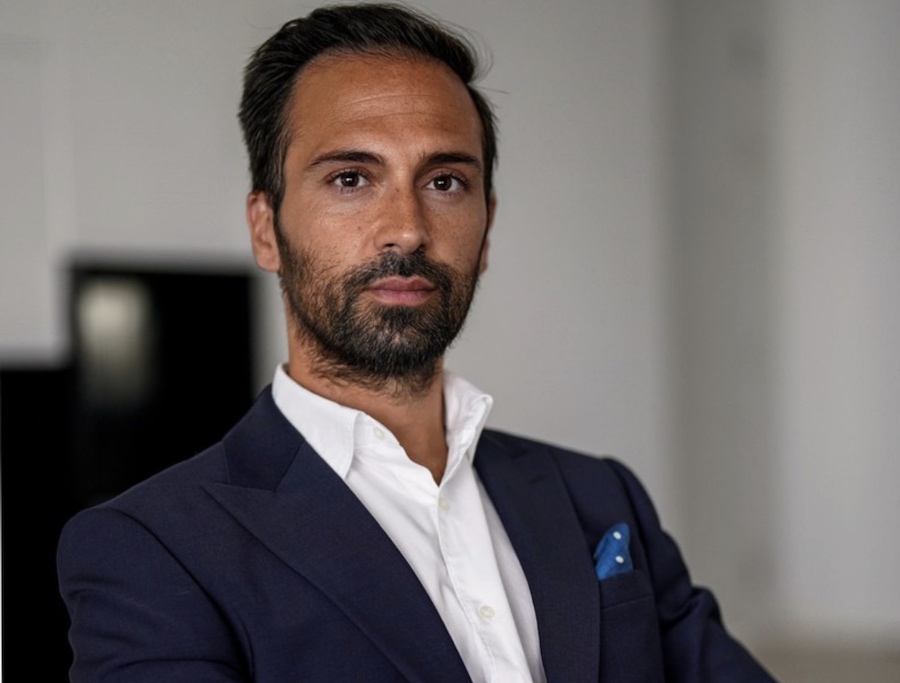 Hi, thanks for joining me for an interview. Could you please introduce and tell a few  words about yourself? 
Hi, thank you for having me. 
I'm Andrew, a tech enthusiast and lover of innovation. I am a co-founder and CEO of Libra Incentix. 
As current technologies converge, and Web 3 transforms our experience of life, I help businesses strategize, design, and adopt the next generation of commerce and engagement. I led software development teams during a career in IT consulting, and became fascinated by the psychology of business, and passionate about bringing talented people together to pursue a common goal. I am particularly interested in how emerging technologies can propel underdeveloped societies economically.
Which of your previous experience made the most significant part of your career? What  is your experience in real business like? 
My career has been equally split between working for some of the largest and most prestigious IT consultancies in the world, where I led business critical multi-million dollar project portfolios, and small businesses. I've been lucky enough to take part in early stage start-ups, where I learnt to overcome the operational challenges caused by exponential growth, and developed the obsessive persistence that is necessary to succeed in a start-up environment. 
My experience of business has always been centered around the design and delivery of innovative digital products and cutting-edge platforms that lead to transformational change. I have cultivated partnerships with industry leading companies and held C-level and executive board member positions before co-founding Libra Incentix. 
Please, tell us a bit about your past projects. What were the most interesting and  challenging among those?  
Prior to Libra Incentix, I consulted for a tech firm called WallPost Company. Our mission was to bring ERP software solutions to SMEs in emerging markets, at a price-point never seen before. Having transformed the delivery methodology, operational structure and global sales initiatives, I become their CEO and advisor to the board. Maintaining morale and navigating the uncertainty caused by the pandemic was a challenge that contributed enormously to my personal growth.
Now, let's talk about Libra Incentix: could you break down the business model behind your project? 
Our business model combines blockchain technology with loyalty programs, enabling users to earn loyalty points and utility tokens for participating in tasks that drive brand engagement, via the LIX platform. Our business is designed to form engaging relationships between individuals and brands. People's identities are massively influenced by the communities they associate with. We're all driven towards communities that represent us and our values. So forming a community around a brand, and converting customers into members of that community is a sure-way of driving long-term loyalty. Loyal customers are more likely to recommend and actively engage with a brand that they feel part of. 
Moving on, how does the main idea of Libra Incentix help to stand out of the competition? And what makes the Libra Incentix project worth investors' interest?
A major cause of resistance to any technology, especially blockchain projects, is their complexity and the user's lack of understanding. Does the average person have the appetite to learn about most of the crypto projects, enough to appreciate their value? Typically not! But Loyalty programs have been around for 40 years, the average person is enrolled into 14 of them and is very familiar with their purpose. Utilizing the blockchain to provide faster, more secure and transparent loyalty programs requires very little education. 
Blockchain becomes especially helpful when managing complex coalition models, where companies use a common loyalty point that can be earned from one or many brands, and redeemed in multiple places. The airlines do this extremely well and generate billions of dollars from their loyalty programs. Inside coalition models, loyalty points are earned and redeemed at different values, depending on the rules negotiated with the loyalty provider. Other rules that differ include expiration dates and distribution logic. The more expansive and less restricting the loyalty programs become, the more effort and cost required to manage the reconciliation and settlement. 
With LIX, smart contracts are used to automate the reconciliation process and can manage the settlement in an indisputable way. 
The fact that you've chosen the loyalty rewards as a main business idea tells about the opportunity stored within this market segment. What are the prospects and the market size for decentralized projects within the loyalty rewards area?
The global loyalty program market is valued at $180 billion in 2022 (E). The market is forecasted to grow at a CAGR of 5–6 percent to $179–191 billion between 2022 and 2026.
LIX uses fiat-backed loyalty points for brands who are not ready to adopt a tokenized system, but tokens and NFTs will replace them soon enough. The concept of owning your loyalty points rather than borrowing them is interesting to people, especially if their value has the potential to increase. 
We're early but we're not alone on this. BMW recently announced their intention to use a blockchain based reward system. Twitter has confirmed that a virtual coin will be used to reward members on the platform and multiple brands are using NFTs to add virtual value to their products. 
At Libra we are particularly keen in helping communities grow a more engaged network. This is traditionally important in the retail and restaurant space where our early customers are from. But our concept is applicable to practically any industry and we see hospitality and the build-to-rent industry as a very interesting space for us.
On your website, I've noticed many well known brands listed as part of the Libra Incentix platform. How did you convince these big brands to start working with your project?  Also could you disclose some information about upcoming partnerships?
Our strategy has always been to leverage partnerships with other tech providers or influencers in order to attract mass customers. Our partnership with Tamias POS and the Commercial Avenue e-commerce solution in Qatar meant that our solution was utilized in hundreds of thousands of restaurants during the football tournament, practically overnight. That massive presence made it a lot easier to approach mainstream brands.
Sorry, we can't disclose many of our upcoming partnerships, however I can tell you that some world famous sports clubs, global brands and renowned restaurants are on this list!
It would be great to hear more about your native asset – what are the details of the  Libra token sale? Following it, is there a plan to list the asset on any of the public  exchanges?
LIXX is our native utility token used to power the LIX ecosystem. You trade LIXX like any other cryptocurrency or use it as a loyalty reward through a range of use cases. 
The crypto markets rely heavily on confidence, when confidence drops as it did last year, the effects can be drastic. Tying crypto to brand loyalty programs can mitigate this risk because they're adding a tangible, real-world value to a digital asset. 
Finally, how would you describe the future ahead for Libra Incentix? What are your expectations for the next year? 
Having worked with one of the largest sports events in the world last year, we're naturally preparing to repeat this in 2023, and already in discussions across Europe and Latin America. Our partnership with Tamias POS has been renewed which now covers the global market – a great start to the year! Each POS or ecommerce platform we partner with will open doors to thousands of customers so it's a massive part of our growth strategy, this year. 
We gathered a lot of user feedback since last summer which will shape how we move forward in 2023. Within this quarter we'll launch Version 2 of the LIX application which will give our brand partners much more control and flexibility with the types of loyalty currencies they chose to distribute and accept. LIXX will be listed on several crypto exchanges and play a more central role in the ecosystem. Later this year our loyalty rewards will include NFTs and third party tokens on multiple chains. 
Our plan is very clear but we will continue to adapt and pivot, based on what the market is telling us.