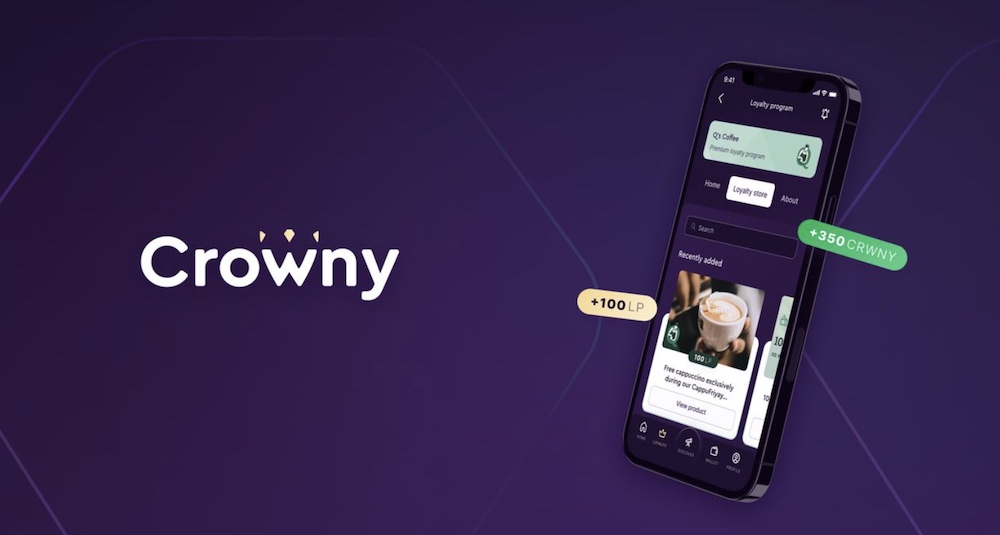 In recent years, blockchain gaming has popularized the play-to-earn (P2E) concept, enabling intrepid gamers earn cryptocurrency for their activities in a digital ecosystem. But what if other endeavors could also be rewarded – like the consumption of online ads? 
That's the idea that lies behind an entirely new system dubbed interact-to-earn (I2E). Essentially, the notion is that users receive daily rewards for engaging with their favorite brands online. In addition to crypto payouts and loyalty points, users get to receive relevant content tailored to their exact specifications, while brands benefit from reaching a large audience that is receptive to their message.
In short, it's a win-win – and it promises to belatedly bring the advertising industry out of the dark ages. At least, that's the message emanating from the Solana-powered Crowny platform. 
Advancing Advertising Via Blockchain Technology
A privacy-focused loyalty and marketing platform, Crowny aims to solve many of the inefficiencies of the existing online advertising model, chief among them the fact that most web users find ads intrusive, annoying and irrelevant. Incredibly, around half of digital ads go completely unseen.
In spite of these realities, global ad spend is predicted to grow by 4.6% in 2023 and 5.8% in 2024, with digital constituting 60% of ad budgets by 2024. Given that the use of online ad blockers is climbing, however, it's becoming harder to market products and services to users without their express say-so.
Crowny's solution is to make consumers partners in the process: the hidebound advertising model becomes a two-way street that takes account of both parties' interests. Once onboarded, brands can create campaigns that reach receptive users via push notifications, geofencing and online/offline QR codes. What's more, rather than serving up passive, flavourless ads, they get to create fun, gamified interactions for their community to inspire brand loyalty.
As with existing tools, Crowny provides brands with a swathe of features such as real-time campaign overviews, granular data analysis tools, and preset campaigns based on the company and industry. At the outset, advertisers select their target audience (gender, age range, etc), create an ad, specify their call to action, and set the reward.
A big part of Crowny is the brand-facing loyalty system which allows businesses to 'mint' brand loyalty points, which are actually Solana-native tokens that are then distributed to customers through things like QR codes that can be scanned using the Crowny mobile app. On the other side of the equation, consumers can save up loyalty points that entitled them to certain discounts once they reach a redemption threshold.
With privacy being a major concern for online consumers, Crowny anonymizes user data by default: customers retain full control of their advertising profiles and preferences via the user-friendly mobile app. Consumers can also choose to follow and/or block companies, prevent a single advert from ever being repeated, and modify the frequency of trigger types (or turn one off altogether). 
Rather than such user control being viewed as a negative, Crowny believes that brands will appreciate the fact that ads can be precision-targeted and personalized for a responsive audience. In theory, and providing campaigns themselves are compelling, the interact-to-earn model should lead to superior conversion rates across the board.
Crowny Achievements
The Crowny app is currently available in beta, with a full launch expected later this month. Its native $CRWNY token, meanwhile, is available to buy and trade on top-tier exchange AscendEX, a platform that boasts over a million users.
2021 was a breakout year for Crowny, as it welcomed investment from several high-profile venture capital firms and forged partnerships with fellow Solana projects such as 8Pay and Coin98 Wallet. Over 10,000 consumers were also onboarded to the beta app as word quickly spread about the venture's plan to revamp online advertising as we know it.
According to a recent poll posted to Crowny's official Twitter account, the availability of crypto rewards and exclusive offers, coupled with a focus on data safety, motivated users to download the beta app. The true test of the project's success, of course, will come when the full release makes its way into app stores later this year. Based on the strides it has taken thus far, Crowny's coronation could well be imminent.