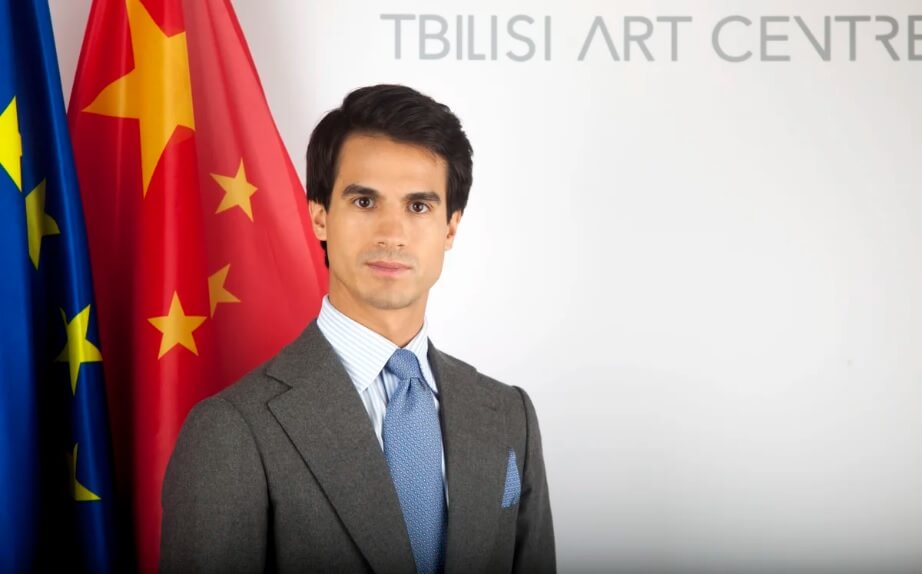 John Dodelande, a young man in his thirties but with an impressive background, has a real passion for Art and more particularly for contemporary Chinese artists which touches him particularly by their innovative and singular approach. This businessman, whose artistic sensibility is a first quality, is now working to make the young Chinese generation of artists and their works better known.
John Dodelande's journey
Probably influenced by his entrepreneur mother John Dodelande was quickly attracted by to the business.
He founded his first companies in his early twenties, in the textile and fashion fields. Then he moved to Georgia, one of his favorite places, investing in farmland to set up agro-industrial operations. John Dodelande then broadened his expertise to include food processing and real estate.
If everything seems to work out for this serial entrepreneur, John Dodelande also pursues his personal quest: Art. Indeed, he is endowed with a unique sensitivity for aesthetics and beauty and has been doing so since he was a child. Over the last ten years, he has built up an impressive collection of contemporary Chinese art, his passion.
John Dodelande is a devoted admirer of contemporary Chinese art.
If John Dodelande is a fervent art lover, and even a passionate, it is above all the young contemporary Chinese artists who have aroused his curiosity and admiration. "I immediately felt an intensity, honesty and integrity in the approach of these young Chinese artists that I had not previously found in any other country. They had no attitude or posture and did not try to fit into a trend or a so-called "movement", but total freedom in substance and form.
Wang Yuyang, Wang Sishun, Wang Guangle, Xu Qu… John Dodelande travels the world to find new talents, those who "talk to him". He appreciates their artistic approach, which is far from the aesthetics and spirit of the artistic codes of their elders. This contemporary Chinese art represents a change of era and approach, whether culturally, socially or economically.
Discovering contemporary Chinese art, John Dodelande's mission
John Dodelande, passionate and enthusiastic about contemporary art from a very young age, was quick to point out that Chinese contemporary art was too often underestimated compared to American schools or, more broadly speaking, the trends born in Western countries. Although institutional sites and databases exist, they have certain limitations in their approach.
John Dodelande realized that he himself had to define the parameters to be implemented and create his own tools: "I am free and independent, both in my choices and in the way I do things" he says.
He then decided to develop this innovative tool: a large database, intended to become the reference for Chinese contemporary art, but also for Asian art.
This database will allow to discover the young Chinese generation of artists and their works. It will be accessible to the general public for free and via subscription for professionals, a precious tool to get an overview of this specific market.
John Dodelande should be announcing the launch of this platform in 2020.