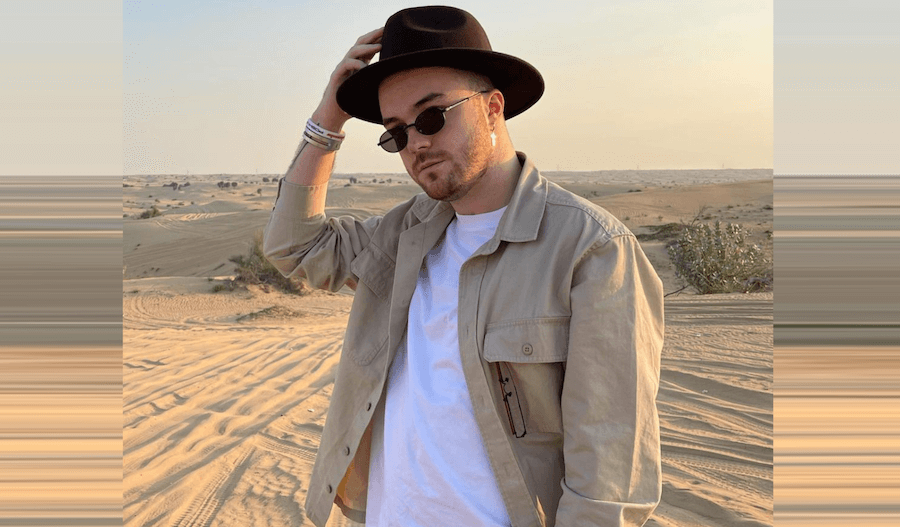 Every CEO knows that financial management is one of the key pillars of success in any modern organization. By properly outlining the structure of expenses, the business has the potential of streamlining additional profits – but equally hampering its future growth, if approached negligently. However, with the growing complexity of financial management operations – especially one observed in organizations relying on numerous stakeholders – there came a need of managing the multiplicity of credit cards from a single focal point of operation. Karta.io is among the first ones to unveil this possibility to the public. 
As an automated financial control system, the project brings in the new degree of accountability and transparency not available in cost-management before: namely, Karta.io permits to administer the control over the net of credit cards by setting the ceiling for expenses,  introduces an automated payment ecosystem as well as accommodates data reporting that provides immediate statistical feedback. While taking advantage of the highest degree of precision, automation, and cost-efficiency possible, Karta.io allows members of the corporate team to focus on strategic goals instead of delving into the manual tasks, this way saving time, money, and effort businesses normally spend on laborious work of financial reports.
Attempting to saturate my interest in the project, I invited the CEO of Karta.io, Nikita Zimarkov, for a conversation on the topic. Together, we deep-dived into questions touching the project and its future prospects in this disruptive industry.
1. First of all, could you please elaborate on the mission of Karta.io?
Our mission is to create a new type of next-generation banking product that provides easy and flexible financial management for start-ups and business owners worldwide. Digital innovation makes things more convenient. Traditional banking solutions are the only exception. They've always been rigid and slow to change.
That's why we are building a financial platform of the new decade. First and foremost, our solution is aimed at empowering finance teams; this allows companies to enhance the potential of their spend-management process through consistency, availability, and flexibility. 
In creating Karta, we try to implement the best practices of IT start-ups. Our solution for smarter company spending allows companies to efficiently control, pay, track and report on their operational expenditures. We achieve this through a platform that allows you to see all of the company's expenses in one place and in real-time. It also gives the ability to prepare financial reports, issue cards for specific purchases in just one click, then set limits on them.
We believe that Karta is the technology that will enable every business to manage their spending more efficiently. With Karta, afford yourself to juggle between fewer tasks and spend your time on activities that really generate value.
2. How does the solution of a centralized cost-management system proposed by your project assist financial teams across the corporate world in attaining their goals? 
Let me provide an example and demonstrate why a centralized cost-management system is always relevant. A typical situation for many companies — no matter whether your company works remotely, or everyone is sitting in the office — it is the time when cards are circulating among employees, which makes it practically impossible to keep track of who bought which item and for what price. In some cases, employees can also pay out of pocket and submit expense claims for each such purchase. Both scenarios here will entail additional unwanted but inescapable paperwork. This will lead the financial team to spend all their time processing those expense claims – which is not the most effective spending of their work time, really. A high level of manual data entry often results in inefficiency and hidden costs for the company. Without question, you can issue a shared credit card, but it will once again make it impossible to track who spent on what, and how much. Once again, this leads to an urgent need for endless reports on operational spendings.
That is why, now it is increasingly important for any modern company to think about improving their spend management through specialized software, the one which would enable you to save some invaluable time of the financial team and instead, leverage your resources on more essential tasks.
3. Could you tell our readers a bit about yourself: what are the main pillars of your career, and how did you come to be a founder of Karta.io?
I've been in the advertising business for a long time, I was the owner of one major performance-marketing agency in Europe. At a certain point, I arrived at the realization of achieving the top of my capabilities in this field and decided to move forward. The field of technologies always excited me; I always wanted to bring a better product to society, the one capable of doing a tangible shift in our perception of the market, and the one which would eventually change the industry for the better. During my time at an advertising agency, I came across the problems of automation in the finance sector. I was craving for simplicity which would allow to focus on business growth instead. This way, I arrived at the idea of issuing the net of shared credit cards, which would enable me to bring my aspiration to practice. The more I investigated the financial sector, the more I got reassured in its static and stagnated nature. I recognized a deep ocean of opportunities often not visible from the surface; so I decided to leverage this opportunity for creation of unique solutions to the financial problems, the ones allowing employees to focus on the business core, instead of staying at the periphery. 
4. What was your inspiration behind bringing this project to the market? And which one of your past experiences sufficiently equipped you for implementing this ambitious plan?
As I said earlier, we used to be engaged in affiliate marketing and responsible for the agency in Europe. We stretched our cooperation to the multitude of advertising agents and clients while being responsible for the thousands of affiliates. At a certain point, we confronted the problem of managing the multitude of bank cards we actively employed for our services. For long, we struggled to find a solution to keep it all under control; this gave birth to the idea of our project.  
Most importantly, we realised that the current market of financial products is blunt on innovation; so in order to give businesses the opportunity to realise their potential, we introduced Karta to the market.
5. At the moment, which direction are you planning to pursue in the foreseeable future?
In the light of the faster economic growth than before the pandemic, we see enough potential in laying a solid foundation for our company, where strong culture and flexible processes will occupy a central role. Due to sufficient funding, we will also be able to expand internationally and conquer overseas markets. It is worth mentioning that we are on the ongoing path of product improvement: as our next step, we are planning the enhancement of our market proposition with the most sought-after features designed to bring the maximum benefit to the financial teams. A long path is ahead of us!
6. What is your take on blockchain and DeFi as the newest alternative to the traditional banking sector? How, in your opinion, did the latest technological trends already transform the financial landscape?
While there are currently several obstacles to the development of the technology, it is safe to say that blockchain has the potential to transform the financial and banking sectors by reducing hidden costs and saving on labor. 
Blockchain provides a very high level of security and reliability in exchange of data, information, and money. It also allows users to benefit from a transparent network infrastructure and low operating costs through decentralization. These characteristics make blockchain a reliable, future-proof, and in-demand solution for the banking and financial industry.
7. How has Covid-19 impacted your business journey? For you personally, was it the time of better opportunities of higher threats?
Covid-19 disrupted all industries worldwide – travel, leisure, manufacturing, you name it. Now, the challenge is to get back on track to the results pre-pandemic and ensure stability at times of economic uncertainty.
One positive aspect of coronavirus has been the pace of technological development that inevitably picked up with the transition to the remote work lifestyle. That's the time when the opportunity for us turned up –  the digital acceleration meant companies will be more open towards decentralized solutions, the like of which we are introducing now. Also, keeping in mind the radical cost-reduction that all companies had to undergo during the health crisis, the cost-efficient solution like that of Karta.io is more welcome than ever. So I definitely see it as a positive pinch to our business.
8. What do you envisage the future ahead of you – and what are the tactical steps for tackling it?
First of all, we are determined to put into practice what we were preaching – innovation and higher efficiency to all. Making our product accessible, we would like to capture the highest market share, which will inevitably lead to international expansion, making sure everyone can access our solution globally.  
For the beginning, we would like to identify potential problem areas based on the customer feedback – we would like to ensure our product stays on the path of continuous enhancement. Next, we will keep on adding innovative features, making sure our market proposition stays on top among competitors. Finally, as the ex-owner of the marketing agency, I have experienced firsthand the value of investing in marketing to facilitate the successful product launch and subsequently to maintain the solid product stance on the market. All together combined, we see this as our own success formula. 
We've invested a lot in our platform from the beginning, and now that we're growing, the challenge is to keep it and make it as good as possible. 
I believe it's about being ahead in understanding what customers want, and your ability to learn fast and keep up the speed with which you drive innovation in your respective market.