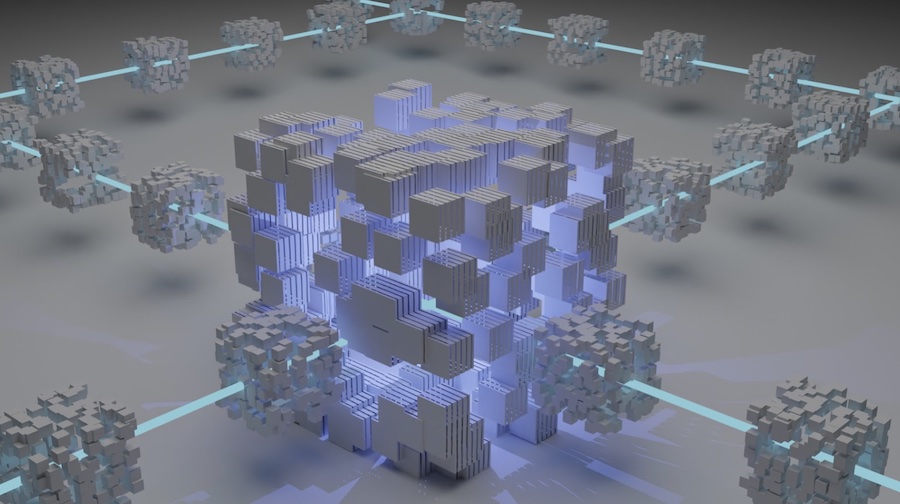 As we move into the body of 2022, it's clear that several fascinating new crypto projects are gaining traction and as a result, standing out quite prominently, potentially providing investment opportunities for the blockchain community.  
So, let's take a closer look at the most promising crypto projects of 2022. 
Lucky Block (LBLOCK) 
Look no farther than Lucky Block if you're unsure about which cryptocurrency to add to your portfolio. Lucky Block is a blockchain-based lottery platform that aims to improve the lottery experience while also providing investors with a mechanism of producing a passive income stream. Lucky Block, which is built on the Binance Smart Chain, delivers better transparency and fairness while increasing the odds of winning for each contestant.
Why is it promising? 
The platform just completed a successful presale phase, selling out over two weeks ahead of schedule and earning $5.7 million. This motivated the development team to launch the token on PancakeSwap early in order to fulfil demand, resulting in a 230% increase in the LBLOCK price in the first 24 hours. 
Pledge Utility Token (PUC) 
The Pledge Utility Coin (PUC) token is a BEP20 token that sees itself as a change agent. The goal of Pledge Utility Coin (PUC) is to create value by connecting local needs to global philanthropic endeavours. The worldwide nonprofit industry is estimated to be worth $2.9 trillion, and PUC's goal is to bring this fragmented industry together on the blockchain while doing great good and earning money for PUC holders.
Why is it promising?
Pledge Utility Coin TM intends to fuel crowd-sourced philanthropic contributions in an efficient and timely manner. When it comes to choosing which vehicle to power, PUC will be the go-to answer. With currency becoming digital, the philanthropic sector needs innovation, and the Pledge coin will be at the forefront of this. To become a Pledger, get on the PUC whitelist, go to https://whitelist.trypledge.org
Bloktopia
Bloktopia is an innovative metaverse project based on the Polygon network that is set to make waves in 2022. As a nod to the entire quantity of 21 million Bitcoins, the Bloktopia metaverse centres on a tower with 21 floors. Bloktopia's gamers, known as 'Bloktopians,' will be able to own real estate within this virtual tower and earn money through value appreciation, leasing, or even digital advertising. 
Why is it promising?
One of Bloktopia's primary differentiators is that the metaverse will be VR-based, requiring users to wear a VR headset. This delivers a more genuine experience than computer-based games and will open up new avenues for content production. Although details about the project are scant due to the fact that it is still under development, the Bloktopia team has indicated that avatars and other in-game items would be organised as NFTs and denominated in $BLOK – the Bloktopia's transactional currency.
Binance Coin
Binance is a worldwide cryptocurrency exchange with over 100 million traders. Its native currency, the Binance Coin (BNB), is presently the third-largest in terms of market value, with a market valuation of more than $80 billion. 
Why is it promising? 
Binance Coin has grown by more than 10,000% since its inception. As a result, a $1,000 investment made in 2017 is now worth more than $100,000. BNB's original use case was to allow Binance traders to minimise their fees.
Since then, a slew of additional use cases has emerged. On the Binance Smart Chain, for example, there are hundreds of tokens displayed. Furthermore, to purchase or sell any of these tokens, the user must pay transaction fees in BNB. It's one of the greatest bitcoin alternatives.
Cosmos 
Cosmos is attempting to establish itself as the go-to provider of blockchain interoperability services, thus this digital asset may be the most attractive cryptocurrency to invest in right now. Interoperability, in its most basic form, allows two or more blockchains to collect and share data with one another.
Why is it promising?
Data from the Ethereum blockchain can be exchanged in real-time with the Dogecoin blockchain. 25+ blockchain networks are already utilising Cosmos' interoperability features, with more to follow as we get further into 2022. Cosmos, of course, has its own digital token, ATOM, which you can purchase in only a few clicks. In terms of performance, CoinMarketCap reports that the initial token value in 2019 was 7.50 USD. In early 2022, the ATOM token was valued at over 40 USD.
XRP 
Ripple Labs' XRP is a digital currency that intends to boost the global payments network. XRP has aided in reducing the role of third parties in financial transactions, paving the path for the development of decentralised finance, or DeFi, infrastructures. Ripple has been chastised by the Securities and Exchange Commission, which claimed in 2020 that Ripple's XRP sales constituted an unregistered securities offering.
Why is it promising?
Trading on the site is currently unavailable, although XRP may be purchased on other cryptocurrency exchanges such as Binance, Kraken, and Huobi Global. As of April 22, the price of XRP was at 72 cents, with a market value of around $35 billion. Users of XRP are bullish on the price of this prominent cryptocurrency, especially if the SEC litigation is settled favourably, as it continues to add value to blockchain development.