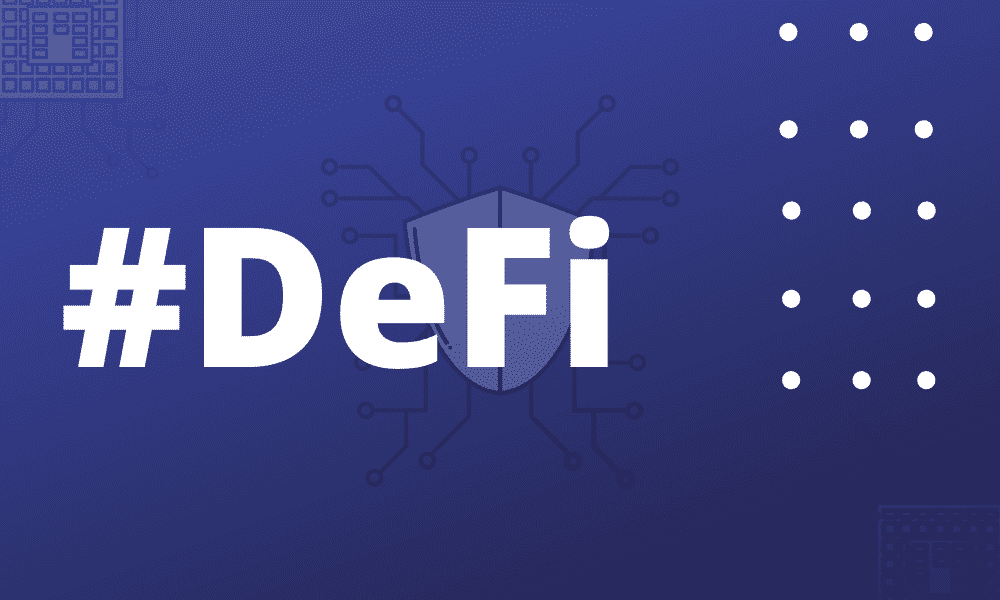 Since the advent of cryptos, the nature of peer-to-peer transactions has changed drastically. Soon after the launch of bitcoin, ethereum, another blockchain endeavor launched by Vitalik Butin, changed the ecosystem entirely by later giving rise to DeFi (decentralized finance. The basic idea behind DeFi was to make markets, financial products, and services accessible to common people in the most decentralized way. DeFi enabled the automation of the traditional centralized finance instruments due to which the need for a supervisory party was eliminated completely. 
Additionally, all the services provided in CeFi (centralized finance) such as borrowing, lending, earning interest, etc, are provided in the DeFi ecosystem to people having an internet connection. As the underlying technology blockchain is deployed in various DeFi services and products, all the transactions taking place on the network are transparent and immutable. Moreover, smart contracts built on the ethereum platform substitute the otherwise participation of intermediaries such as banks. With time passing by, the number of DeFi startups and projects in the space has been increasing rapidly. While there are several already established DeFi projects such as Uniswap and Sushiswap present in the space, there are other promising DeFi projects that are making their way in the blockchain space in 2021.
EQIFI
EQIFI is a DeFi project powered by a regulated and fully licensed bank in EQIBank, and it's this factor that really sets it apart. Led by CEO Brad Yasar and Chairman Jason Blick, the team at EQIFI brings considerable experience to the table and is focused on the democratization of global banking services. As the EQIFI project is powered by EQIBank, it provides the opportunity to gain access to products such as multi-currency bank accounts and credit cards. It took EQIFI only ten days to achieve the funding goals set for the seed phase and other strategic rounds.
Launched in 2017, Chainlink is another DeFi platform to watch out for in 2021. Chainlink was launched solely to allow the integration of real-world applications on blockchain-backed smart contracts. In reality, before the launch of Chainlink, blockchain networks weren't able to access data outside the network. That's why blockchain oracles such as Chainlink were needed to serve as an intermediary between blockchain-based applications and external data streams from real-world use cases. Recently, Dusk Network announced its plan to integrate with Chainlink. Like Dusk, several projects in the space are expected to join and expand the market of Chainlink in 2021.
Uniswap
Uniswap, launched in 2018, has gained immense support and popularity in the crypto space in the last few years. Uniswap aims to automate the trading of DeFi tokens and solve the liquidity problem through its decentralized automated protocols. Now, anyone can exchange his ethereum tokens on Uniswap and readily liquidate. Apart from this, a user even participate in liquidity pools and earn a monetary reward for lending his crypto assets. A truly DeFi protocol, Uniswap enables the trading of tokens in the absence of a supervisory body by completing the transaction through smart contracts called Automated market maker (AMM). So far, Uniswap has been upgrading its protocols in order to make its pipeline more smooth and efficient. As Uniswap has been leading the DeFi market for quite some time now, its growth and expansion are for sure worthy of attention in 2021.
Synthetix
Another DeFi project, Synthetix having a market cap of over $2.5 billion has gained the attraction of a majority in the space. By allowing users to stake and collateralize synthetic assets, Synthetix enables the access of several crypto and non-blockchain assets to its user. In simple words, synthetic assets issued by Synthetix resemble derivatives in legacy finance.  As Synthetix introduced derivatives to the crypto market which was a very first, it's gaining solid popularity and importance nowadays, therefore, making it worthy of attention. The ecosystem provided by Syntheix is expected to evolve and grow even more in 2021.
Polkastarter
Polkastarter, another project well-known in the space, has a market cap of over $43,000 million. Basically, it's a cross-chain protocol for pools and auctions that supports various projects to raise capital. It helps blockchain projects aiming to gather capital and simultaneously distribute their native tokens. Although Polkastarter is not operating on Polkadot mainnet at the moment, it'll migrate from ethereum to Polkadot mainnet in the future. As opposed to AMM used by Uniswap, liquidity pools executing orders at a fixed price will be employed by Polkastarter to raise capital for its users. The team of Polkastarter is very actively working on the project to make it suitable for the masses so Polkastarter is for sure an important DeFi project to track in 2021. 
As the perception of blockchain and its use cases become evident to the majority, the application of DeFi becomes more sensible and natural to the majority of crypto enthusiasts and investors in the space. While DeFi is gaining popularity by serving underprivileged customers not having a bank account, there are several startups and projects, capable of innovating the existing financial services and structure, to look for in 2021.