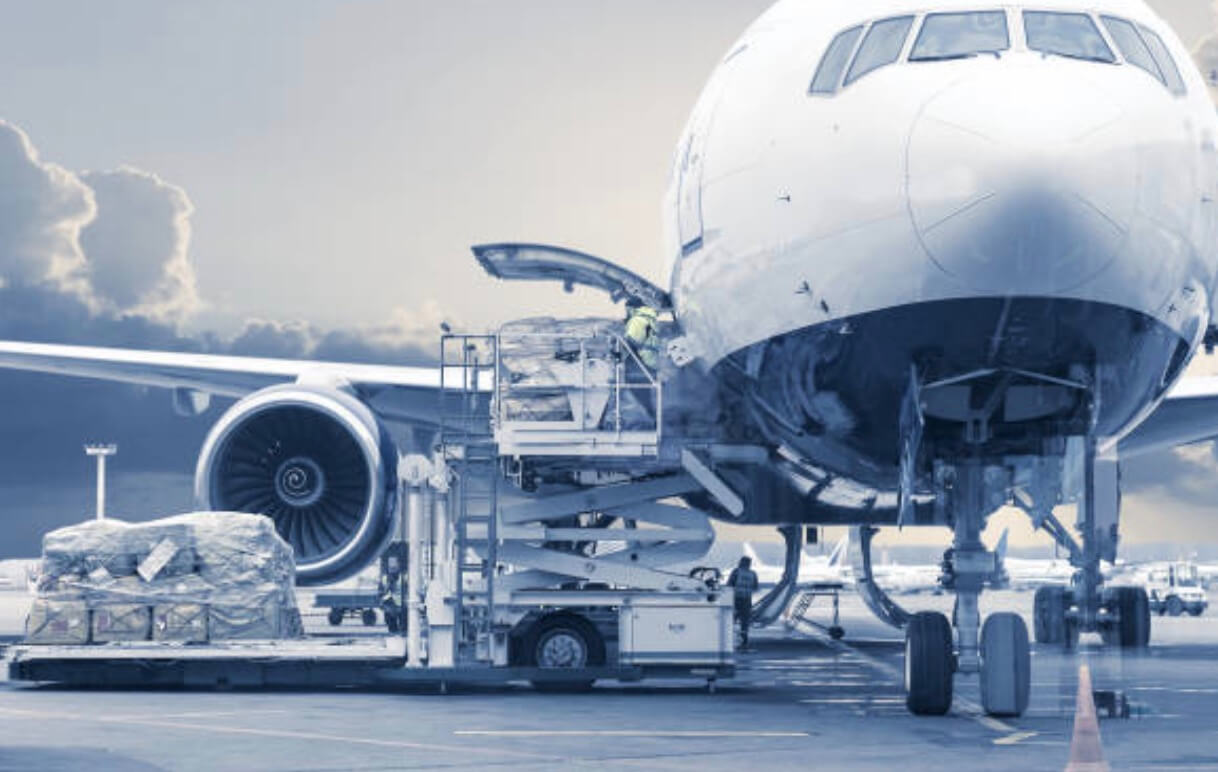 The air cargo logistics plays a vital role in the economic development of a country. Global economy by and large depends on the ability to deliver high-quality products at competitive prices to consumers worldwide. Presently, an essential tool in the world trade, air cargo transports over US $6 trillion worth of goods, accounts for approximately 35 per cent of world trade by value and transports commodities that are vital to the growth of new economies and the continuing prosperity of established ones.
Strengthening economies, e-commerce, and restocking are the three factors responsible for a global trade environment that saw air cargo demand outpacing supply by more than six percentage points for all four quarters of 2017.Air cargo is a relatively higher-cost transport mode, requiring a clear Return on Investment (ROI) and that is speed.
The year 2017 was a volatile year for the air cargo business due to consolidation in ocean freight, frequent strikes in Europe and airlines cutting down on scheduled freighters among other factors. This resulted in massive delays in airfreight.
"However, post Mid Dec we have seen it stabilizing and there are clear signs of it recovering soon. So, looking at current stability and forecasting that we are getting from our Global partner Airlines we can say that gradual shift to air cargo will reduce dwell time in logistics along with adding predictability and security to supply chain," says Oliver Bohm, CEO, Schenker India.
The need for even greater security is likely to continue to dictate practices, operational processes and systems development in the industry. Comprehensive, shared electronic data will become more and more important. The air traffic in India has witnessed a significant growth by 18.9 per cent during the year 2016-17 along with air cargo growth at the rate of 9.3 per cent. Looking on this positive trend, the financial year 2017-18 also looks to be on optimistic end as far as India's air cargo growth is concerned.
Importance of Air Cargo
The air cargo logistics plays a vital role in the economic development of a country.
As Tony Tyler, Former Director General and CEO, International Air Transport Association put it in the IATA Economics Briefing, "Air transport is one of those industries that have transformed the world. Providing rapid connections between the world's cities by air has enabled the globalisation that has shaped modern business and the experiences of individuals. Airlines and the wider air transport supply chain clearly create substantial value for consumers and the broader economy. That value creation is why, over the past forty years, air travel has expanded ten-fold and air cargo fourteen-fold, compared to a three to four fold rise in world GDP. Yet over this period airlines have only been able to generate sufficient revenues and profit to pay their suppliers and service their debt. There has been nothing left to pay investors for providing equity capital to the airline industry."
Tyler also explains how this matters in the grand scheme of things. "Well, now that 75 per cent of the world's airlines are at least majority owned by the private sector, it should be a concern that today's returns on invested capital do not justify retaining the existing capital invested in the airline industry. Of even more importance is the need to attract $4-5 trillion of new capital over the next two decades to buy aircraft to meet the needs of the expansion in the AsiaPacific and other emerging regions. Improving the efficiency of use of existing capital, and the returns it generates for investors, will be essential to attract new investment to the industry," he explains further.
Being a very export-oriented country, Germany relies on an excellent infrastructure and connectivity – of course also by air, says Felix Kreutel, Senior Vice President for Cargo Development and Management, Fraport AG.
"Thus, Frankfurt Airport (FRA) is often even considered as the backbone of the German industry. Almost 50 per cent of all German air cargo is flown via FRA. In order to streamline a powerful international air cargo supply chain, it is very important that all players work together and commonly drive international standards, like for example the implementation of eAWBs."
Air cargo industry must undergo digital transformation
Air Cargo works as the main nexus to connect to the world's trade. The traditional air cargo process is very fragmented and characterised by many individual players. With their integrated logistics concepts, integrators have been disrupting the market for a while now. Also, sea freight is catching up with new product offers and of course in much lower rates compared to air cargo. Digital development provides us the opportunity to offer faster, more efficient and more transparent processes in order to stay competitive as an industry as a whole.
The air cargo industry must go through digital transformation to stay competitive, and Fraport AG is committed to help customers go through the necessary processes, Kreutel tells CargoConnect.
He adds, "One example of cargo digitisation at FRA is Fair@Link. Today, Fair@Link represents one of the most advanced cargo community systems at any airport in the world. The system enables the electronic exchange of data between participating companies. It digitally networks the players in the airfreight chain and, thus, improves the physical processes between them – not just within FRA's CargoCity, but, also, well beyond its perimeters."
In order to push this collaboration, the Air Cargo Community, Frankfurt can be seen as a perfect example on how we could work together in future. The association brings together all the players involved in the air cargo business on site and is dedicated to promoting the interests of air cargo-related companies at FRA and to optimizing logistics processes.
"Only together, we can leverage the chances that new technologies provide us with. Underscoring our position as innovation leader, end of September, we again invite the most influential thinkers in the business, the wider industry and the research sector to the next 'Frankfurt Air Cargo Innovation Lab' in order to discuss the future of logistics and engage in dialogue with one another on how to respond to current trends in the air cargo business. Our website innoFRAtor.com offers the industry a platform to get informed about new developments and exchange ideas so that we can actively pursue topics, Kreutel informs.
Booming E-Commerce
The traditional air cargo volumes though in the growth sector is likely to be in the low single digit while the main growth will come in double digits (likely to be 15-25per cent) in e-commerce/etail space, says an expert. This will ensure good growth in the overall air cargo industry. Traditional way of doing business will have to change. The likes of Flexport and Freightos etc are already bringing in the changes. All transactional will have to move into go on to electronic platform making all the processes transparent and more cost efficient. "Those who control the efficient last mile delivery (LMD) will be the winners of tomorrow. Changing consumer behaviour denotes that the industry has to change to cater to the new environment. Google, Amazon, Alibaba, Uber etc are the folks which will force the changes in the air logistics industry," adds he.
The air cargo business is a dynamic industry and there are always new challenges to deal with – rising fuel costs, increasing competitors, over capacity in tonnage etc. Ram Menen, Retired Aviation and Air Cargo Executive shares his take on whether he believes the gradual shift to air cargo will reduce the dwell time in logistics.
"Technology like mass production via 3D printing which will allow design at a central location and producing (printing) at point of requirement in itself, will reduce the traditional volumes of movement of components, as well as, finished product. The good news is that e-tail business within e-commerce will grow in double digits. Of course, this business is predominantly producing great volumes in the regional arena. The growth in the transcontinental business will depend on how the governments regulate the e-commerce business. All in all, it will find its own flow and boost the air cargo business. It is the ocean side of cargo that might be seeing shrinking volumes as early as, in the next decade. Overall growth in air cargo business, driven by the activities in the e-tail business, is going to be higher than ocean. The biggest challenge for the air cargo business will be trying to take further costs out of the chain as e-commerce is extremely a competitive arena where volumes are going to be big but margins are going to very low. Consumers today have got used to free delivery to door. So, the cost of logistics will have to come out of the e-tailer's margins and as the likes of Amazon and Alibaba will wield tremendous buying power and also get into the transportation and logistics business in order to control their own destiny."
As far as the significant trends in the airborne freight and cargo services are concerned, Bohm believes there has been a shift in demand scenario from low to extremely high.
"Thankfully, our long term contract with Global Partners helped us to maintain our high service levels," shares Oliver Bohm.
Also, a new class of cargo which is basically e-commerce is getting top priority of airlines and this will only increase going forward and will massively impact air traffic routes. Another upcoming epoch making trend to shape up the cargo service in the next couple of years is digitisation in terms of end to end paperless operations, Bohm agrees.
MultiModal Transport to facilitate optimising air cargo procedures
Felix Kreutel, Senior Vice President Cargo of Fraport AG shares how multimodal ways can facilitate optimising the air cargo procedures across the country.
"Road, rail and sea cargo play a very important role when it comes to transporting goods within the country or even within Europe. For cargo coming from or going to FRA, trucking is the most common way of transport. The road feeder services to and from FRA are massive," he says.
"We have over a thousand trucks serving our cargo cities every day. Here again, it is crucial that the different players within the whole supply chain work closely together in order to have a smooth process when handing over the goods. Therefore, we also connect truckers to Fair@Link. Our gates are equipped with a license plate recognition system that indicates handling agents and forwarders that a truck has arrived on site. Regarding rail transportation, we have a dedicated railway line going directly into our CargoCity area. However, it is difficult to bring airfreight shipments by train to airports, with the frequencies and volumes necessary not available." Adds Kreutel.
He also believes that air cargo should always be viewed as a multi-modal process, because it relies on fast and efficient transition from air to ground and vice versa. This requires innovation; the ability and knowledge to work with regulators and Customs bodies in order to encourage them to facilitate rather than hinder freight flows; investment in resources; and the installation of digital management systems that monitor transitions and highlight potential problems.
"Every location has its own unique features and characteristics, that dictate the intermodal options – but the underlying processes of putting it all together are always the same, and the key is always communication and collaboration among all stakeholders. Again, airports are in a strong position to create communities that can overcome local obstacles," adds Whitehead.
Sandeep Chatterjee, Senior Manager, Deloitte on the other hand thinks that in India, the multi-modal mix is heavily skewed and not much thought has been given to why some things are done in a particular way.
Thus, it is important that we optimise the routes and if needed analyse whether a combination of rail, road and air is the most optimum option, feels Chatterjee. "Right now, there are multi-modals between rail and road but not much with air as these are three different players and it usually comes to trust issue why people do not want to collaborate. In India, labour is cheap, so, material handling is cost-effective when we weigh the savings in time and money in a multi-modal mix. The operators need to collaborate for maximum savings as it is very unlikely that the same player will have the facilities for all mode transportation," says he.
Smooth multi-modal connectivity and movement is the ideal situation, states Menen. Though there is good interaction between Air and land; (Ocean > Road > and Rail), Direct interaction between Air and Ocean interaction is still a challenge, thinks Menen. "Having said that, since the highest growth is in the e-commerce space and for some of the changes I alluded to earlier, this is going to become less relevant in the future," he says.
Recently, the Ministry of Road Transport and Highways and Shipping, Government of India, has involved Aviation Sector while framing up Multi-modal Logistics Hubs policy with a view to provide thrust to air cargo sector. The strategy involves a reset of India's logistics sector from a 'point-to-point' model to a 'hub-and-spoke' model, which involves railways, highways, inland waterways and airports to put in place an effective transportation grid. Multiple initiatives to improve logistics efficiency are already underway including building of economic corridors apart from multi-modal logistics parks.
The multi-modal integrated logistics are likely to increase India's export with reduced logistics cost, as also will provide employment opportunity for the country viz-a-viz making goods cheaper in the domestic market, he notes.
To support and strengthen multi modal connectivity, DELHI Cargo is strategically focusing on –
•             Transshipment cargo handling facilities and processes
•             Process simplifications involving Customs to further improve efficiency
•             Unbroken cool chain for movement and handling of perishable and pharma cargo
•             Enhancing cargo infrastructure and development of on-Airport Logistics facilities
However, the real challenge Edward believes, would be to create a smooth chain to make multi-modal successful, as in India all the business segments have their own aspirational developmental plan. Hence, integrated multi-modal operations plan and strategy are required to be meticulously devised to have seamless and sustained operation system.
The Way Forward
Ever since 2014, the incumbent Central Government has brought about numerous positive changes in the rules, regulations and procedures in multiple sectors. A large number of outdated regulations have either been abolished or updated to make them contemporary and suitable to the needs of industry, trade and business in the new millennium. This is a trend that should continue in a major way during the next few years to come to revamp the statutes across the board to make India a global hub for not only the airfreight industry, but also for trade and business, notes TA Varghese.
Throwing some light on the significant trends in the airborne freight and cargo services in the years to come, Felix Kreutel says that the industry forces us to increase efficiency and offer data transparency. Digitization and new technologies will therefore shape the industry in the long run, feels Kreutel. But, also Big Data and especially block chains will definitely have a huge impact by improving security and transparency throughout the supply chain. Interfaces have to be aligned and we need to implement data platforms where we integrate the whole supply chain. "Block chains can support the building of logistic data backbones by cloud solutions or other data networks. We must come to a point where all the community systems at various airports are able to communicate with each other – we need a network of trusted networks," he adds.
Mark Whitehead stresses on collaboration as the main key to the industry's future development. The task of fostering, setting, enforcing and maintaining acceptable standards across the entire global industry is too big for any one body. A viable alternative route is to foster the creation of local air cargo communities, generally led by airport owners, which will facilitate the sharing of information, ideas and best practice, ease communication and cooperation with local regulators and official bodies, and mobilise effective marketing efforts. "There are several examples of this policy in action, such as Hong Kong: and the results are highly positive, and demonstrate that more can be achieved by a team than by individuals. And, this practice should be promoted to increase the importance of Air Cargo across the country," Whitehead signs off.
The world's emerging market and regions are also expected to deliver the fastest growth in air cargo volumes over the next five years, led by the Middle East and Africa, observes Sanjiv Edward from DIAL. "Strongest forecast growth is foreseen on trade lanes between Asia and the Middle East, within the Middle East region too, and between North and South America due to several initiatives impelled worldwide to provide momentum to the freight and cargo services, especially in the new era of e-commerce and globalised economy," he adds.
Chatterjee from Deloitte throws considerable light on the significant trends in the airborne freight and cargo services in the years to come. "In the coming years customer tolerance time will reduce further and we are already seeing a major shift towards mass customisation. The delivery lead times will be the key and, hence, airborne freight and cargo services are going to expand significantly. There will be specialised carriers who will be able to transport both passengers and cargo in the same plane (which happens mostly as we still do not have much of dedicated air freight carriers in India). We expect to see disruptions in business model in this sector," he explains.
The governments should be investing in creating industrial parks and make land available for building facilitation centres around the airport areas. They should also invest in creating a good road transportation network for efficient distribution. Road transportation is a very critical component of air cargo. The government should also work on reducing bureaucracy and pull down the hurdles created by border control processes. Everything that the governments do should be done to facilitate trade and distribution rather than policing it. Today, there is no room for traditional way of doing business. In the air transportation business, the future will belong to fully autonomous aircraft. Cargo drone startups like Natilus will lead this space with large commercial drones ploughing the traditional air routes at much lower operating costs.