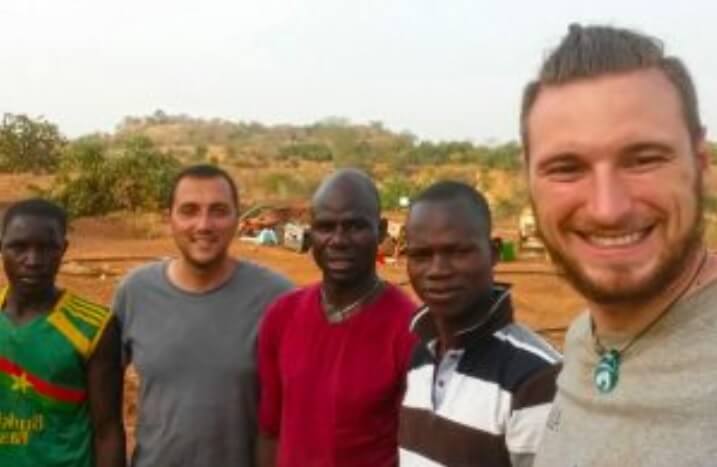 AMAAR MANAGEMENT LTD is a software development company, specializing in payment systems. After six years of programming payment processors, the founder of the company Alessio Vinassa decided that it was time for AMAAR MANAGEMENT LTD programming teams to create a payment institution marked AMAAR MANAGEMENT LTD.
The payments sector market is almost saturated: in addition to the numerous banks, more and more payment services are available. To create a service that can make space in the sector, you need to bring a new feature that may be of interest, an advantage that other brands are struggling to offer. We pay for features that we don't use in our money management, or we can't get what we need. AMAAR MANAGEMENT LTD focused the brand on the customer's need for an account suitable for himself.
Its founder, Alessio Vinassa, is an Italian entrepreneur who, over the years, has continuously sought the ideal bank for which he could provide solutions such as:
– A simple and stable bureaucracy.
– Minimum times for sending and receiving transactions.
– Support always available and clear.
As reported in an article for Yahoo! Finance: "As customers continue to change the way they do banking, AMAAR MANAGEMENT LTD will change the way they are served." Says Alessio Vinassa. "Traditional brick branches will be replaced by a service with no time or space limitations. Everything can be done online in total safety and comfort, remaining available 24 hours a day. "
AMAAR MANAGEMENT LTD is setting up its payment institution to publish in November. It will be an interface that will allow the customer to perform each operation online. It won't be necessary to go to the office at any time. From account opening to support, everything can be done from the comfort of your own home.
Support is available 24/7 via live chat to guide you in the course of verification and account use. Getting a verified personal account ready to be used takes 60 minutes, after which the user receives a virtual card for online purchases. The digital ID will be in operation, which allows us to offer users a better experience, making it easier for the company to manage bureaucracy and logistics.
Upgrades will be available, which may include transaction processing times and transaction volumes. This can be very useful in managing your business. To access these upgrades advanced verification will be required, so that the payment institution knows the activities and needs of the business. With the confidence and knowledge of the customer, you can guarantee lean bureaucracy and no surprises, as well as optimal support.
Alessio Vinassa's interview says, "People will start again or for the first time to trust payment systems. When the service knows its customers, then it can trust them, receiving trust in return. The personalization of the user experience through the integration of online services is the factor that most of all can foster the acquisition and loyalty of customers."
Through online calls it will be possible to create a relationship of knowledge and mutual trust. This allows:
– customers to obtain the maximum amount per transaction suitable for their business.
– optimize the time for sending and receiving payments, because the authorizations for transactions are made during the initial verification process. Subsequent checks will not be necessary.
Customers will also be able to achieve the highest level of security thanks to the implementation of blockchain technology for transactions. Everything is possible from your device, even a mobile. We await November 2019 [with excitement].
More details can be found at:
https://classifieds.usatoday.com/press/italian-entrepreneur-alessio-vinassa-creates-a-payment-institution/
https://www.reddit.com/r/technology/comments/cu7wzy/italian_entrepreneur_alessio_vinassa_creates_a/
https://www.crunchbase.com/person/alessio-vinassa
https://marketersmedia.com/italian-entrepreneur-alessio-vinassa-creates-a-payment-institution/88910587
https://suite.endole.co.uk/insight/people/25652436-mr-alessio-vinassa
https://classifieds.usatoday.com/press/italian-entrepreneur-alessio-vinassa-creates-a-payment-institution/
https://www.reddit.com/r/technology/comments/cu7wzy/italian_entrepreneur_alessio_vinassa_creates_a/
https://www.crunchbase.com/person/alessio-vinassa
https://marketersmedia.com/italian-entrepreneur-alessio-vinassa-creates-a-payment-institution/88910587
https://suite.endole.co.uk/insight/people/25652436-mr-alessio-vinassa
https://www.facebook.com/Alessio-Vinassa-106288074075828/
https://www.reuters.com/brandfeatures/venture-capital/article?id=147301">https://classifieds.usatoday.com/press/italian-entrepreneur-alessio-vinassa-creates-a-payment-institution/
https://www.reddit.com/r/technology/comments/cu7wzy/italian_entrepreneur_alessio_vinassa_creates_a/
https://www.crunchbase.com/person/alessio-vinassa
https://marketersmedia.com/italian-entrepreneur-alessio-vinassa-creates-a-payment-institution/88910587
https://suite.endole.co.uk/insight/people/25652436-mr-alessio-vinassa
https://www.facebook.com/Alessio-Vinassa-106288074075828/
https://www.reuters.com/brandfeatures/venture-capital/article?id=147301
https://www.reuters.com/brandfeatures/venture-capital/article?id=147301