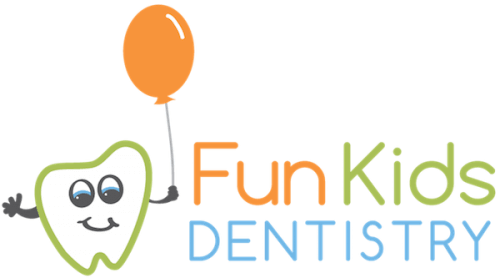 Dr. Oh says back to school is the perfect time to schedule a child's dental exam and cleaning.
August 29, 2019 /MarketersMedia/ —
Fun Kids Dentistry recently announced the opening of their new office, allowing them to expand their services to children of all ages, including those as young as six months old. The Dentist in Prosper, TX reports back to school time is the perfect time to schedule a dental examination, to start the year off right. Dr. Oh recently spoke on his new office and the services they provide.
"Our new office is equipped to provide a wide range of preventive and corrective dental treatments. Without proper dental care, children can experience cavities and gum disease. Back to school is a perfect reminder to schedule a child's dental exam and cleaning. Starting the school year off with a healthy, clean smile will give children confidence and keep them healthy."
According to the CDC, children who have poor oral health often miss more school days than those who do not. Children with cavities are more likely to score lower on tests because of the pain and discomfort they are experiencing. Ensuring children see the Pediatric Dentist in Prosper, TX on a regular basis is what Fun Kids Dentistry is all about. When children see the dentist from a very early age, they learn to care for their teeth and end up having healthier smiles for life.
"We love seeing our patients smile. Being able to offer the care these growing children need makes each day special to me and our staff. Now that we are able to accommodate children as young as six months, we know the oral health of the Prosper community is going to be protected. We now also offer dental services for special needs," says Dr. Oh.
The office is now poised to provide an Emergency Dentist in Prosper, TX. Emergency dental issues can be traumatic for children and parents. The CDC reports around 50% of children will experience tooth trauma at least once. Dentists like Dr. Samuel Oh help to put fears to rest and can save teeth that have been damaged. The most important thing to remember is to seek dental care as soon as possible.
The American Dental Association recommends children see their dentist a couple of times a year. Having dental examinations and cleanings every six months will cut down on the risks of developing cavities and gum disease at any age but it is especially important in childhood.
About Fun Kids Dentistry:
Dr. Samuel Oh and his staff work tirelessly to provide a fun and safe environment where children feel happy going to their dental appointments. Their new office is equipped to provide dental services for children ages 6 months and all the way through adolescence. They provide all of the dental services a child needs for a healthy and beautiful smile for life. They also offer emergency dental services for those times when a sudden oral health issue arises. Dr. Oh and his staff invite everyone to visit their new office and schedule an appointment for their child's dental exam and cleaning.
Contact Info:
Name: Dr. Samuel Oh
Email: Send Email
Organization: Fun Kids Dentistry
Address: 17569 Fishtrap Rd. #80 Prosper, TX
Phone: (469) 519-9951
Website: https://funkidsdentistry.com/
Source URL: https://marketersmedia.com/fun-kids-dentistry-announces-the-opening-of-their-new-office/88913385
Source: MarketersMedia
Release ID: 88913385