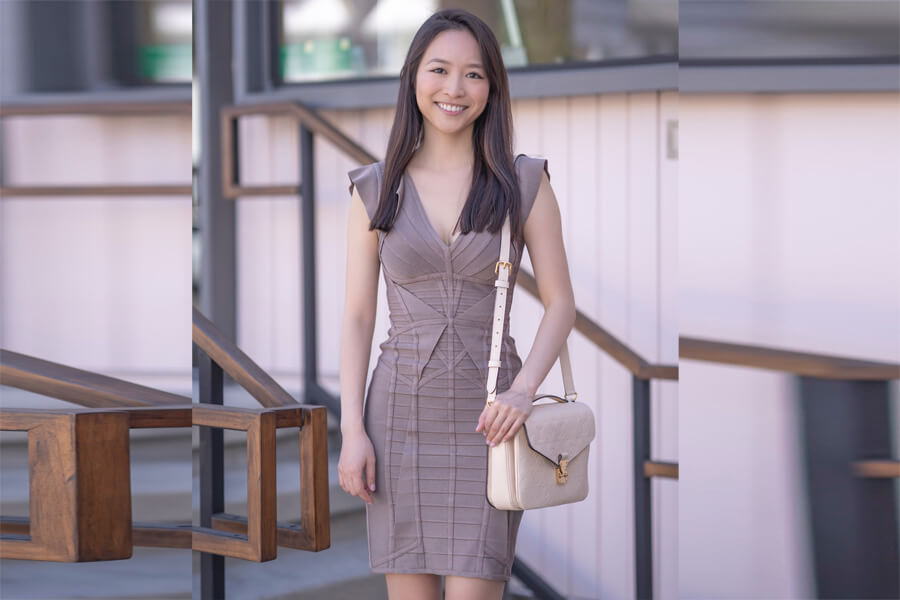 Q: Could you briefly tell us about Luxury Fashion Rentals?
A: Luxury Fashion Rentals is an E-commerce site that offers luxury handbag rentals. Launched in January 2020, the service gives you access to exclusive handbags from the world's top designer brands. You can rent the luxury handbags for as long as you'd like without having to make a purchase. We carry a wide variety of items and limited-edition handbags from Chanel, Louis Vuitton, Hermes, Gucci, Dior, and Moschino. There is a large range of styles and sizes from Chanel and Louis Vuitton featured for any occasion. The rental periods are 14 and 30 days, and we currently offer free 3-day shipping and returns for all costumers. We are an eco-friendly business and keep our bags secure by using reusable boxes for our shipments. If it is your first time renting from us, you will receive a 20% discount.
Q: Can you tell us something about your background? 
A: I grew up in Hong Kong and moved to Los Angeles several years ago. My involvement in the fashion and beauty industries has spanned many years. In 2014 I began my beauty and fashion YouTube channel to share my passion for these fields. In 2015 I began focusing more on Instagram and continued to grow my YouTube channel following. I also expanded my knowledge of business by attending Pepperdine University's MBA program. Currently I am pursuing a second master's degree in Digital Media Design at Harvard University to further my knowledge of web development skills to help with my E-commerce business. The formation of Luxury Fashion Rentals came from my interests in both business and fashion.
Q: What was your biggest challenge in starting your own business as a female immigrant? How did you overcome it?
A: My biggest challenge was in learning to communicate professionally since English is my second language. This required me to work much harder than others. In the course of creating and launching my business, some of the men I worked with caused issues with unnecessary delays and a general lack of respect. I had to confront them on many occasions. This created stress but I was able to overcome it by learning to better stand up for myself, say "no" when necessary, and be strong when dealing with others.
Q: What motivated you to start your company?
A: I have been drawn to luxury handbags since I was very young. I also dreamed of creating my own business and tried some other ventures previously. With a growing collection of luxury handbags I'd purchased that had barely been used, I was inspired to create this business. I was also motivated to share my "like new" handbag collection with others who share my love of luxury handbags. I was finally able to pursue my dual passions of luxury handbags and being an entrepreneur by creating and growing Luxury Fashion Rentals.
Q: There are other companies that provide designer handbag rental services. What makes Luxury Fashion Rentals different? 
A: We have an extensive Chanel and Louis Vuitton collection at Luxury Fashion Rentals. As an eco-friendly company, we ensure fast shipping by using reusable boxes to keep the handbag secured. Our quick and speedy service means handbags get to our customers just 2-4 business days after their orders have been placed. Further, personalized costumer service with a live chat feature provides real time help for our customers.
Q: Who are your ideal customers and why?
A: Our ideal customers come in many forms! Since our luxury handbags can be rented for 14 or 30 days, you can test them out if you are considering a purchase of those handbags. For parties or special events, you can find the perfect handbag for your outfit. Since fashion trends change regularly, you can always be current with the latest trends in the fashion world and save money at the same time. Those who are influencers like me can rent handbags to ensure better content on social media platforms.
Q: What are the company's plans in the next 5 years?
A: We would like to increase our efforts towards influencer marketing since I also have been an influencer for many years. Another important plan is to expand our selection of handbags from such brands as Gucci, YSL, Dior, and many others.
For more information about Luxury Fashion Rentals or to make a media inquiry, please contact info@luxuryfashionrentals.com or you can visit https://luxuryfashionrentals.com.