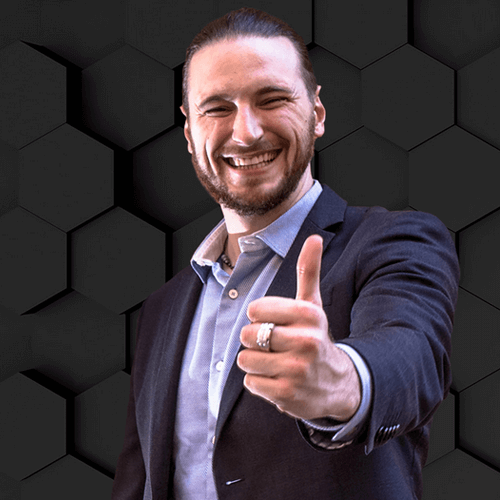 Alessio Vinassa is the founder of company AMAAR MANAGEMENT LTD, which operates in the software development field. AMAAR MANAGEMENT LTD is creating a payment institution that will be the turning point in the relationship between people, banks and payment processors. Some of the features of the project include personalizing your account and using blockchain technology. Relevant to many, even support is available 24/7. We contacted the company AMAAR MANAGEMENT LTD's founder, Alessio Vinassa, to get a preview on the payment system that will be released by the softer development company AMAAR MANAGEMENT LTD in November.
Let's start from the heart of the matter… as a payment institution, what makes AMAAR MANAGEMENT LTD different from all online payment processors and banks?
Alessio Vinassa: To be different in the market, we need one thing… to offer a solution to a need. Only when you come up with a solution can you be noticed in this saturated market and above all, be successful.
Today, people need to be able to manage their money. In recent years, the policy of banks has become increasingly rigid with respect to customers – payment limits, limits on receiving money, and an endless bureaucracy that slows down your operations and your business. I believe that all of us as entrepreneurs have found ourselves in these situations. Measures taken by banks or payment processors is in the interest of their own safety, but when your bank makes it difficult for you to work, then it is creating a problem for you.
Does this mean AMAAR MANAGEMENT LTD is creating a service aimed at companies?
Alessio Vinassa: AMAAR MANAGEMENT LTD is creating a payment institution for people. They can be companies, freelancers, and individuals without a VAT number. The focus is on the customer, this time for real. The service that AMAAR MANAGEMENT LTD is designing allows for the customization of accounts. A user can choose services to suit their own needs, going beyond the simple differentiation between a personal account and corporate account. Upgrades and services will also be available to select from. This way, each user can be satisfied as they do not have to adapt, but can choose their own personalized account. And there will be no slowdowns or annoyances that could put at risk the success of a business operation, or the sending of an urgent transaction to a family member.
What will the credit limits and transaction times be?
Alessio Vinassa: It depends on the client's account. A customer can request to be able to transfer larger numbers; the important thing is that there is a relationship of mutual trust between customer and company. When checking the account, if you want to access higher upgrades, there will be an online meeting (via call) between the customer and the payment institution's staff where the customer can present themselves and their business. This way, all verification procedures are carried out immediately, avoiding any future verification that can become an obstacle to one's money management.
How long does it take to set up an account?
Alessio Vinassa: You can open your account, send information to request verification and receive a response in an hour. In just an hour, you can have a verified account and get a digital card for online purchases.
Business account verification occurs in 48 hours. Once verified, you will be able to send and receive money in a short time without suspensions or further checks. Here, the bureaucracy is simple and businesses can work easily. Everything you need is required at the beginning and once you start using it.
Will your payment institution have a registered office?
Alessio Vinassa: Certainly. There will be the headquarters where AMAAR MANAGEMENT LTD offices will be, with the programming team that manages the platform, and the support team available 24/7. It will be a corporate office where the customer's presence will never be required; all checks, from the opening of an account to verification and support, will take place entirely online. Today, people want to have everything on their device, and that's what AMAAR MANAGEMENT LTD is creating.
When will it be possible to open an account?
Alessio Vinassa: The service will be launched in November 2019. Until then, the brand will not be revealed. AMAAR MANAGEMENT LTD has made arrangements for the first customers to use them. Around 500,000 people and businesses are ready to open their account.
Will your programmers create the blockchain system?
Alessio Vinassa: Customer transactions will take place in the blockchain. This is to give the highest level of security available today – complete transparency from the system thanks to the blockchain ledger, keeping customers' privacy safe.
A payment institution that offers a completely online experience, with lean bureaucracy that can offer users speedy transactions. The integration of blockchain technology will make it possible to get to know the real state of the institution, and to benefit from the security of its portfolios. Only one mystery remains: the name. The next update will be in November.
More details about the platform and more about Mr. Alessio Vinassa can be found at Alessio Vinassa