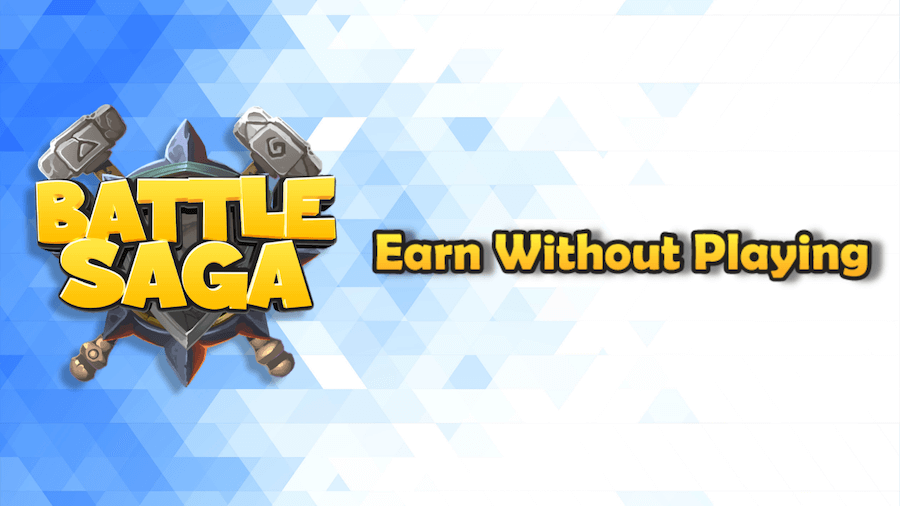 Blockchain technology has evolved from being a facilitator of payments in the DeFi space to other use cases, such as games. For the past two years, the number of games the industry has churned out is almost on the verge of surpassing traditional games. One of the driving factors for its rapid success is the unique earning opportunity the technology provides. 
Battle Saga is another blockchain game that aims to disrupt the industry with its earn-without-playing paradigm. Battle Saga is a strategic game that enables players to form alliances and battle against each other for rewards. The game is developed by a team of blockchain experts and NFT developers whose aim is to create a futuristic metaverse game with an endless stream of income and DAO, and offer a groundbreaking gaming experience for players. 
As part of its vision to drive the adoption of the metaverse and deliver its promise of offering impressive gaming experiences to its users, the game recently closed some private fundraising rounds that totalled $3.44 million from interested investors. In addition, the game launched its IDOs successfully on Duckstarter, Multipad, Roseon Finance, and Synapse Network and was able to generate 3x ROI for the participating investors after its listing on Pancakeswap. 
Battle Saga Enables Players to Tap Into the Crypto Economy Through its BattleVerse 
The metaverse platform creates a world of immersion that connects players, allows them to join different community events, and onboard them in the crypto economy. The game offers diverse earning opportunities to generate crypto assets and trade them using the game's native currency BTL and Gold. 
Game characters, weapons, lands, buildings, and trees are NFTs that can be traded in the marketplace. Battle Saga features a live-offense and pre-built-defense system that enables players to earn without playing. This implies that players don't need to actually participate in the game to make money. If other players fail to destroy your basecamp or territory, you get rewards without being online. 
Speaking of the earnings, Battle Saga allows you to create an income stream by indulging in its smart staking and farming. Participants are urged to hold tokens, NFTs, and digital lands for real-world values. According to the game team, Battle Saga intends to create more earning opportunities for users by collaborating with other gameverses and collectibles as time progresses. 
Battle Saga's In-game Currencies and its Powerful Utilities
$BTL and $GOLD are the in-game tokens. $BTL is for buying NFTs, staking, and farming, while the $GOLD is used for transactions and as rewards for participating in the game. $GOLD can also be used to upgrade characters, troops, weapons, and buildings. You can exchange $BTL for $GOLD and vice versa. 
With $BTL, you can potentially create a passive income in the game without playing. The concept of staking is based on collecting tokens and earning interest on them. Users can stake $BTL/NFTs to earn $BTL. They can farm $BTL/NFT to earn $GOLD. All rewards gotten from the game can be exchanged for $BTL. 
The token empowers the holders to vote on propositions in the game's governance, such as incorporating more tournaments, expanding NFTs, increasing the rewards, etc. Generally, they are responsible for the growth of the ecosystem. 
Battle Saga Set to Achieve More Milestones
Although the team achieved all its milestones in 2021, it hopes that the new year will prove to be as successful as the previous year, if not better. Battle Saga will launch its staking platform soon, and is working on collaborating with the Polygon network to enable users to access the wide range of users Polygon has to offer. 
Its beta version alongside the much-talked about marketplace, metaverse, and real estate will also be released before Q1 ends. Battle Saga wants to prove that players can enrich their pockets and have fun doing that simultaneously.