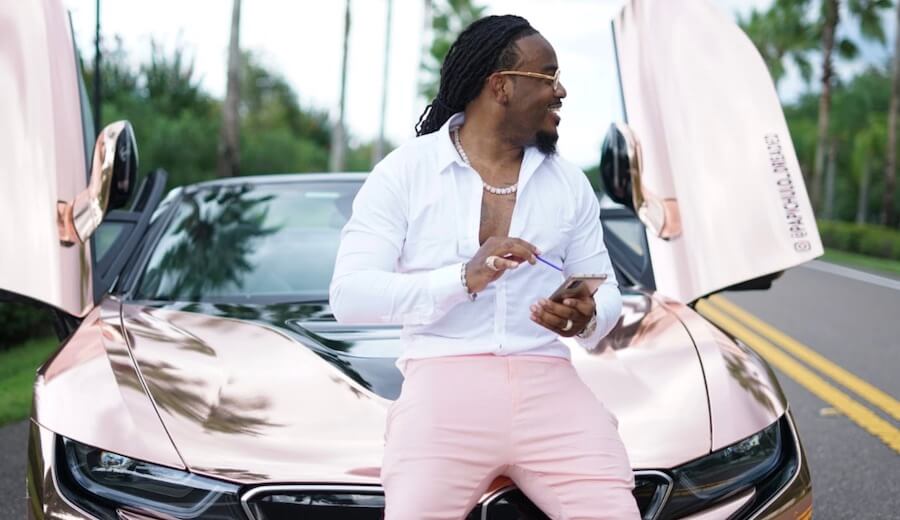 In addition to transforming lives in society around the world, the spread of Covid-19 has represented a severe blow to hundreds of entrepreneurs throughout the world, who have been forced to a reinvention in order to sustain themselves during the continuation of this pandemic. Keeping the focus on continuing to meet the challenges is elementary, but succeeding is something that not everyone has achieved.
However, entrepreneurs like Keenan Williams have had the determination and focus to get through the crisis and have the possibility of increasing their profits in the process.
How can they do this? It is certainly a challenge. In a world practically paralyzed by the pandemic that has caused a remarkable social, health, and economic crisis. Keeping our eyes up, continuing to work, and even more generating, is a challenge that only a few like this young man of 29 years old have been willing to face and determined to succeed.
Keenan Williams' Networking Business
Williams is the founder and CEO of Ko Elixir, a company dedicated to the development of skincare products. He started as an entrepreneur in 2018 and although his experience was not the broadest in the body beauty field, long days of research about each process allowed him to acquire the necessary experience.
In addition to the effectiveness of his anti-cellulite cream, whose differentiation in the market has been remarkable. The use of social networks as a springboard to grow his business explosively was another key element.
Taking advantage of his existing social network presence and pointing him in the right direction in terms of digital marketing strategies. Keenan made the right moves at the right time to successfully scale up his venture.
By using influence marketing, dissemination of valuable content, and targeting a specific audience, he achieved excellent results that led to a $1 million profit in just 6 months. By the end of one year, his company had achieved revenues of 2.5 million.
Management in the Time of Covid-19
Without a doubt, the pandemic was a surprise to all entrepreneurs and in Keenan's case, it was no exception. However, planning is a key element for each company and this allowed him to take the necessary steps to continue with the development of his work.
Although in exceptional circumstances, Keenan and his company continued to work remotely, making use of the resources that the Internet and technology have made possible. In this way, he was able to ensure not only the continuity of his company but also that of his employees.
Without leaving his objectives and fulfilling all the necessary processes of prevention, Keenan has kept each of his projects on track. He is aware of the situation, but he does not give up his intention to advance in the development of his work.
In 30 days, during the pandemic, Keenan achieved revenues of $1.7 million. The social networks and their proper management have allowed him not to stop; on the contrary, he has had the opportunity to increase his productivity considerably. This has been reflected in the figures and results he has achieved.
The 7-Figure Program
As an entrepreneur and young worker, Keenan Williams is an example to follow for those who want to start an online business and grow it in the right way. His experience has enabled him to achieve remarkable results. But it has also allowed him to share this process with others.
That is why, five months ago, Keenan started his project called 7 Figures. It is a program that focuses on guiding and providing stakeholders with the right tools to scale up their business.
The strategic way in which Keenan grows his business can pay off for anyone who wants it. That is precisely why this young man has decided to start this program in which he imparts his knowledge as an entrepreneur and businessman to help others go far.