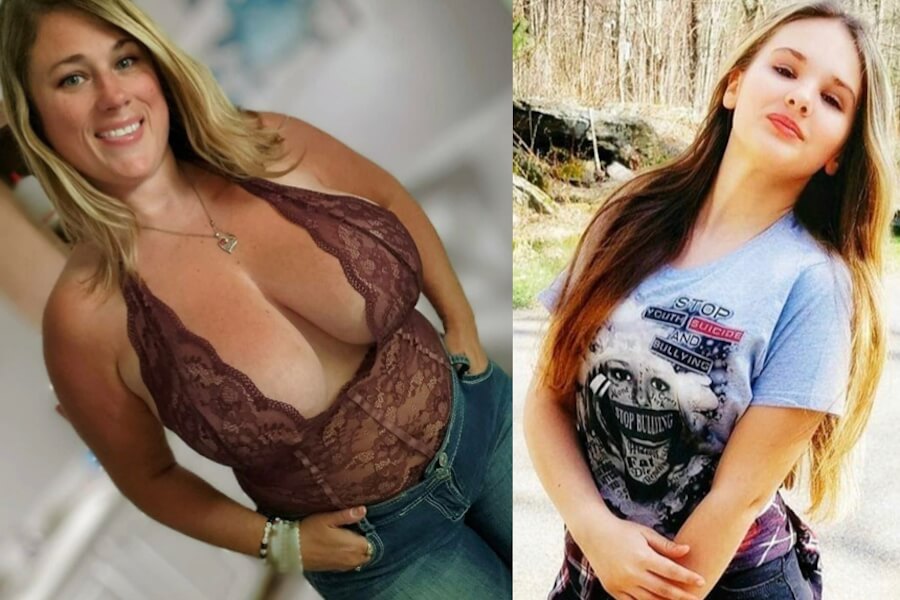 Bullying is a phenomenon that happens mostly in schools and colleges. It happens when a student is physically and psychologically assaulted by other students repeatedly and continuously. Teasing, insults, bullying, false rumors,, and other similar attitudes are expressions of bullying that children and adolescents suffer every day.
Nicole knows how this situation can affect a person. She has experienced it firsthand, and has fallen into depression and even been tempted to take her own life because of it. This is a very common outcome for victims of bullying. This is why we must pay more attention to this issue.
Sarah Nicole has been through a difficult time, and that is why she wanted to make her initiative known. Both, mother and daughter, have chosen to express their determination by designing T-shirts with protest messages on them. The t-shirts have been on sale for 2 years on digital platforms and have received great support. This is a way to fight against bullying, it is to raise your voice and let everyone know what is going on in the schools.
Of course, there are other ways to fight, and that path has already been taken by Nicole and her mother. That's why, feeling that they had won the internal struggle, they decided to go fight outside, to try to make sure that victims like her don't remain silent.
How to Fight Against Bullying?
As we said, the fight must begin at home. For this reason, communication within the family is very important. Young people are always going to feel ashamed to tell what they suffer inside their schools. It is there where being able to form a strong bond with your children is fundamental, it is the only way they are going to be able to tell you everything that can happen to them.
On the other hand, it is vital to teaching children and adolescents what to do if they are victims of bullying. Ideally, they should not confront the bullies, as this can result in further problems and can even be dangerous. The recommendation is that they know who to go to and report what they are suffering.
For the latter to be effective, institutions must be tougher on the punishment that bullies can receive. Besides, they must be more attentive to what is happening inside their facilities. This is something that Sarah Nicole also calls for. It is not justified that the main cause of youth suicide occurs in places that are supposed to be safe, such as schools.
Everyone involved needs to do their part to fight against bullying. Families, institutions, and all of us as a society must be part of the change. Every time a child or adolescent is abused, action must be taken and found solutions to make this happen.
As Parents, We Must Be Aware of The Changes in Our Children
Parents need to watch for psychosomatic signs such as loss of appetite, stomach pain or difficulty sleeping; emotional ones, such as breaking off day-to-day communication for fear of being asked; and physical ones such as bruises or marks on the arms.
All of these signs are unmistakable signs that the child or teenager is having a hard time in school. The important thing will be to act in the right way and not make the mistake of confronting the bully's family. It is always best to go to the tutor and then to the school principal.
Now many platforms can help kids who are suffering from bullying, but always the first step will be to talk about it. If you are a young person who suffers from bullying you must have the strength to count on your parents, by talking to them you will find the solution.
Sarah Nicole has gone through some tough times, but she knows that it is thanks to communication that she has been able to overcome the traumas that bullying has brought into her life.
Bullying is a real problem, it should not be taken lightly and even less with shame; it is time to put a stop to an issue that affects many children and adolescents.
This post is tagged with: Fight Against Bullying, Sarah Nicole