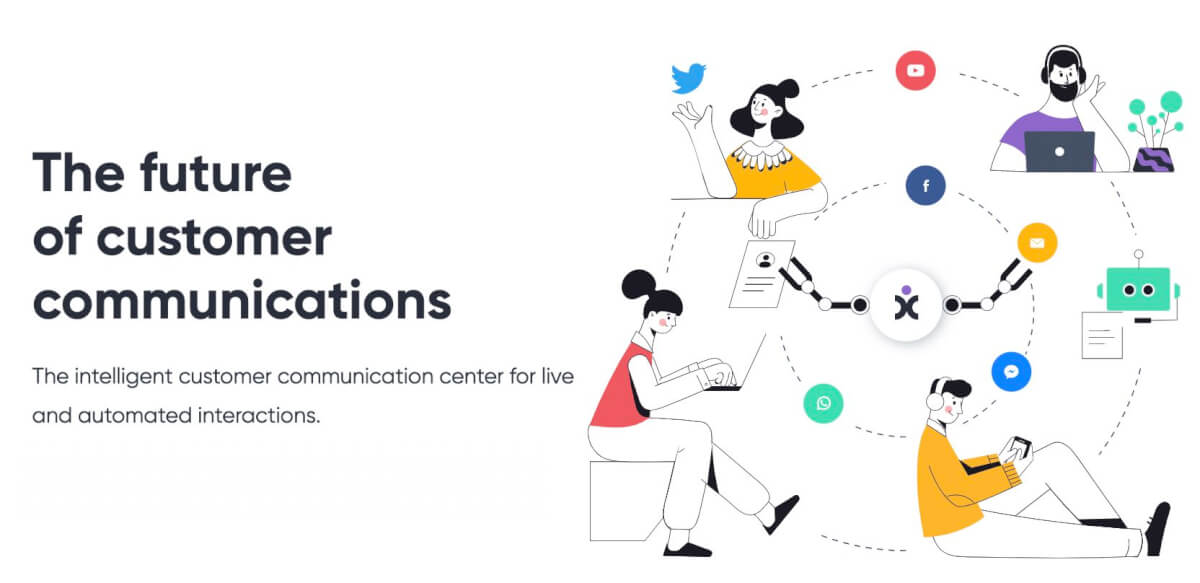 Glil-Yam, Herzliya, Israel May 29, 2020: CommBox is a robust omnichannel platform commonly used by hundreds of organizations worldwide at all sizes. It assists companies communicate and connect with their customers best way possible across many digital channels using one smart inbox. The system is loaded with advanced automation features powered by AI for a complete and modernized customer experience.
CommBox CEO Eli Israelov clarified that the new software version key change is the UI.
"The new look will give our users a better idea on how to maximize the system use. It gives an overview of all the new features and modules in the best way possible. The new version brings the features our users have been requesting along with a completely updated User Interface. We have also added advanced automation features, new channels and modules, enhanced security level, new reports and dashboard customization tools that will take our users workplace and productivity to a whole new level.
We have been putting our best efforts to take care of several components within our infrastructure to make the workspace more intuitive and friendly to use."
The new UI makes it simpler for users to filter, browse and search for the apps, modules and features they would like to use. CommBox also renewed all the icons to enhance readability and make it easier to find what its users are looking for at a glance.
Since digital usage is more common than the phone nowadays, CommBox have escalated the system knowledge in terms of assigning more requests to the right agent at the right time. The intelligent routing engine placed in the heart of CommBox is now using some powerful algorithms that enable it users to build and define business roles that are based on the routing of customer requests to the right agent by the chatbot. In case the interaction is too complex, the bot will hand it over to the right agent at the right time.
CommBox presents an efficient way to properly handle and address all customer communications through multiple digital channels at every company regardless its activity or volume.
To learn more about CommBox please visit: https://www.commbox.io/
Media contact information:
Name: Ran Yosef
Company: CommBox
Address: Beit Pauza / BumpYard 1st 2nd floor, Glil-Yam, Herzliya, Israel
Phone: +972- 073-3735183