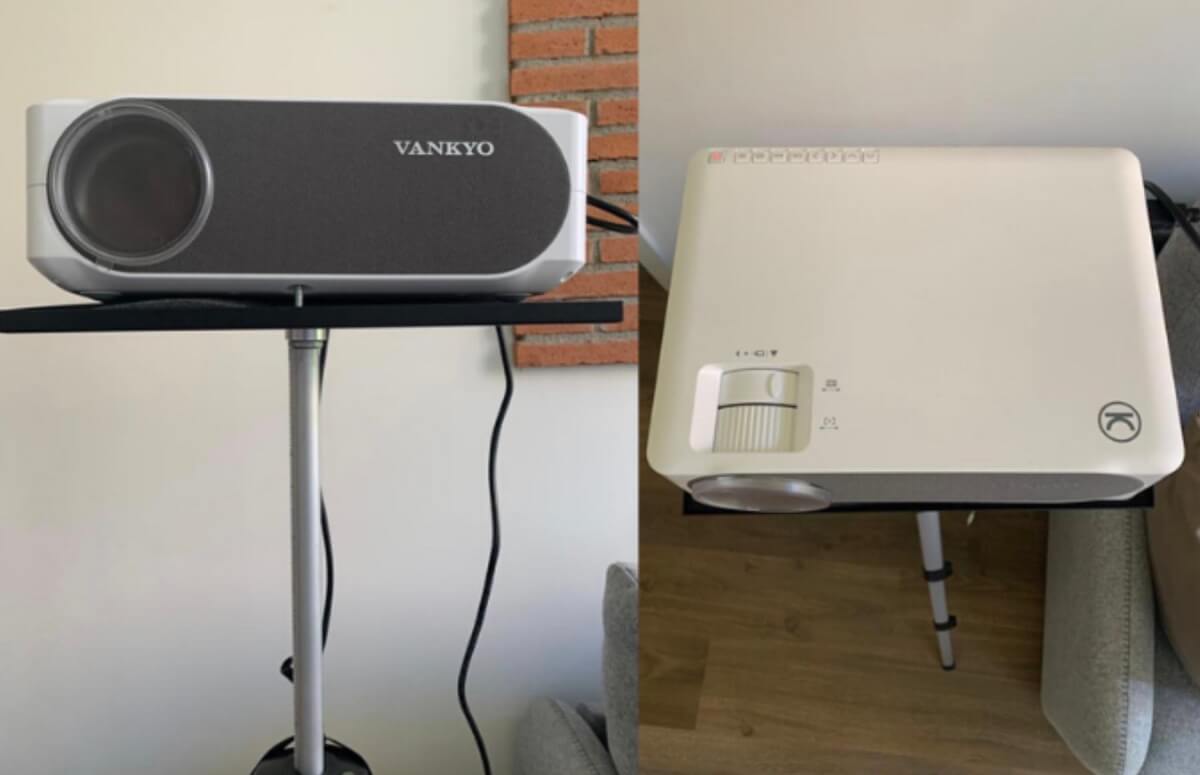 People have tried everything to improve their work environments: standing desks, computer stands, using a mobile phone for video meetings, but none are optimal. Working from home can take an unforeseen strain on your personal health, including posture, blood circulation, and other small ailments that can add up over time.
This is where a projector can be a great value add to your work stack to be used for video meetings. For first-time owners, it is important to find a projector that is reliable and not too expensive. For most people the best starting point is usually on Amazon, where thousands of reviews can help consumers make the right decision. Also, Amazon Prime is able to deliver projectors in as little has 24 hours in case of a time crunch.
The most common requirements from projector buyers is usually a built in speaker system that could replace an external speaker system. Additionally, a projector should be durable and could accommodate multiple inputs such as USB drives, HDMI, and VGA. One such projector is leading the pack on Amazon: the Vankyo V630 Native 1080P projector, which comes equipped with a 1920×1080 resolution, 5000:1 contrast ratio and 50,000 Hours lamp life.
For first-time projector users, the installation process can be tricky as projectors are best when bolted to the ceiling and or on a wall shelf. The distance between the projector and the wall makes a difference on how big the picture is.
For people living in an apartment and unable to drill holes or hang objects, the best bet would be to utilize a stand, similar to a camera tripod, that can extend to a certain height and provide the right dimensions for optimal viewing.
Immediate Benefits of Using a Projector
First, a projector can provide a much needed break from the computer. Even though a computer is needed to stream the visuals, wireless headphones can be used to speak, allowing for the ability to sit back and relax while being on a call. For video calls, a small coffee table can do the trick and give the right angles while looking at a projected screen in the background.
Next, a projector can be used as a source of relaxation in between calls. Using a mirror screen option from a laptop, users can toggle or apply Youtube videos in just a few sections. The Vankyo V630 comes with a remote control where users can control settings like sound and image quality. Maybe the most surprising thing is the ability to drastically change the angle of the image using a few simple settings.
This means users can have the projector setup at an angle, like the side of a couch, and still transmit the image proportional to where people sit on that couch. This is done using settings from the remote control. At its maximum size, the projector can span 300 inches, creating a movie theatre in the comfort of your living room.
The only potential nice to have that is not included is the ability to connect bluetooth audio to the projector in the case a user wants to connect external bluetooth speakers. Thankfully, the built in speakers are sufficient for everything from sports to movies.
Overall, as an entry-level projector, the Vankyo V30 is a very good deal at $249.99, which is cheaper than some computer monitors these days. Working from home just got an upgrade!
About the writer: JP is an entrepreneur based in Europe that writes and documents productivity hacks and consumer products that add value to people's lives.
About Vankyo: Since its creation in 2017, Vankyo's story has always been about innovation. As one of the most trustworthy projector brands, Vankyo is focused on delivering immersive, fantastic and exciting visual feasts to people worldwide. While that innovation lies at the core of our business, it has transformed into our mission to empower people to explore and enjoy a better life.
This post is tagged with: Vankyo V630, Vankyo V630 Projector, Vankyo Projector, Vankyo Projector Review, Vankyo Review