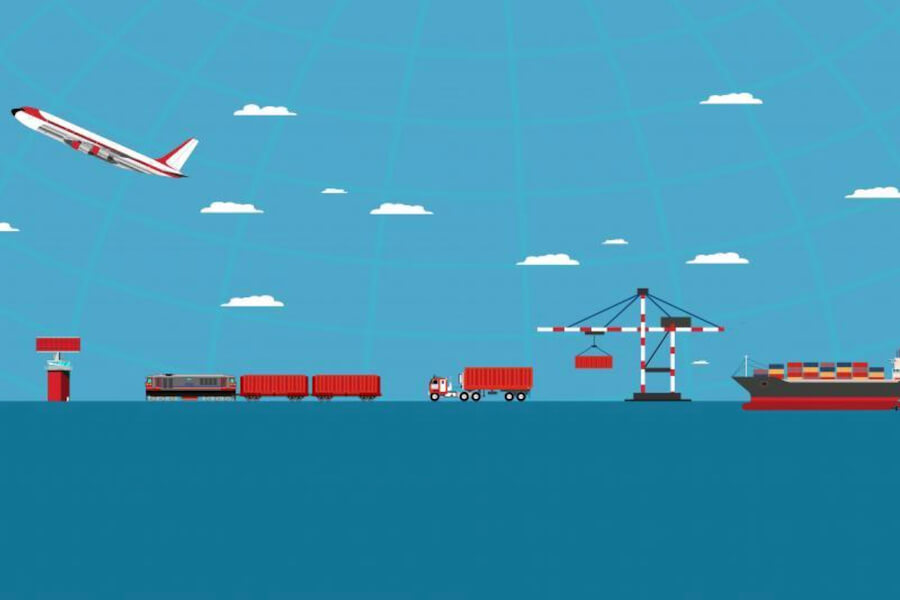 Since the day, the pandemic COVID 19 made its appearance in the human body, a frightening atmosphere tends to set worldwide. People seem to be confused regarding the actual breakthrough to counter the pandemic. After much exploration, it had been decided to call on for a nationwide lockdown in almost every nation because 'physical contact ' was a prime reason for the endurance of the virus. The industrial growth worldwide faced a terrible setback in the period of lockdown, especially those of the developing economies of third world nations. In this segment, the discussion would mainly focus on the obstacles faced by the logistics sector in the period of lockdown as well as the post lockdown period.
 Before discussing elaborately the problems of the logistics sector, it would be worth mentioning to have a thorough idea about the sector itself. The logistics sector is actually the means to connect the producer with the consumer. It is the logistics sector that transports the manufactured goods to the market, from those markets the goods reach the homes of the consumers. For example- Apple's iPhone uses components from more than 200 suppliers in 43 countries. 
In the period of rapid industrialisation and globalisation, it is absurd to think of an industry that bereft of logistics. Not only that,   along with multimodal transportation, but logistics also offers services like freight forwarding, warehousing, and inventory management. It also acts as an integral part of the National economy. In some developing nations, the cost of logistics as a percentage of GDP can be up to 25 per cent as compared to 6- 8 per cent in OECD economies. Thus, it can be said without any doubt that supply chain disruptions to the sector caused by the pandemic could impact competitiveness, economic growth, and job creation. On the other hand, better efficiency in this sector would facilitate competitiveness as well as stimulation of National economic growth.
Problems during the period of lockdown:-
China:
The pandemic COVID 19 originated in Wuhan, a highly industrialized city of China. According to the sources, around 500 firms are present in the city. It should be noted that China is a major consumer of agricultural products as well as global commodities. Hence with the outbreak of the pandemic both export and import of China was affected. A huge number of cargo were stuck at various container ports of China. The situation worsened due to the travel restrictions imposed by the Communist Government nationwide. There were no trucks available to pick up the containers from the ports. Sailing of the ocean carriers were cancelled as well. As a result, disruption of supply from China exerted massive impact on the manufacturing industries around the world such as – automobile, electronics, pharmaceuticals, medical equipment etc.