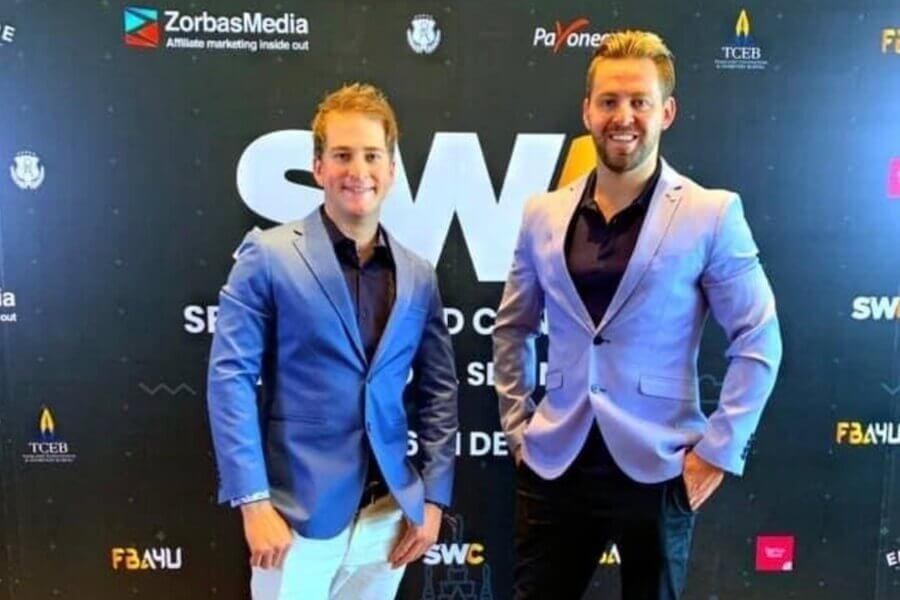 Successful people have great stories behind them, even though we always see their success, they were forged by great situations. For it is difficult circumstances that forge character and bring out the best in us. That's the case with Harley Cannard, a very successful entrepreneur in e-commerce and digital marketing.
Cannard's life was not easy, he had learning difficulties from a very young age and it was thanks to his sister that he was able to get ahead. His mother spent much of her time in hospitals because of mental health problems. Because of that Harley had to grow up fast, learning to cook and do adult things when he was only 5 years old.
At that age he started his first business since they had no money, he started selling lemonade in front of his house to pay for some candy that he loved at that time. Things looked like they were going to end badly for Cannard, and in his youth, he ended up in foster homes and being expelled from school.
His life was transformed when he lost his son in a car accident. At 22, he was in great pain and even felt lost, but he found the strength to turn around and begin a path of growth, which has not stopped since.
Harley's first steps in business
After spending his whole life from problem to problem, Harley was determined to change completely. So, thanks to his passion for fitness, he became a personal trainer. Success began to come into his life, with constant hard work, staying focused on his accomplishments, and setting goals.
He was able to create his first health center and that led him to the path of digital marketing, as he had to manage and promote the trainers through social media and different digital media. When he discovered his passion for e-commerce and networking he dedicated himself to perfecting his skills.
This led him to open his second business, this time focused on healthy food. In these two ventures, he had great success, and it was thanks to the promotion in social media and putting into practice what he learned that he was able to obtain better results. By that time, he had already found something that he was very good at and liked too much, so he started researching more, and even signed up for some online classes. He desired to become a marketing expert.
For this reason, one day he comes up with an idea. After attending an online conference he sees that he can create a project that offers an effective service. He communicates with a friend and what is the most outstanding and successful idea Harley Cannard has ever had is born.
The birth of AMZ Automation Australia
The idea that Harls had, was to create a company that would serve to advise and manage the marketing of its customers. Using all his knowledge about networks and e-commerce he starts to promote his enterprise in social media. This cost him only $100, and what he never imagined was the great impact and success it would have.
In only 9 months the company was already generating $800,000. A growth that was too fast and put him in a big hurry. Running a business that grows at that rate can make things go away, but Harley and his team are not afraid of challenges. They got down to business and dedicated much of their capital to training to run a business of that size.
Today AMZ has a turnover of $75,000 a week and offices on two continents. Also, its CEO and founder Harley Cannard plans to continue growing, leading its customers to achieve their goals.
To think that for 22 years of his life Harley went through many problems and now he is a successful entrepreneur, just shows that people who go through difficult situations can succeed, provided they put their minds to it. A change of mentality can cause a hard blow, which can bring you down or motivate you to turn your life around.