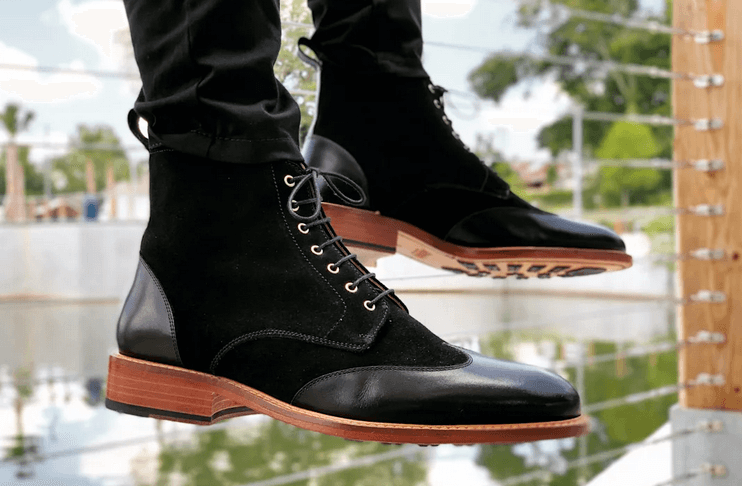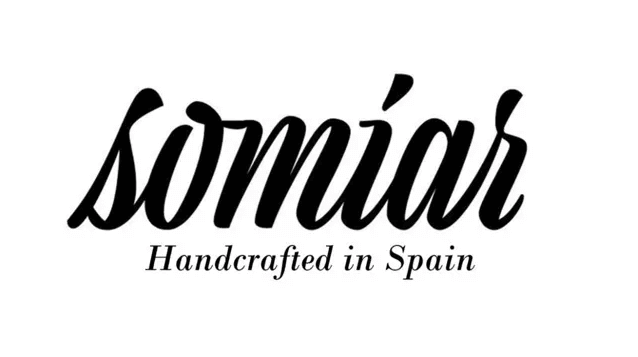 With their timeless designs of luxury footwear ranging from Chelsea style boots to the classic lace-ups and a unique sense of style, Somiar is making premium designs, that's crafted in Spain, available in the U.S. market at a price range that every fashion enthusiast can afford.
In this interview, Josean Cruz, the young, dynamic and talented designer and Co-Founder of Somiar talks about Somiar and his passion for premium footwear designs, and their 'dream' that started in Spain.
Hello, and welcome to StartupFortune. Thank you very much for taking the time to be with us. Could you tell us a little about yourself and your journey as a designer?
Thank you for having me and gladly; Somiar was co-founded with myself and two other co-founders, Emmanuel Hernandez and Hector Hernandez. Our journey really stems from having similar upbringings and unable to afford nice shoes. The three of us are very different, so the boots and shoes we design had to be versatile, like us. It's why we named our brand Somiar, which means to 'dream.' We manifested a dream to reality, which is more than anyone could have expected from three guys from urban Philadelphia.
What's the inspiration behind the designs at Somiar? What do you think makes Somiar unique?
The inspiration really comes from our transition from always wearing really popular brand name sneakers to a more adult, grown shoe. We changed our styles and needed shoes to go with our looks. Even while shopping around none of the shoes were really versatile, being either too formal or too casual, so we decided to start designing our own. We traveled to Spain and got to know our artisans personally. We met their families, learned their history and shared our history with them. We built such a good relationship, we consider each other family. We made sure that they had everything they needed and in good working conditions. It is what makes us unique, this is a family-owned business, true to values and traditions, and we try our best to exhibit that to our customers.
How does it feel to be running a family business, a passion and craft passed down through generations?
It's an amazing feeling. It's the most rewarding part of our business. We know the traditions of handcrafting shoes have been passed on for generations and we translate that into every package we put together, by adding more personal touches to every package.
What were the initial challenges Somiar had to face while expanding to the U.S.?
Challenges, there would definitely be two that stick out to me. The first is the competition and differentiating ourselves in such a saturated and competitive industry. The second would be producing standout designs that would captivate the versatility of the market. Our shoes are not meant for anyone's style of person. It is for everyone, of every style, of every age and every personality.
What do you think of the current design trends in the industry? What are the things you do to make sure Somiar keeps up with the never-ending design changes?
I think the current styles and trends are so variable. You can have old-school looks like a combat boot and combine that with trending colors and materials, to innovate a new look to an old-fashioned shoe or boot. We love fashion, and because our styles are so different, we pull trends and ideas from all outlets. We research through social media, celebrities, tune in to Fashion weeks globally, etc.
Would you like to talk about how Somiar handles customer support that makes it stand out from the others?
We provide multiple channels for support; we have a live chat, we provide a phone number on our website and we are also very responsive and involved on our social media accounts and via e-mail. We really value all feedback and inquiries we receive, so we want to treat everyone with the utmost respect and let them know we are here for them.
That's really cool! Can you explain a little bit about the process at Somiar from the design to the artisan to while the product reaches the customer?
We work very closely with our artisans. It is definitely a two-way street. They have ideas that we may have never seen and we provide them ideas behind some of the trends in the industry. As a team, we agree to the designs and even the names for the shoes and boots. Once we settle on a design, we get samples made to fine-tune any additional details we'd like to see. We then set a quantity to be made in which they are sent to the United States. Upon receiving the shoes and boots, we go through them "with a fine-tooth comb" to ensure consistency in our product. When a purchase is made we personally package and add all of those last details in the packaging that makes Somiar so special. We also provide Free Priority shipping and all tracking information for every purchase made.
Could you tell us about your favorite designs of Somiar and why you like them the most?
Our favorite designs would have to be The Lu, The Legend and The Winged Valdez. They are such unique designs. The Lu with the dragonfly patterns makes it truly a one of a kind. The Legend is a classic, no matter the color. Finally, The Winged Valdez is definitely a favorite for us; by far one of the most versatile styles we have and has our signature of the winged toe.
What are the future plans for Somiar?
Our future plans are to grow our business and keep delivering to everyone. We want to remain consistent in our personal touches but also lead to new trends, designs, and styles. We also may be exploring an opportunity for clothing designs.
Thanks again for your time Josean, and now, one last thing. Where can we find more details about Somiar and its designs?
You can check out our latest designs at www.somiarthreads.com. Also, please follow us on Instagram and Facebook for the latest news, trends, and alerts.