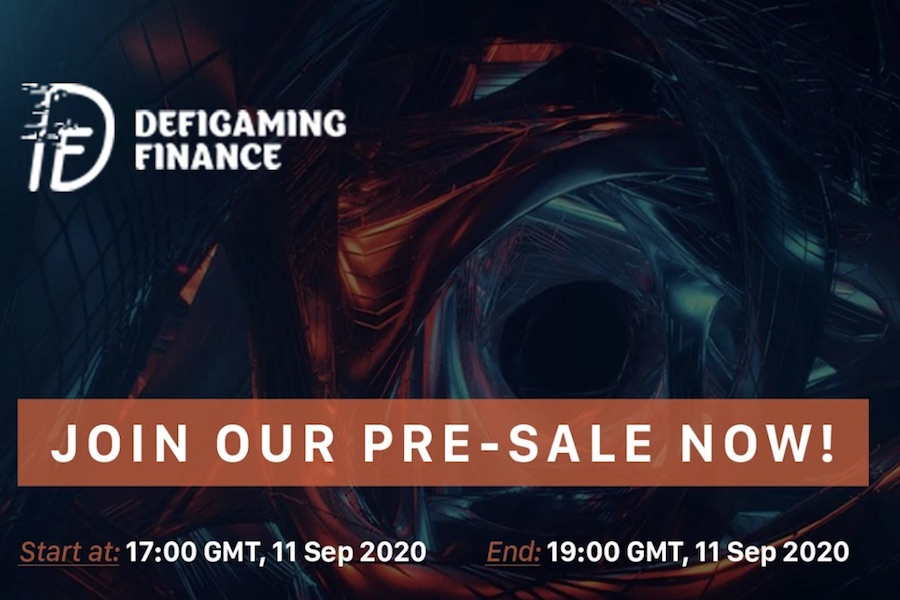 Decentralized technology gives gamers an open world, without being tied to any omnipotent individual or organizations.
Since "Pong" appeared on the TV screen in 1975, the gaming industry has continued to grow. According to NewZoo – a games and e-sports analytics and market research company – data, in 2020, 2.7 billion gamers around the world will pour 159.3 billion USD into video games. They also predict industry-wide revenue will exceed 220 billion USD in 2023.
Clearly, the gaming industry is a huge and lucrative market for anyone who can provide groundbreaking software and hardware. After revolutionizing the financial industry, DeFi technology is gradually entering the gaming industry.
DeFi games had a boom when CryptoKitties made a hit and ranked number two in terms of market capitalization in all Ethereum exchanges in 2017. Now, DeFi gaming industry is growing rapidly with games that far beyond the picture of cute cats, it also generates the sub-market for the demand of safe in-game exchange and payment.
Opportunity for DeFi games
Like any other innovative ideas, DeFi game needs to go through a thorough assessment and elimination processes before determining if it is the future of the industry as a whole. The development of this type of game must also be weighed against the traditional barrier and compatibility.
DeFi is considered a potential tool in the gaming industry because it is a platform for developing decentralized transaction services, reliable payment networks and allowing gamers to verify the rarity of their virtual items. Not to mention, the developer also has more reasonable revenue from their intellectual products.
When in-game assets are as valuable as tangible assets, blockchain will provide a clear evidence of each particular virtual item. Furthermore, blockchain can offer many other benefits such as e-sports betting, issuing tokens or maintaining the continuity for all decentralized exchanges.
The great leap of game industry
Initially, most DeFi games involved around gambling, betting and virtual pets. But now, developers have tested this new technology in online games (MMOs), where transparency and decentralization become key to the open world without any omnipotent individuals or organizations to set up the rules.
In the age of the Internet, the popularity of online games has raised the question about fairness and reliability in-game. It is completely understandable when there is a large community, gathered members from many different countries. For games running on a centralized server model, there are concerned about a number of issues including security risks and discrimination.
In fact, Namecoin is a pioneer in the trend of decentralization of MMO games, the company launched its first blockchain-based strategy game called Huntercoin in 2014. Although it does not possess impressive graphics and a complicated storyline, it is still considered quite successful when attracted thousands of people rushed in to make a profit through the mining algorithm, while laying the foundation for more DeFi games to come.
Currently, TRON, the 13th most valuable cryptocurrency operator in the world, is on a journey to continue Huntercoin's legacy when it introduced TRON Arcade in 2018. Justin Sun, the CEO of TRON, promised to invest up to 100 million USD to support game developers on the TRON network within three years.
In an interview last year with Beat Venture, Justin stated that TRON is completely different from other crypto and blockchain ecosystems: "Video games play an important part in TRON blockchain. We cheat 3-5 applications uploaded to the TRON network every day."
"Most of the games on the TRON network are empowering players. They can own custom characters, sell them to other players or trade with each other" Justin explained. "If released on iOS or Android, the game will be controlled by Apple or Google. They can trim sales and delete them if they want to. But with TRON, you have the right to establish traffic and you don't have to pay any middlemen."
One of the notable names entering the decentralized game market is DeFi Game. The company is currently developing a variety of games ranging from online role-playing to football management. DeFi Game products are not dependent on a server or a central authority. Players are held accountable for their actions, while the open source blockchain system minimizes fraud.
"We have taken a pretty significant step forward in DeFi gaming. Blockchain, the backbone of the DeFi game, is being used as a useful tool to overcome the shortcomings of traditional MMO games", said spokesman for DeFi Game. "All players are encouraged to participate and will be rewarded with DFG tokens".
Earlier this month, DeFi Game announced they will issue 21,000 DFG tokens. The company has planned to hold a Pre-Sale up to 40% of their total supply on November 9th, before listing the original token on reputable exchanges like JustSwap.
The company hopes blockchain technology and other technological advances will take DeFi Games to the next level, while also providing players with the fairness and transparency they've always longed for.
DEFIGAME.FINANCE
Website: http://defigame.finance/ Token Name : Defigame
Token Symbol: DFG
Total Supply: 21,000 DFG
Smart Contract Address
Pre-Sale: 40%
List Justswap Pool: 30% Lock Liquidity 100% Reward: 15%
Team: 15%: Lock 01 Months
Community: Telegram, Twitter, Medium
Pre-Sale
Start at: 20:00, Sep 16 2020 (UTC+8)
End: 23:00, Sep 16 2020 (UTC+8)
Listing: Justswap on Sep 17, 2020. TRX in Pre-Sale will use additional for liquidity on
DFG TOKEN PRESALE LIVE NOW.
How to participate:
The format for Presale will be first come first serve basis
Please only send maximum of 50,000 TRX to the $DFG address below:
Hardcap: 1,000,000 TRX
Price: 1 DFG = 119 TRX
Individual cap: 50,000 TRX
Individual minimum: 2,500 TRX
Excess TRX will be refunded.
Token will be distributed 02 hours after sale finished.
List Justwap within a day after the distribution is complete.
DFG Farming: Open on Sep 14, 2020 and can open at anytime. Minimum 10 DFG to join Farming Definition Zone.
https://t.me/defigaming
This post is tagged with: DeFi games, DEFIGAME FINANCE