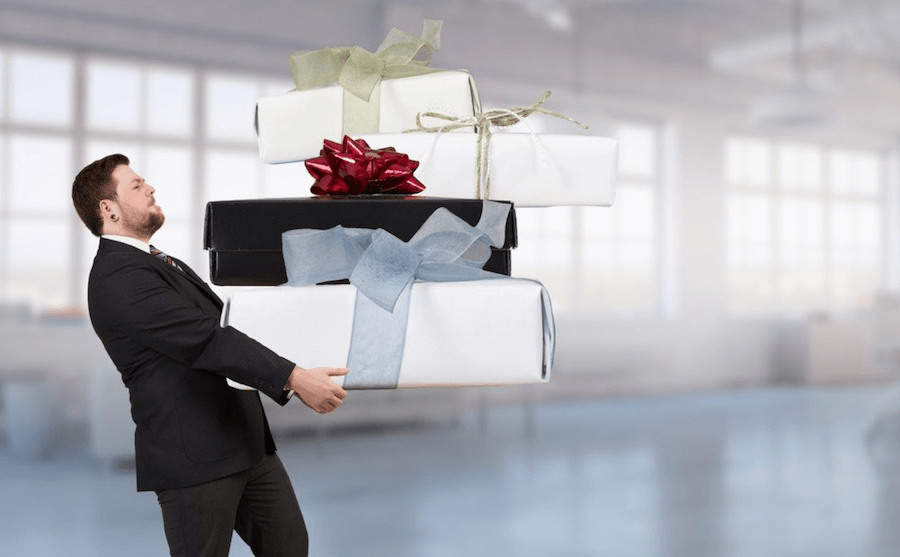 The holiday season is a time of giving and a chance to show how much we appreciate those in our lives. It's also an excellent opportunity for employers to thank their employees for their loyalty and hard work throughout the year. After all, who doesn't like presents? But gifts aren't just about saying thank you—they can motivate your team to stick together, stay with your company, and keep up the great work.
With the emergence of COVID-19, employers are realizing just how valuable the little gestures can be. Now more than ever, they want to give employees gifts that are fun, functional, and most importantly, that might help ease the burden placed on them by the pandemic. 
For example, according to Giftpack, a gifting service that aims to transform the way businesses choose gifts, here are some of the most expensive gifts companies purchased for their employees in 2021 using AI recommendations:
Why were these gifts chosen? Not only do they help employees feel more refreshed and motivated for work, but they also improve mental health and raise morale, especially for those who work remotely.
Speaking of remote workers, since they're not in a physical office setting, it is essential to choose a gift that shows them how much you value their contributions and how important their success is to you.
Consider choosing gifts that help make their work-life balance easier to manage in a home office, or something to remind them how necessary they are as a member of your team, even if you've never met in person. Also, don't hesitate to take some time to get to know your remote workers a bit better as individuals. Ask a few questions about their lives outside of work. A shallow, thoughtless gift from an employer could stifle motivation instead of boosting productivity: you don't want to be the company's version of that one relative who gives everyone socks for the holidays.  
Whether you meet with employees one-on-one, send out surveys, or do anything in between, the information will give you and your employees a chance to learn about each other as people and allow CEOs to pick out more personalized gifts. When in doubt or out of time, opt for an AI solution that can analyze each employee's preferences across social media accounts and come up with a personalized gift option.
It's a great idea for CEOs and business leaders to give their employees holiday gifts. This small gesture makes employees feel appreciated and keeps them motivated. If you want your gift to keep on giving, don't forget the personal touch.