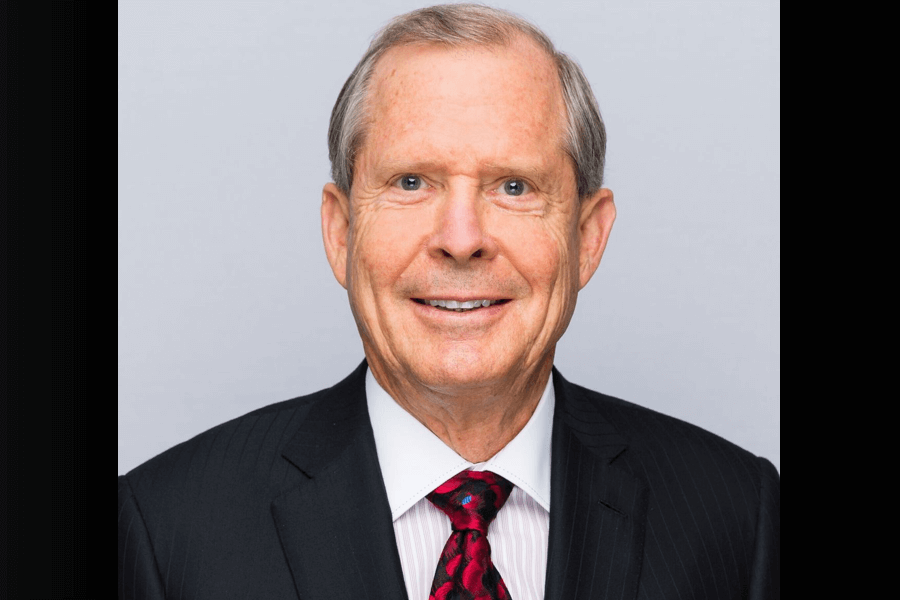 Not many high school students jump-start their careers before receiving their graduation cap and gown, but a door opens for a leader to be born when they do. David Malcolm, entrepreneur, and real estate success story, is one of those few who went from receiving his real estate license in high school to becoming one of the most influential community leaders in San Diego. 
As a young man, Malcolm decided to take hold of his fate and define his version of success. He made the prudent decision to pursue a field that intrigued him and it turned out he was good at, which was real estate. 
"Know your strengths and, more importantly, know your weaknesses," said David Malcolm.
After graduating high school, the emerging leader earned his real estate broker's license in 1974. A strong proponent of continuing education, Malcolm would also graduate from Harvard Business School's Presidents Program, only to later give lectures at this same school. 
Malcolm says that during his early years, when building on his strengths to excel in his career path, his creativity brought him further as a leader over all of his other skills. 
Creativity was named in 2019 by LinkedIn as "the most important skill in the world" and a necessary skill to thrive in the Fourth Industrial Revolution, according to The World Economic Forum (WEF). As a leader, the ability to exercise creativity proactively beats the results that data science and artificial intelligence bring to the business sector. 
Being a creative leader also means knowing what kind of leadership roles to take on at the right moment. Malcolm reflects on the concept of being an authoritarian leader or practicing command-and-control versus creativity.
"There is a time and place for authoritarian leadership; however, it is not the style I very often practice. To be successful, I have found that it takes a team working together, believing in the project, and taking 'ownership' in the decision-making process," said Malcolm. 
The idea of taking ownership is one that Malcolm encourages all of his staff to practice confidently. Doing so involves individuals incorporating self-confidence in their creative approach to problem-solving, contributing to any company's success and reputation.
Malcolm has always put in the extra mile when it comes to his work ethic, so much so that when he was 20 years old, newly married, and spending his week-long honeymoon with his bride in Las Vegas, he took his first CCIM (Certified Commercial Investment Member) class. He points out that his profession fulfills his passion, which attracts both clients and employees to work beside him and be influenced by his excitement.
When creative leaders influence fellow employees through their example, they intentionally empower others. Being a creative leader also means that in addition to being aware of strengths, awareness of weaknesses is critical. Teamwork throughout the entire enterprise becomes stronger when individuals who demonstrate different skills and strengths work together. 
"An employee will always put in the 'extra mile' if they are implementing 'their idea.' How you get an employee to believe the company is moving forward with 'their idea' is the trick. In authoritarian leadership, the employee is often not allowed to voice their beliefs and concerns and often believe the direction will fail," said Malcolm. "Leadership means making your ideas and direction the ideas and direction of your employees. Knowing your weaknesses and surrounding yourself with team members who are not afraid to correct you is essential."
San Diego County has benefited from Malcolm's success as a creative leader. Malcolm served as a Chula Vista City Councilmember to help obtain a one-million-dollar donation for the city to establish initial construction to develop the Olympic Training Center. He also provided jobs for more than one thousand workers through his forty-plus Rally's Hamburger locations. In 1989, he acquired exclusive rights to build and manage Rally's Hamburger stores, turning these restaurants into creative companies before selling the rights in 1997.
McKinsey Digital's analysis of creative companies shows the massive influence such organizations have to generate innovation leaders and industry shapers. Creativity shared in a team environment is the perfect equation for new ideas, employee ownership, growth, and overall business triumph in competitive markets. 
"I want every member of my staff to know that each one plays a critical role in our success. Nothing will stand in your way of success when your team 'takes ownership' in decisions. When we have a big success, I often call an employee's significant other and thank them for sharing their loved one with our company. This not only makes our employees feel appreciated, but it also builds a family loyalty to our company," said Malcolm. 
About David Malcolm
David Malcolm is a San Diego real estate expert with over four decades of work experience. Since earning his real estate license while in high school, he has managed numerous complex real estate, development, and financial transactions. He earned his real estate broker's license in 1974 and later graduated from Harvard Business School's Presidents Program. Mr. Malcolm holds the highest professional commercial real estate designation, CCIM – Certified Commercial Investment Member, and is a Harvard Business School Lecturer.