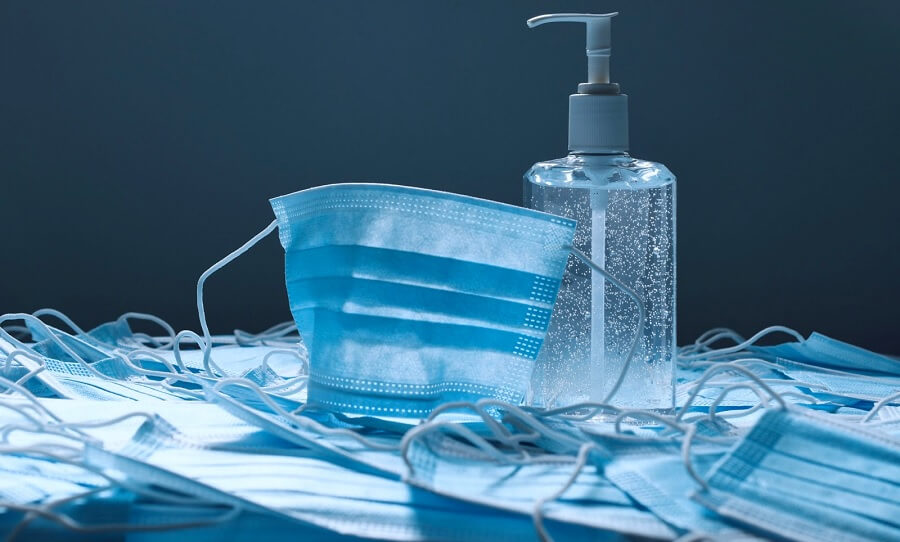 However, many business, now with resources not being used during this period have decided to forgo potential profits and have worked to re-tool their production lines, retrofit their factories and make numerous changes in order to help provide the healthcare system with more supplies that it so desperately needs to effectively combat the health crisis that is Coronavirus.
So we have collated a list of various firms who have banded together to help make vital supplies for the healthcare industry, looking at what they are doing and what their potential output will be.
Breweries Halting Production Of Alcohol To Make Anti-Bacterial Sanitiser 
BrewDog were one of the first business to step up and change their production lines to help produce supplies for the NHS. In mid-March the company announced that they had begun making hand sanitiser in their Aberdeenshire distillery amid the initial shortage of hand sanitizer, due to panic buying.
By the beginning of April BrewDog had started to send out bottles of hand santiser to the NHS as well as other local charities and at the time of writing have donated over 50,000 units of their sanitiser gel.
BrewDog aren't the only brewery to switch production to hand sanitiser though with multiple small breweries and distilleries also joining in the effort to produce santising gel, with companies such as Portobello Road Gin and  Budweiser Brewing Group staring production on hand santiser for the Met Police.
Sports Apparel Companies Working On PPE
Since the start of the pandemic, multiple sportswear brands have changed their factories to make PPE rather than sports gear. American company New Balance were among the first sports brands to make the change, halting production of their sneakers to produce masks for hospital workers at the end of March, with the intention to produce up to 100,000 masks a week from their factories for healthcare workers.
Soon after, iconic sports brand Nike began production on face shields for frontline healthcare workers, working closely with Oregon Health & Science University (OSHU) to design and manufacture full face shields using materials originally intended for Air Max sneakers. Nike's innovation teams are also helping in the design of lenses for air-purifying respirator (PAPR).
Homeware Retailers Changing Production To Supply NHS
DotcomBlinds were one of the first UK homeware brands to alter their production processes and redeploy part of their factory to make supplies for the NHS. Using Biosafe accredited anti-bacterial material originally intended for use in the production of roller blinds to create hospital privacy screens, intended to be quickly deployed in hospitals to create extra bed space where curtains can not be utilised.
DotcomBlinds estimate they can produce 200 of these a week from their factory based in Essex to quickly be delivered to hospitals and healthcare settings nationwide with the intent of expanding the capacity of these settings and help keep patients separated in busy wards.
Car Manufacturers Banding Together To Make Ventilators
Toward the end of March a consortium (The Ventilator Challenge UK consortium) lead by Mercedes, including brands such as Rolls-Royce and F1 teams such as McLaren announced that they were not only helping to design ventilators with their engineering teams, but to also use their factories to assist in the ParaPac Ventilators. With regulatory sign off to produce around 10,000 ventilators for the UK.
Other firms involved in this consortium include Ford, GKN Aerospace, Red Bull Racing, Renault Sport Racing and many other firms across various sectors in engineering, production of goods and the healthcare industry.