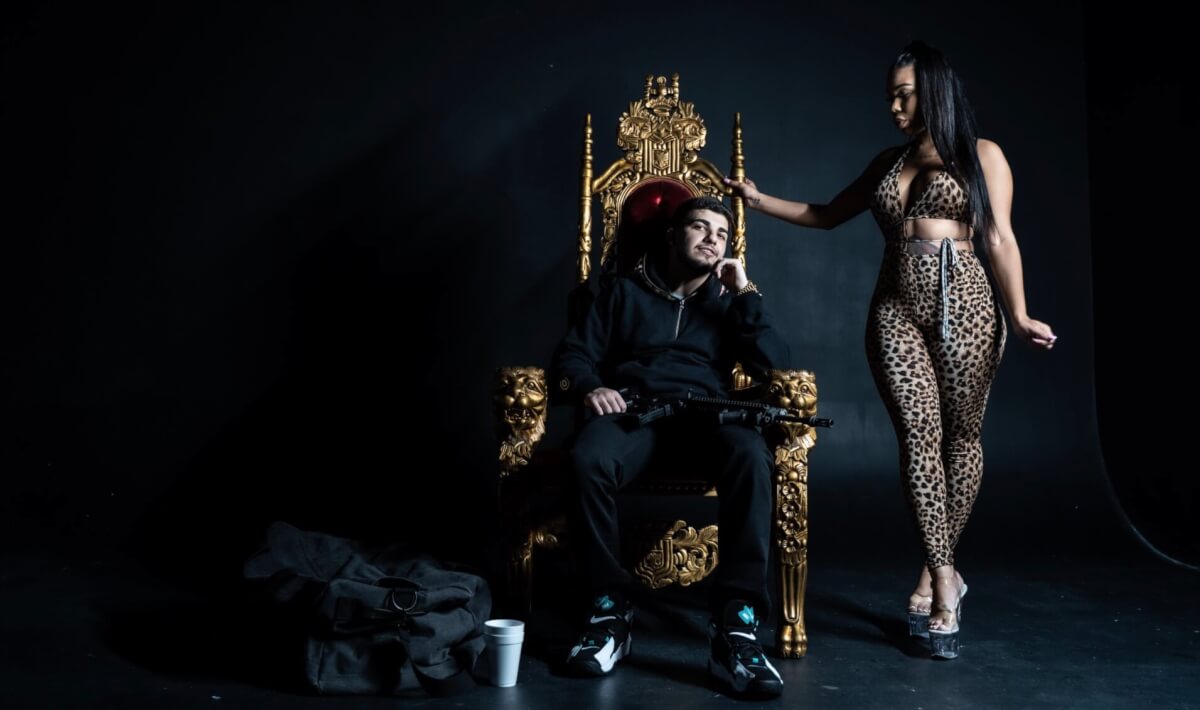 Hello Its Ibby, welcome to Startup Fortune. Could you please tell us a little bit about yourself? what's your story?
Thank you. I'm an artist with a passion for music. I was raised in Texas, and overseas in Abu Dhabi. My life experiences are far different from the average artist and I try to portray that through my music.
What inspired you to become a musician, especially to become a hip hop artist?
Music has been something I've been passionate about growing up. I have been making music for as long as I remember, but it wasn't until I began taking it a little more seriously that I found my true potential.
Were your family supportive when you told them the decision to pursue your passion instead of choosing a conventional corporate job?
This is a great question. My parents are stuck on believing that the corporate job is the only way to make it in life. My father came from nothing so I understand why they believe in the corporate lifestyle so much. I still haven't told them about my decision to switch to music full time. I won't let my bachelors degree go in vain and plan to continue to leverage the knowledge I've gained in school until I'm financially comfortable to make the transition. Not many people get the blessing of going to college and I am currently making a lot because of it and wouldn't want to drop a significant income stream this early.
When did you first start with the hip hop world? How did it all begin?
I looked up to many artists such as Lil Wayne, Tupac, J Cole, Drake and many more, and seeing the competitive nature of this genre and how it was delivered really gravitated me to it.
There have been several news articles about your way around the world with fresh songs, captivating lyrics, how do you come up with so much freshness?
I like to focus on clever bars that are witty. Puns work great in hip hop and really draws a reaction from listeners. Combining that with a clean delivery is vital!
Being someone who is originally from Palestine, did you have any difficulties in getting established in the US?
I was born and raised in the US and have never been to Palestine unfortunately. I later moved to Abu Dhabi and having an American upbringing made it a little difficult to get established there, but I was young so I adapted quickly. I later returned to Texas for college and readapted quickly as well.
How would you compare the music scene in Abu Dhabi to that in the US?
Another great question, and I believe the music scene out there is dead. There are a few exceptions from very few artists, however the majority are not themselves and you can tell they are trying to imitate what they see in the US culture. My only advice for them is to embrace what they have around them as it is truly unique and would be refreshing to get a different point of view.
Do you think your life in the United Arab Emirates influence your music and the songs?
Definitely! I got to glance over on the other side which helped me put my life ambitions in perspective.
Are you working with anything new at the moment? What's coming next?
I am always working with multiplatinum producers, Trellgato and Brackz, and I'm also working on a music video for "Hol'on Wait" shot by 4EZ. This music video is going to be huge.
Having established yourself as a successful hip hop artist in a competitive industry, what advice would you give to aspiring young artists?
To be themselves. Everybody wants to be a rapper, and the only way to make it is to be unique, and that is to be yourself.
Its Ibby (@_itsibby_) is really active on Instagram and his musical journey can be followed at: https://instagram.com/_itsibby_