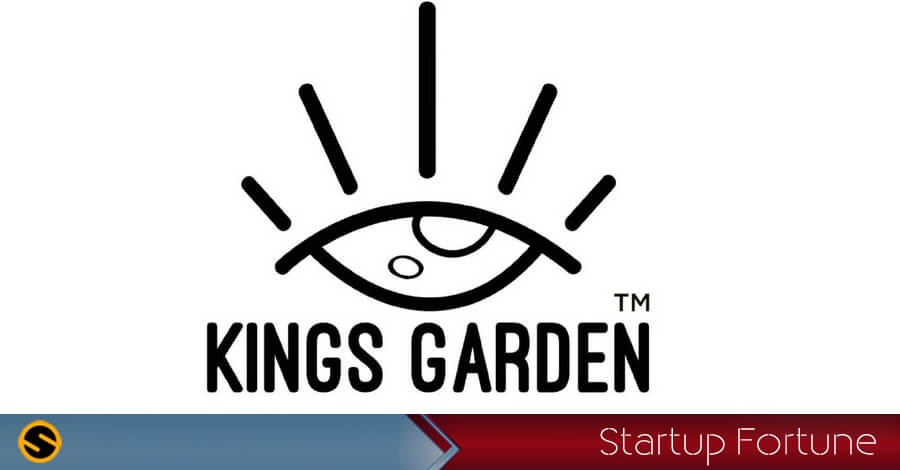 The cannabis industry is notoriously one of the most competitive and cutthroat industries in the world. With a $10 billion market at stake, it is no surprise why some of the world's leading companies and entrepreneurs are fighting for their share. Additionally, investors have started to allocate more of their resources towards cannabis, which has resulted in an additional inflow of over $14 billion globally in 2018 alone.
One of these titans, Kings Garden Inc was founded in California in 2015 by entrepreneurs Michael King and Charlie Kieley. Kings Garden has also launched their medical product line in January 2020.
During this rare opportunity, Kings Garden was nice enough to break down how they have grown this successful from the lens of both their founders and leadership team. We will hear how important culture has been and how a sense of brotherhood has built a team bond that resonates beyond the business itself.
Michael and Charlie, can you please introduce us to them and explain how they help power the organization?
Sure, we pride ourselves on our people, our brotherhood and our relationships with each other. That is our backbone and we are only as strong as each other. That has been the foundation from day one that we continue to build on. It takes a certain kind of character and personality to fit our mold and its certainly not for everyone. We don't take any shit or allow excuses. We are ruthless in our approach to execution, and we set extremely high expectations for everyone.
With that said, we have a great time doing what we do, we have fun messing around in and out of the office, and we all love what we do. Kings Garden is our family. Today we employ approximately 180 people and will be growing by approximately 15% over the next 3 months.
We have a tremendous amount of beautiful, strong and amazing women in Kings Garden like Lauri Kibby (CFO), Fiñe Score (Executive Assistant), Lauren Steffany (Field Marketing Director), Sarah Halpert (Social Media Manager), Olivia Bustillos (Manufacturing Manager), and many more. What they bring to the company and the importance of their roles is unmatched. We wouldn't be where we are without them. We have so much love and respect for all of them.
Our leadership team and brotherhood consist of the following people, based on seniority:
Ivan Talan, VP of Marketing. Ivan was one of the first people to join Kings Garden as Ivan and Michael go back many years and are like family. Ivan invested his money along with his time and is an integral part of the organization. Ivan currently oversees sales, marketing, social media, and brand awareness. Ivan is a true warrior accomplishing herculean tasks which at times of assignment seem impossible. When the company was just launching and we needed to create a brand, Ivan took it upon himself to create the name and the logo. He told us he will handle it, and he did. As the production was starting to outpace the sales, we needed Ivan to create and run a sales team. Ivan, not having any experience in sales, took it upon himself to run all sales. He was so successful that the entire state of California got introduced to the Kings Garden brand practically overnight, going from a backlog of product to a complete shortage.
There is not a single task that Ivan has been asked to handle which he couldn't, regardless of his experience with it. Ivan is one of the most reliable, honest and hardworking people we know. The saying "it's not the size of the dog in the fight, it's the size of the fight in the dog" describes Ivan perfectly. Ivan is an absolute animal who will not eat or sleep and will blast his 165lb body through concrete walls to get something done, because he said he would. Ivan is a brother, we love him, and respect him very much.
Jeffrey Fellbaum, VP of Distribution. Jeff was one of the first employees of Kings Garden who joined us during the construction of our very first facility. Jeff and Charlie go back years to when they used to work on construction projects together. When Jeff joined us we could not pay him very much due to a very tight budget, but we made Jeff a promise that we will take care of him. Not asking for anything and taking home almost nothing, Jeff believed in us and what we were doing. Jeff has always done and continues to do so much for the company.
Currently Jeff oversees all "product out" and all "money in". Essentially, not a gram of any product goes out without Jeff's approval and not a dollar comes in without Jeff signing off on it. We are blessed to have Jeff as he is one of the leaders of this organization who demands and receives perfection from everyone. With a tremendous amount of responsibility, Jeff's attention to detail and respect earned through leadership is an example for so many. Jeff is a tremendous person and we are beyond blessed to have him as our brother.
Tyler Geld, Head of Cultivation. Tyler joined us in the second year of operations, quickly displaying incredible managerial and leadership skills. In no time, he became a manager of the facility in which he was operating. Very quickly he was promoted not so much by choice but by sheer will power to manage 4 facilities, then 6, and ultimately within 12 months, Tyler became Head of Cultivation. Tyler is an incredible person who commands people with his bravado. With Tyler at the helm, people perform or heads roll.
This should come as no surprise because Tyler, or as we like to call him "Cuz", is also a tremendous athlete. Tyler's dedication to sports via his purple belt in Jiu Jitsu and his passion for iron on the training grounds, is a huge reason for his success. Tyler pays tremendous attention to detail, has impeccable scheduling skills, internal drive to outperform every single time, and a burning desire to produce results. All of that can be seen in the flawless operational excellence and consistent high-quality product. We love this man as he is our youngest brother.
Cam Magallanes, VP of Processing and Packaging. Cam joined us roughly 2 months after Tyler and like Jeff, Cam and Charlie go way back to the days they used to work on farms together in Northern California. Cam started out as the processing (trim room) manager, as this has been his experience prior to joining Kings Garden. The processing room grew quickly over 3 years from 12 people, to its current size of 80. Cam is also in charge of the packaging division which consists of an additional 30 people. If that wasn't enough, we also tasked Cam to oversee all manufacturing operations, thus adding an additional 20 people.
Cam's larger than life personality and no bullshit approach to operations, results is precision like output of 600-700 lbs of finished flower on weekly basis. The finished flower then moves to the packaging department where it is packaged into 1/8th oz jars, 1/4 oz jars, pre-rolls, and grams. Excess biomass is transferred to the manufacturing facility where it is processed and packaged into shatter, budder, sugar, diamonds, and vape pens. Cam's ability to manage multiple verticals, to know exactly what's going on where, and to have his finger on the pulse the way that he does is unheard of not only in this industry, but in any industry. With Cam, the more we put on his plate, the tighter everything runs. Cam operates with a sense of pride and alpha male ability to lead, Cam dominates daily. Cam's reliability allows us to sleep good at night knowing that big brother has everything on lock down.
Tommy Kieley, CMO. Tommy has been with Kings Garden for two and a half years and for his entire life with his brother Charlie. Tommy's drive, relentless pursuit of perfection, and complete and utter dominance in anything he does and in everything he touches, has led to the way the company is perceived in the world. From design, to implementation of artwork, packaging, website, online store, more packaging, equipment, retail presence, and much more.
Tommy has dominated not only the CMO position, but also everything he touches and gets involved in. With complete disregard for the hours in the day or days in the week, Tommy just gets things done. His ability to dominate leaves everyone he is working with outside of Kings Garden crying for mercy. Mentally, Tommy is one of strongest people we know. Tommy is a huge inspiration to Kings Garden not only with his actions but also with his character, personality and work ethic. Tommy is a dear brother who we all love very much.
Gary LaSalle, VP of Operations. Gary joined us roughly two years ago, however, we have been working with Gary for close to three years prior to him joining the company full time. Gary has been our electrical contractor on all of the projects making sure that all of the nearly 250,000 sq ft of operations are in fact operating. Additionally, Gary's and Charlie's family go back a few generations. Gary is a beast and an executioner. Sometimes his laid-back personality confuses people, but if they bring out the beast, it's unlikely that they will ever forget it.
If anything needs to be done in any part of the organization in regards to any matter, Gary will get it done. From design, to construction and operations, Gary is a terminator whose skill is unmatched and will literally do anything to make sure the task is finished. One of the most reliable people we have ever met in our lives, Gary is the definition of excellence. Gary is an incredible, gentle and kind person who gives the somewhat "rough" group of guys a warmer and gentler side. We all truly love this man and are blessed to have this brother in our family.
Thanks for the introduction to your team Michael. Could we get feedback from your team on how this brotherhood has benefited them and Kings Garden?
Ivan: "I am living a dream every day of my life being surrounded by family at work. I am beyond blessed to be surrounded by these men, and the pleasure I get from working together is beyond words. I always knew we were going to do something great together, but what I am proud of the most are the relationships we have been able to establish and the team we have been able to build. We are in the cannabis industry, but really, none of that matters. It's the people and what we are willing to do for each other."
Jeff: "If you are able to do what you love, and love the people you are doing it with, it becomes a labor of love. If you are winning you can't lose."
Tyler: "The reason why this team is so special is not because of the level of experience each person holds. It is solely due to the amount of respect, love and most importantly trust we have for each other. Each of us has a great amount of responsibly and we are only as strong as our weakest link. Every day we are dealt a long list of tasks, issues and hurdles that we must come together as a team to conquer. We all have one goal in mind, which is to be the highest quality, extremely efficient and most consistent operators for not only one of the biggest cannabis companies in California but one of the best companies in the world."
Cam: "Kings Garden has shown me you can choose your family as well as your friends. We breed winners here, everything is a thought-out process, and we do not rush to be like the other brands out there. This is where large-scale cannabis meets the top shelf."
Tommy: "At its basic reduction, when everything Kings Garden has accomplished over the years is stripped away to reveal its core, it's easy to see one simple truth; we are a family. You fight & you win for your family. This is what drives our tenacious appetite and enables us to succeed in our industry without fear or envy of others. We drive each other and we win for each other every day, without fail. We know who we are, where we come from, and what we believe in. We protect our roots."
Gary: "The team that Mike and Charlie have assembled are the most loyal, hardworking and dedicated men and women that I have had the pleasure to work with. A true family environment."
As you can see, we are a family with personal relationships dating back to before the start of the company. This has built a sense of responsibility, loyalty, and brotherhood. We rely on each other, push each other, and demand greatness from each other. The stronger each one of us is, the stronger the company is.