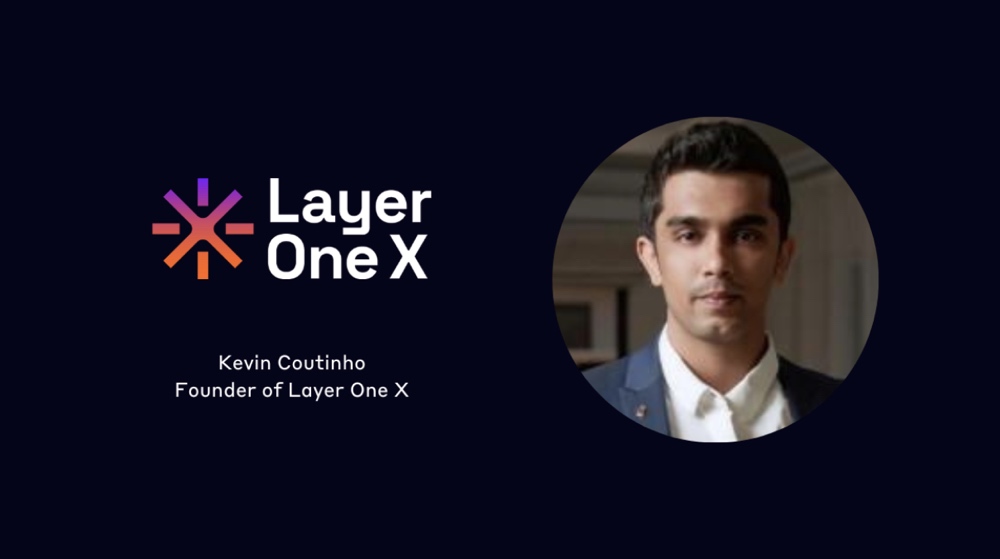 On Friday, March 3, 2023, Layer One X—a revolutionary layer 1 blockchain project—made crypto history by achieving decentralized cross-chain transfer of assets. Prior to this date, blockchain networks had not been able to achieve cross-chain interoperability between  incompatible networks, until Layer One X.  Scheduled for launch on the mainnet in August 2023, Layer One X enables interoperability between EVM (Ethereum Virtual Machine) and non-EVM chains. 
Layer One X is focussed on solving the blockchain quartet—interoperability, security, scalability, and decentralization—and is working to deliver these core features without compromising integrity. The Layer One X team will release a set of NFTs to commemorate and immortalize this historic achievement in the blockchain space. Currently, a private sale round is on and will end on Friday, March 31, 2023. 
Decentralized Cross-Chain Transfer of Assets 
One of the many unique advantages of decentralized cross-chain asset transfer is the elimination of bridges, an expensive and insecure alternative. As the name implies, crypto bridges connect multiple blockchains, allowing developers and users to tap resources from other networks. Until now an essential tool, bridges are vulnerable to attacks. The infamous Ronin and Wormhole hacks, accounting for over 80% of the $1.4 billion funds stolen from bridges in 2022 alone, are substantial proof of the vulnerability of bridges. 
Layer One X's decentralized interoperability innovation is a game-changer in the industry. First, it has the potential to eliminate the need for bridges, offering developers and end-users scalable, super-secure, faster, and cheaper cross-chain asset transfers. 
Secondly, cross-chain interoperability will open opportunities for developers to create more connected applications, increasing users' asset choice pool. Finally, Layer One X's groundbreaking work will unlock avenues for collaborations, creating an interoperable blockchain ecosystem where users can connect, transact, and communicate with other blockchain networks. 
Layer One X introduces higher scalability, speed, and interoperability levels. And will widen the scope for the influx of sustainable business models and new revenue streams for the industry. 
"We are excited for the opportunity this presents to allow projects and developers to build asynchronous features on blockchains through a decentralized source of truth," Kevin Coutinho, founder of Layer One X, had this to say about this innovative cross-chain interoperability. 
A Catalyst for Global Blockchain Adoption 
Layer One X is committed to accelerating blockchain adoption globally, with the introduction of cross-chain decentralized interoperability. By offering the exchange of assets between EVM networks like Binance Smart Chain (BSC), Ethereum, and Polygon and non-EVM chains like Solana. Layer One X is also built to deliver scalability, speed, and security. These core features will directly heighten blockchain adoption on a global scale. 
Kevin Coutinho and his team are working to deliver over 100,000 transactions per second (TPS) and can utilize the world's 8.6 billion mobile devices to enable micro-validation. This unprecedented consensus mechanism will ensure faster confirmations and higher throughputs. And users will earn rewards based on their contribution to the network. 
"We are now focused on bringing generic messaging and event-based interoperability with the same virtual machine in the coming few months that will open markets such as decentralized identification and multi-chain utility," the founder further revealed. 
Layer One X is positioning itself as one of the most revolutionary blockchain-based projects. Scheduled to launch in August 2023, Layer One X is currently in a private sale round, expected to end on Friday, March 31, 2023.
Through cross-chain interoperability and elimination of the centralized, vulnerable, and expensive crypto bridges, Layer One X will usher in a new era of blockchain ecosystem where users can exchange assets across multiple EVM and non-EVM compatible chains seamlessly.
Tagged with: Layer One X, Kevin Coutinho