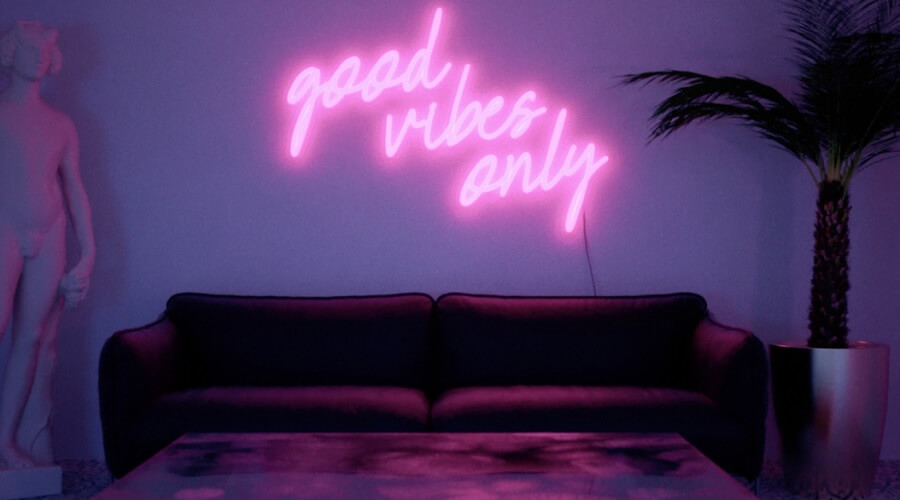 Elitist customers enjoy their canvas artworks depicting neon so much, that they had to find a way to bring the fun and excitement of neon art home… in a way that's beautiful, affordable, and built to last.
After 2 years of product development, Elitist has used Neon LED technology to emulate the aesthetic and feel of a true neon sign. The LEDs provide a vibrant and bright colour. This means that it is very difficult to discern an Elitist neon LED sign from an actual neon sign. The fact they use LEDs also means they are able to pass the savings onto customers with a more affordable price.
Elitist neon signs feature motivational words and phrases as well as imagery inspired by modern culture. Elitists mission is to inspire you to be the best version of yourself. Whether you're an entrepreneur, athlete, or musician, Elitist wants to inspire you to be the best in your field of passion. Their artworks and neon signs are used by thousands of people around the world to inspire and add life to any room. Perfect for apartments, homes and offices.
They have a variety of designs available for purchase at their website elitistcanvas.com, starting at $175. Each neon sign is hand crafted and offered in limited runs. These signs aren't for everyone, but for those who want to get as close to the real deal as possible without breaking the bank. They provide very competitive pricing whilst retaining a realistic look to actual neon.
The sizes range from 50cm to 225cm, so are versatile for all kinds of environments – whether it is a minor decoration above your bed or a centre piece on your living room wall. They also provide a waterproof option if you want to keep it outdoors. As well as offering 9 different color options to match any environment or vibe that you may be looking for.
Neon signs are eye-catching installations that immediately grab visitors' attentions. They provide a particular vibe that nothing else truly can capture.
Learn more about Elitist's inspirational brand and products on their website elitistcanvas.com