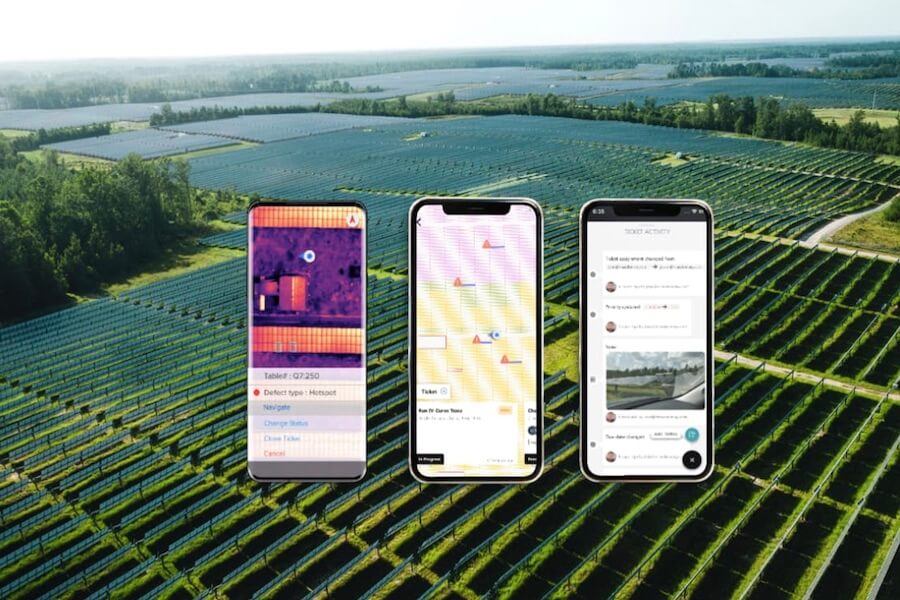 Startups are leading a new way to help the world switch to renewable energy to combat the effects of climate change.
But things have been approached differently by California and Bengaluru-based SenseHawk. The aims of SaaS startup is to help solar companies monitor solar plants, streamline processes, and use automation to increase productivity.
The startup was founded in 2018 by Swarup Mavanoor and Rahul Sankhe. The AI-powered SaaS startup offers a cloud-based platform and an integrated set of applications to support everything from solar plant design and construction to operation and maintenance.
Co-founder and CEO Swarup says that the duo was working for renewable energy company SunEdition where he was responsible for leading the solar irrigation segment while Rahul held the position of Managing Director, India, and Director, Residential Solar Business, Asia Pacific Region.
"Whenever we met, we discussed and realised that we were always caught unaware by problems that occurred at some point in time through our development, construction, and commissioning processes. We never believed we were making optimal choices in terms of acquiring a piece of land or creating a budget. We always used to eat into our contingency budget; the reason was lack of good data. The data used to be in excel sheets, emails, and people's minds," says Swaroop. The duo decided to solve these problems by tapping technology. Their first shot was getting data and hence used drones to monitor solar projects.
The duo decided to build an AI tool that brought together everything solar businesses need. The AI-powered software helps businesses to take care of site data management, drone data analytics, topography design, layout management, monitoring and reporting, site navigation, drone thermography, and work management. They needed all the data related to construction, terrain management, design layout, material management, legal information, and more on a single platform.
Onsite navigation is also supported by Sensehwk's mobile application. Everything done in a solar plan can be managed on their system. The system is a digital twin/equivalent of a solar site. According to the founders leveraging its AI and machine learning application modules can help solar companies reduce costs, enhance workforce productivity and improve solar site performances.