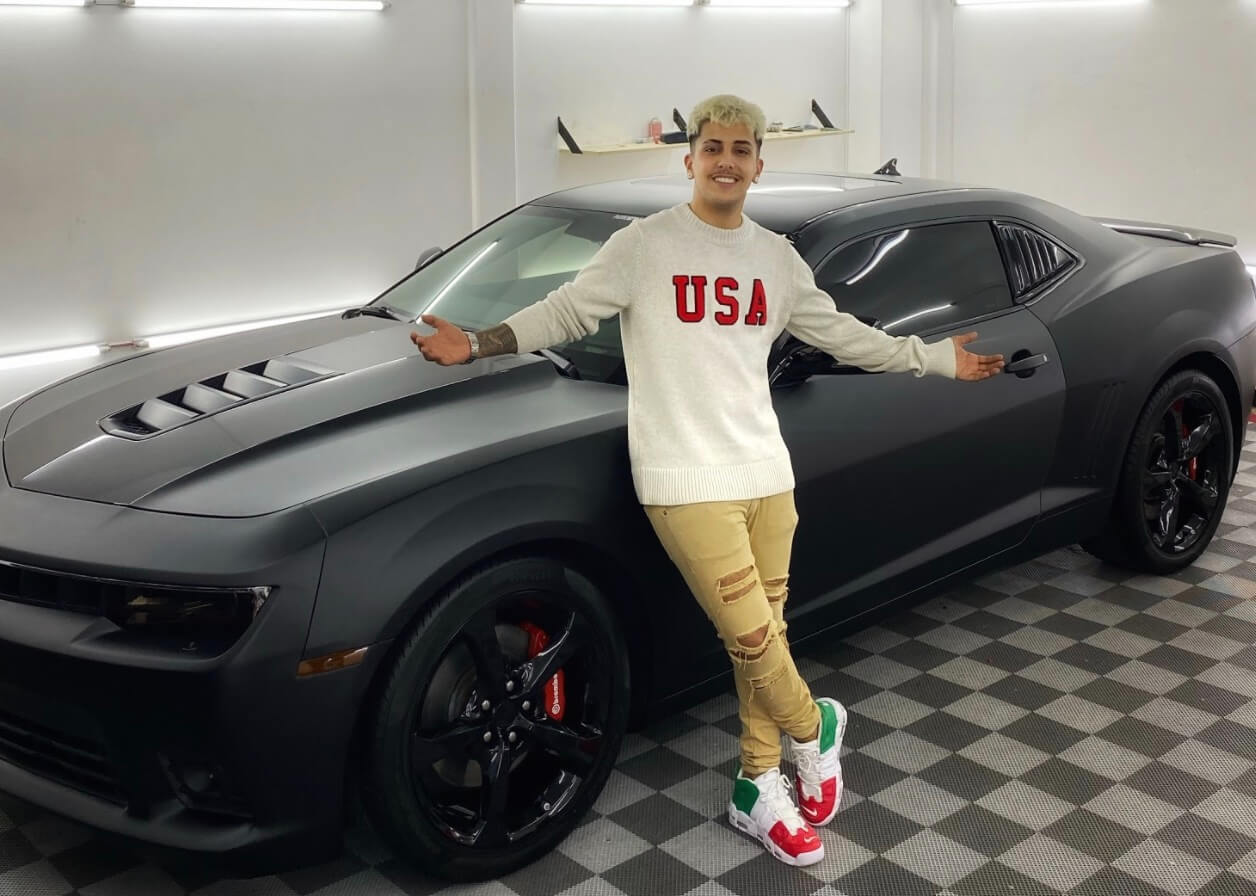 Indeed, the world of social networks today is perhaps overloaded with so much content, whether it is advertising or entertainment, and we think that it is not the most accessible medium to achieve influence and be successful since many people use social networks for what we consider more of the same.
However, people are willing to take risks and immerse themselves in social networks to be known and offer the world their talent and entrepreneurship among other things. This is how Kevin Macri began his career, a young man who bet on showing his talent on social networks and becoming one of the most recognized influencers on both YouTube and Instagram.  
The Road to Success
Kevin Macri, who is only 23 years old and has a great talent for music, was related from a very young age, performing with his band in several musical events in his hometown and the capital of the country. His great passion was to sing and play any instrument. However, in 2017 Kevin decided to leave his country of origin to continue working and achieve his goal.
Therefore, he decides to start his career as a Youtuber in one of the most recognized teams of the moment, gathering more than 100 million plays in Youtube, touring internationally with renowned Youtube artists. It is there, where he begins little by little to become a Public Figure in the Social Networks.
He had great acceptance and chemistry with the public, which showed him a great fanaticism. That was his greatest incentive to continue growing day by day. He is part of a group of YouTuber led by Yao Cabrera, creating content daily along with more than 50 influencers and adding more than 500 million copies per month. He already has almost half a million followers on Instagram and received his official Youtube plaques when he exceeded half a million subscribers.
Developing a Strong and Unique Presence
When Kevin decided to leave his home country, he was presented with the opportunity to participate in a team that was very well known at the time, and in this way, he was able to start promoting his social networks. He also realized how much could be done with them.
In the same way, he dedicates himself 100% to creating content on different platforms and promoting them. Since he started the quarantine, he is working a lot on Digital Marketing selling different products so that others can grow like him and mark well his Social Networks in all its aspects.
Currently, Kevin is working on Digital Marketing. He believes that by spending more time on Social Media, more brands can be empowered.
 Perseverance and Success is one of the slogans that Kevin highlights in his career, which makes him grow day by day in this profession. With the vision of establishing goals and working hard to achieve them little by little. Constancy has made it possible for him to be who he is today and to have what he has achieved. He is constantly innovating with the daily content in his social networks to be able to grow even more in them.
Facing Challenges
Well, we know that going through life brings with it different challenges that sometimes turn out to be a great obstacle to continue and achieve objectives, however, facing them with constancy, dedication, and never giving up are aspects that have been essential in Kevin Macri's career. Being, one of his biggest challenges to leave his native country, and start practically from scratch in a new country.
That was one of the biggest intrigues he had to face since the uncertainty of what was going to happen was great. Kevin highlights that at the time he held on to his confidence in himself and his talent and it was that self-control that led him to achieve many successful things in the Team he belonged to at that time and to be able to strengthen his image from there.
After this, there was another challenge to face, when he was disassociated from the Team, Kevin certainly found himself in the street out of nowhere and for no reason. But this only motivated him to keep going with much more strength to reach his goals.
He considers that perseverance has been the main engine in his life since he started his way alone considering that it only depended on him to keep going without anything or anyone limiting him to reach his purpose.
This post is tagged with: Kevin Macri