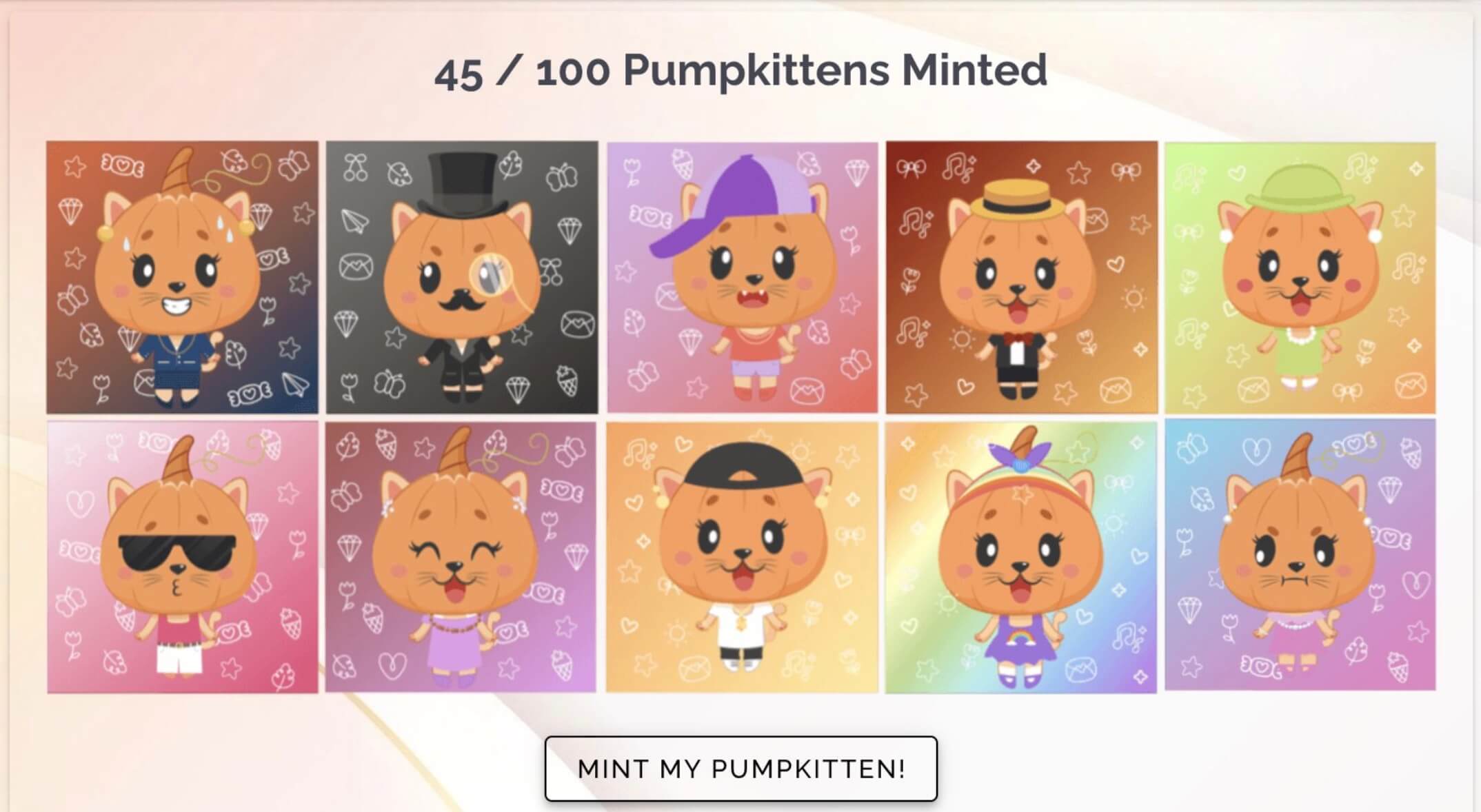 The blockchain industry has seen explosive growth in 2021 thanks in large part to the emergence of decentralized finance (DeFi) and nonfungible tokens (NFT), which have captured the minds of the masses and introduced many newcomers to the world of cryptocurrencies. 
An NFT project called Pumpkittens (as in Pumpkin + Kittens) is bringing a novel profit-sharing model to its collectors. This new NFT's creators have put forward a concept of sharing 50% of all the future NFT projects of theirs with the collectors of the first series.
The website of Pumpkittens' NFT project is https://pumpkitten.com
Pretty cool idea to involve the community members with the project. And only 100 NFTs are being offered. These are going to outdo bitumans which has got a massive interest in Fantom at the moment.
The team has a discord channel at: https://discord.gg/Gj7JqN2mXZ (Another project called BloqBall is hosting this NFT project on their server – Fantom's developer community is just amazing – they are helping each other and building a positive community and making it grow so quick)
Announcement thread & NFT showcase: https://twitter.com/pumpkittens/status/1441640839122407424
Artion (fantom's official nft market place) says "Pumpkittens is the first of its kind NFT project with a 50% revenue sharing concept for its collectors. It's a collection of 100 rare and unique Pumpkitten NFTs living on the Fantom blockchain." Link to Artion: https://artion.io/explore/0xF185cf59c710a0E83362fb7B8813b633Ba073600/1 but it's not yet on sale there though.