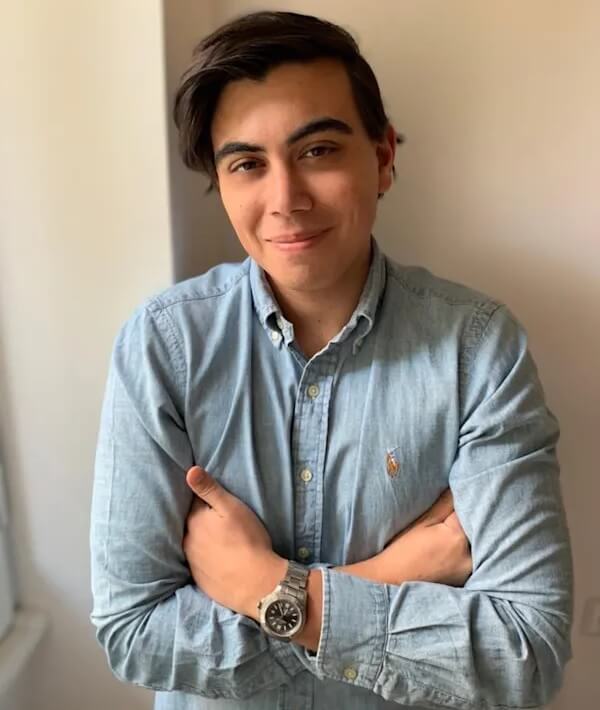 He was born into a very normal middle-class family and just like any other kid, gained an interest in computers from a very young age. He developed one of the first peer to peer poker applications in the world, at only 16 years old. When we spoke on the phone last time, he explained to me that he used to take web development jobs for Bitcoin payments. He told me "I remember one time in 2011 this guy online paid me 14 bitcoins for a website he wanted, that was about $14 at the time. I thought it was super interesting and had an insane amount of potential, so I started doing jobs only for Bitcoin". Everyone these days is talking about crypto this, stocks that, but there were very few people that have been a part of Bitcoin since its inception; and he is one of them!
He was always dreaming of New York, seeing it in the movies and on TV, it was truly seen as the city where everything is possible. Giuliano moved to New York in 2013 after his parents divorced. "I remember sitting in my room, watching the show suits when I thought 'wow' in NYC truly anything is possible. I have to move there, no matter what" He said. He took his savings, applied for college, and left without ever looking back. This proved to be the second-best decision he has ever made. He sold his poker app shortly after and decided to focus full time on building and creating start-ups.
Most recently Giuliano was the founder of a very well known restaurant app, called 'Time Table'. This app provided restaurants with A.I. powered point-of-sale software. The company grew incredibly fast and won numerous awards for its innovative product, such as the GW Innovation Competition. Time Table was then sold to one of its competitors towards the end of 2019 for a reported $50 Million.
Many people would simply stop working at that point, maybe live on a beach for the rest of their days, but not Giuliano. Instead of retiring at only 24, the young entrepreneur decided to launch his next startup: DiagnostiX (https://diagnostix.ai). This new medical tech start-up is aiming at disrupting the market by bringing machine learning with A.I. to the medicine world. They have developed a state of the art patented blood testing device that will analyze blood samples in only 25 minutes. But this doesn't stop there, the device will be able to instantly diagnose the patient.
Giuliano has also just become a father, "Everything I do, I do for him now. It's to build something that lasts for him. So he can look back and say 'My dad did it right' money doesn't matter, it's about legacy." he said.
As we are currently experiencing very tumultuous times, it is encouraging to hear about an entrepreneur such as Giuliano. To see that the American dream is alive and well even in the most difficult of times.