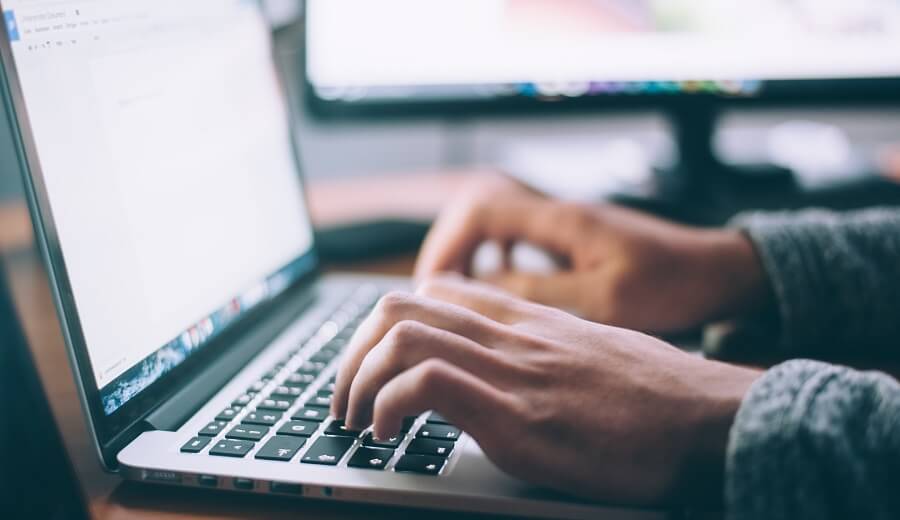 According to Cormac Reynolds of VelSEOity, businesses should prepare for the worst by looking their best. Reputation management is more important now than ever before and ensuring your business is monitoring what people say about and see about them is an imperative.
VelSEOity have helped a variety of businesses improve their online reputation management processes and have provided a number of great tips below that everyone from SMEs to larger companies can put into effect. So, check out their guide on how to take care of reputation management for businesses.
Better Reputation Management Beings with Googling Your Business At Least Once Weekly
When did you last Google your business? The simple task of typing your professional or business name into a search bar at least once every week can help you uncover all kinds of things that you weren't aware of.
If you browse the Web from the perspective of a customer, you can find reviews online that you weren't aware of, somebody gossiping about your business on social media, as well as numerous other public commentaries that pop up when you or your business is mentioned by name.
If you are able to see negative reviews when searching for your business on Google, Yahoo, or Bing, it is important to understand that potential customers can too. Fortunately, you don't have to allow the negative comments to sit there thus ruining your reputation. Always ensure that you monitor and take control of your reviews online through an organized process every day.
Note the date and location of any inaccurate or bad information and delete whatever you can. If you are unable to remove the information yourself, ask the owner of the website to remove it or at least allow you to post a rebuttal. If you find some that cannot be removed, you can move them to at least the second page of the search results by producing positive, SEO optimized content to replace it.
The only time negative mentions should not be deleted is when they are genuine complaints or reviews from actual customers. You should address these publicly and quickly with the ultimate goal being a satisfactory outcome.
Engage in Social Listening to Cement your Online Business Reputation
Today, you can use tools such as Hootsuite, NetVibes, iGoogle, or even Rankur to track sentiment online. Social media management tools can integrate your inbound and outbound interactions and analyze sentiment thus helping you prioritize negative feedback and react fast.
Improve your Online Reputation Build a Brand Story That's Founded on Ethics
When customers invest in a brand's products and services, they place a great deal of trust in it. The ethical principles that you adhere to will not only play a key role in your sales and marketing campaigns but will also provide a set of standards for your employees to adhere to on a daily basis.
Align Your Brand with Legal and Moral Obligations
Companies have a responsibility to their customers, employees, as well as trading partners. You should always maintain a positive reputation by continuously adhering to your legal and moral obligations. For instance, occupational safety and health (OSH) should always be a key concern regardless of business. Reputation management during coronavirus is very important
A data breach may provide cybercriminals with access to your customers' and employees' personal information, which may have serious consequences for them as well as your business. Cybersecurity is the responsibility of everyone, particularly marketers. It is thus important to protect any sensitive data the best you can using cloud solutions, data encryption, firewalls, etc.
Monitor Your Digital Footprint
To keep brand perception under control, monitor the key metrics for any abrupt changes that may be tied back to negative publicity. The Google and admin dashboards for hosting are important for showing spikes in traffic and help you analyze trends. Timeliness is a key issue, which is why you should invest in tools that provide real-time alerts whenever you or your brand are mentioned online.
Be Honest and Authentic
Corporate 'blah blah' is something that nobody ever wants to read, which is why you must always ensure that the tone used on social media is not only human but also suits the target market. You want to come across as trustworthy, which means being open and transparent; reacting to negative comments and posts in the appropriate way as opposed to attempting to cover your back with marketing spiel that's likely to encourage trolls.
Determine Whether the Review Requires a Response
Nothing is wrong with setting the record straight. After all, you would never allow anyone to bully members of your family, so why allow anyone to bully your brand and following? When it comes to online reviews, however, you need sometimes to take a step back and assess the entire situation. It is sometimes best to ignore the bully completely.
One more thing you must always remember is that your response may fail to deliver the expected results. Keep in mind that when you start to defend yourself, people will almost always side with the customer. It is a delicate situation that must be handled perfectly. So, first decide whether the comment requires a response from you. Lastly, believe in the audience. People can always tell when somebody is "trolling you" and when somebody is expressing a genuine concern and you should be capable of doing the same.
Protect Your Networks and Privacy
Nothing sinks brands faster than negative publicity, particularly when it involves a security breach that exposes customer data to risk. Network infiltration can be prevented by educating employees on security to reduce incidents of human error. One of the first recommendations that security experts will make is investing in a virtual private network, but the technology still has is share of scams. Here are some of the best ways for you to protect yourself:
–           Keep all your software, device, and networks updated
–           Limit access through access controls and strong encryption
–           Use secure hosting platforms that offer leak protection and encryption
–           Install a VPN on all devices and networks
All of these tips will help you prevent issues and help manage your reputation in a positive and controllable manner.
This post is tagged under: VelSEOity, Cormac Reynolds, SEO Guide 2020