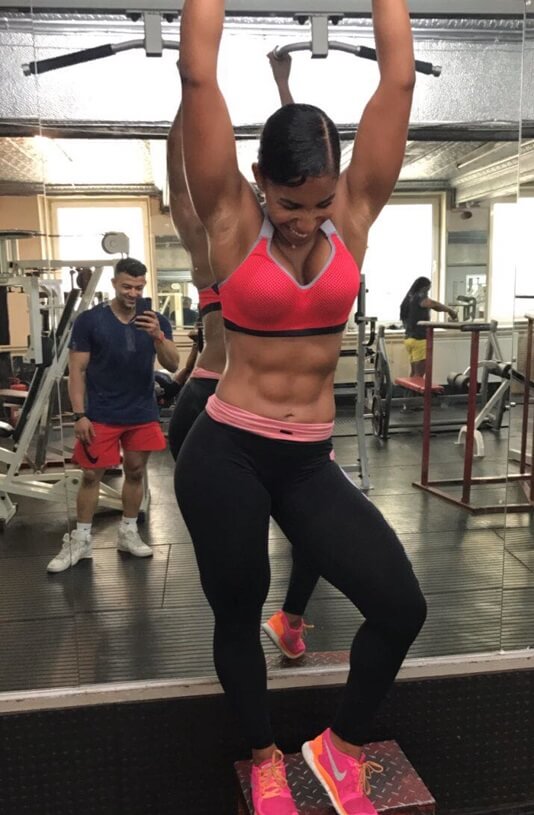 Every element of her brand is infused with power and transformation – and is grounded in the belief that self-love is the first, most important step in each and every wellness journey.
Victoria takes an innovative and holistic approach to exercise and nutrition that works with your body, not against it. She will help you create a beautiful body by focusing on your health and happiness. Balancing the four core pillars of mindset, nutrition, movement and sleep, we'll teach you to listen to your body to feel amazing.
Victoria is relentless in her pursuit of excellence, she has integrated advanced scientific research with unrivalled care and compassion for the perfect balance of health and vitality. Victoria is trusted to give honest, personalised and expert wellbeing advice for a happy and healthy life.
"I want to build a global community of strong, empowered women that need efficient results and a holistic approach to health and fitness. I want to lead all the working mum's towards a healthier, happier life, that doesn't involve hundreds of hours at the gym or restrictive diets (because really which mother do you know has time for that!). I want to share my personal techniques and habits that have transformed me from size 18 to a comfortable, maintainable size 10 and a much happier human being."
Victorias Blueprint
"Using the Four Pillars of Health, I strive to uncover the most beautiful you and develop healthful habits to elevate your Mindset, Movement, Nutrition and Sleep. Once your mind and body are working in perfect harmony, you'll develop an intuitive knowing that will streamline your transformation.
I MINDSET
Any change that happens in the body, happens in the mind first.
II MOVEMENT
Movement is medicine.
III NUTRITION
Nourish your body, don't count calories.
IV SLEEP
Sleep is where the magic happens
In short, you'll become an expert of your own well being, and create a blueprint for the joyful, healthy life you deserve".
More details about Victoria can be found at here Instagram handle: https://instagram.com/victoria__everest
Website: https://www.victoriaeverest.co.uk

~