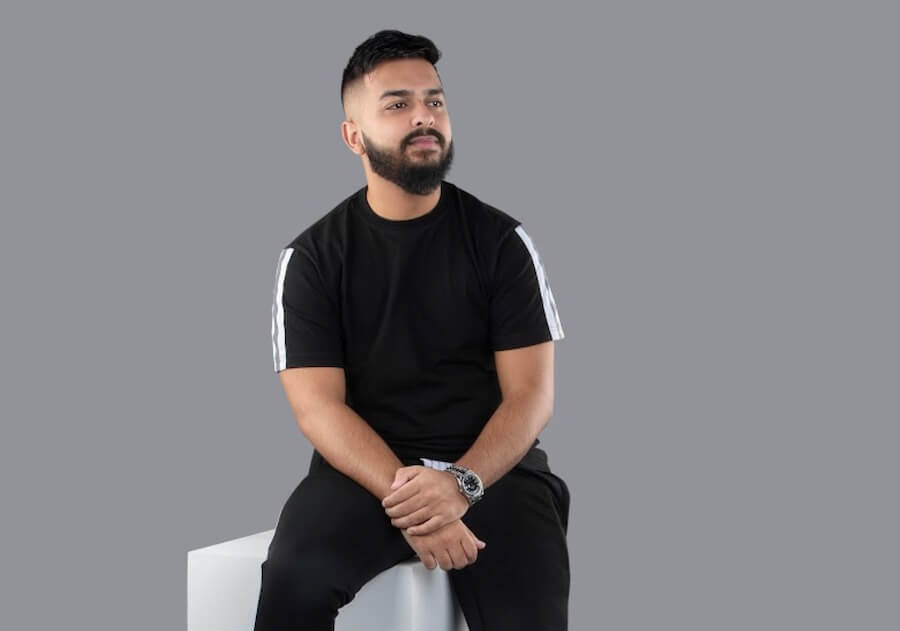 From a very early age, we all have dreams that we lose along the way for various reasons. One of the most frequent is not having the support or determination to begin the journey. Our parents will always see us too young to risk going in search of our dreams. Javed Kahn is a young entrepreneur who has always fought to achieve his dreams.
This entrepreneur, born in hard East London, started as a pizza delivery boy at an early age. But at that time he was already attracted to the stock market, a world that had always fascinated him.  But at that time the young Kahn was working part-time and the other part of his life was dedicated to his studies at the university.
The desire to be able to have a job that would allow him to help his family led him to experiment with online trading. With little experience and bad advice, Javed lost all his savings, his first try into the business world had failed miserably. This, far from discouraging him, gave him a shot of adrenaline, for he knew that since he lost everything, he could recover, learning from his mistakes.
In this way, he would develop a great appetite for risk, which led him to continue investing in the financial market. This time he went a little further, and had to use the money his father had saved for his University and went to borrow from some friends to try to recover what he had lost. Again, he lost everything, leaving him without money for college and in debt to his close friends.
The Journey to Success
Things were not looking good for Javed, as he had lost his father's money, about 10,000 pounds, plus the money he borrowed from his friends. This led him to stop going to college to work full time and collect what was lost to pay back. Despite the adversities, he never stopped believing in his dreams and knew that the way forward was online trading, and despite previous failures, he was not going to give up.
Dedicating much of the time and money he earned to his financial education and subsequent investment in the marketplace, the good results began to come. This young man, who began to pursue his dreams at an early age, was achieving them. He found the perfect platform and his growth since then has been exponential.
Javed is now one of the leading traders on the NFX platform. His journey to success was not an easy one, but perseverance and knowing how to bounce back from bad times brought him to the top. Because of this, he is also dedicated to educating thousands of people around the world about finance and investments.
By achieving success he was able to pay back all the money he owed and now he can assure his parents of a better life, something that was his main motivation from an early age. Two years after starting his adventure, Javed moved to Dubai, in that great city he found a special attraction, and one year later he would buy a villa. This undoubtedly leads us to the question, what was the key to his success?
Building the Road
His harsh childhood in East London, where he lost great friends due to violence, made him want to seek a better life, and thanks to online trading he had succeeded. But from his beginnings until now, many things have happened, and he was able to build his path by documenting his steps.
From being a pizza delivery man to achieving the longed-for financial freedom, all of this has been documented in his networks, something that has given him prestige and recognition in the marketplace. This has undoubtedly helped him become the most sought after NFX educator. Showing up on the networks as he is, seeing where he came from and where he has gone, is a great motivation for others.
Javed continues to work and is focused on continuing to build financial skills with which he can help his friends and family have a more peaceful life. For him, it is a way to thank him for all the support he was given when he was at the bottom. The limit is not outside, Javed Khan is clear that the only limit is our thoughts.