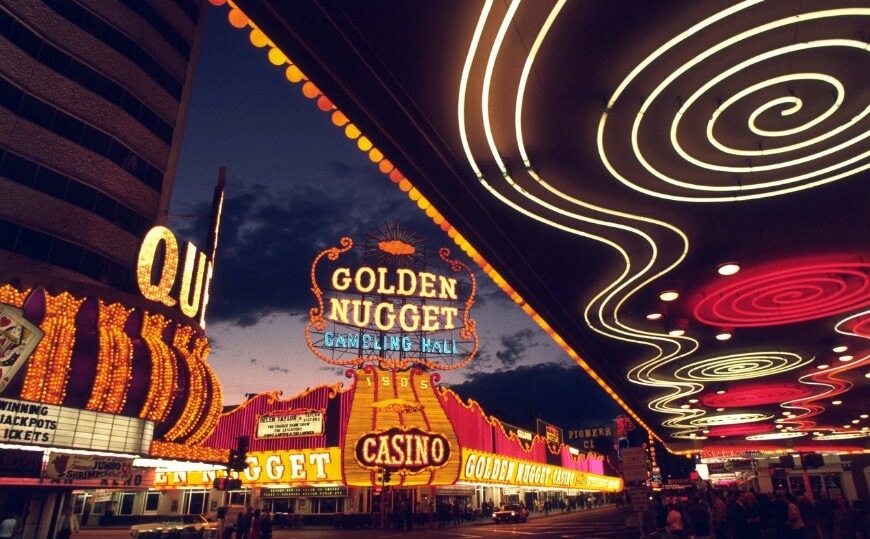 America's adult playground is on most peoples bucket list – flagged as Forbes no 1 place to visit in its top 20 destinations for 2020 guide – in no way has its appeal lessened over the years, with a massive 42 million visitors attracted to the desert metropolis in 2019. 
If you have just booked a holiday to Vegas and are a first timer, then it's best to do your research and plan your trip and your itinerary carefully to make the most out of your time there.
Here are our top 5 tips on how to prepare for your holiday of a lifetime in Sin City.
Get saving and plan your budget
Let's face it, no-one wants to go to Vegas with a small budget and have to scrimp whilst they are out there. It's not the most expensive city in the World, but there are many ways to spend your money out there. Aside from the many casino and gambling opportunities that Vegas is famous for, there are also an amazing mix of restaurants, nightlife, concerts, shows, awe inspiring national parks, museums, golfing, sight-seeing and history that you can explore while you are there.
Start saving as soon as you've booked your trip and think about how you want to spend your time, accounting for how many days and evenings you will be spending out there.
Will you be happiest resort hopping around the strip, spending your evenings in restaurants and then on to the casinos? If so, set yourself a daily gambling limit and a daily entertainment limit and save accordingly. More importantly – make sure you then stick to it, it can be dangerous if you give yourself a never-ending stream of cash from the ATM or a house credit line. Set yourself a defined daily limit of cash that you are prepared to lose no matter what happens.
You'll also need to budget for meals out and transportation around the strip and beyond. According to Budget your Trip you should plan to spend around $255 per day on your vacation in Las Vegas, which is the average daily price based on the expenses of other visitors. Past travellers have spent, on average, $67 on meals for one day and $36 on local transportation.
Think about what tours, shows and trips you would like to see and do and book them in advance of going so they are paid for and you don't have to put any of your spending money towards paying for them.
It's also worth budgeting for extra costs you'll incur whilst you are there – think about things like the number of water bottles you'll buy each day, the tips and handouts, your morning coffee and the taxi ride to and from the airport.
There are plenty of ways to save a little bit of cash too:
– The entire 4.2 miles length of the Las Vegas Strip is pedestrian-friendly, with footbridges at all the main intersections so instead of using public transport or taxis you can always walk – it's probably the best way to take in the architecture of the city at the same time too.
– When it comes to dining, Las Vegas has made the all-you-can-eat buffet a mainstay and whilst the high-end hotels have the most expensive and impressive buffets, more budget friendly hotels offer cheaper options and you can usually save a few dollars by enjoying the buffet on a week day or at lunch.
– Friday is surprisingly one of the best nights to find tickets and entertainment deals in Las Vegas so think about planning and booking shows and entertainment for this night to get the best deal.
– If you're going to play slots or table games, don't purchase cocktails at a casino bar beforehand—wait until the cocktail waitress approaches you. To keep you gambling, the casinos offer free cocktails; you may have to wait a little longer for it, but you'll save money.
Plan what you want to do when you are there
It's always worth researching everything you'd like to do while you are there and planning out your itinerary ahead of time.
What are the top resorts on your hitlist? What shows are on during the time you are there? Are there specific restaurants that you would like to book? Do you fancy hitting a nightclub or a pool party? Or is sightseeing more your thing? Check out online reviews and Las Vegas what's on and travel guides and speak to people who have already been there so you can compile a list of recommended things to see and do and then streamline the list in order of what appeals to you most and can be achieved in the time that you are there for.
Here are some things to consider: 
For one of the best views of the Bellagio Fountains water show, grab a table at Mon Ami Gabi in Paris Las Vegas across Las Vegas Boulevard.
For bird's-eye views, head to the tallest observation tower in the United States, the Stratosphere offers panoramic views of the whole Vegas valley and you can ride the elevator more than 100 stories up to the top for a drink or dinner.
If hiking is your thing then you'll want to visit Red Rock Canyon for the day – it's a short drive from Las Vegas but feels like another world with more than 30 miles of hiking trails for varying levels of skill.
Another great day trip to consider is the Hoover Dam, it's best to get there early so you can admire the massive structure and spend the day enjoying Lake Mead.
Try the newest adrenaline-fueled attraction in Las Vegas by soaring down the Fly LINQ zipline. Take in the views from 12 stories above the LINQ promenade on a zipline that begins near Las Vegas Boulevard and ends at the High Roller.
Visit Shark Reef at Mandalay Bay to view some of the world's fascinating marine life up close. More than 100 sharks and 2,000 animals total live at this aquarium in Las Vegas.
The mob and Vegas are intrinsically tied together, visit the mob museum to discover the fascinating and detailed history of the two.
Read up on what you should know
Lots of people head to Vegas for the first time without really knowing what they are getting into. It's worth researching advice and tips from locals and regulars to the city so you are well equipped and prepared in order to maximise the fun to be had without wasting time and money. Some tips to help you look like a seasoned pro include:
You can't hail a taxi on the street. It's a rookie mistake to try and hail a cab on the street in Las Vegas. By law, taxis (and ride-sharing services) are only allowed to pick up and drop off passengers in designated areas (usually in front of a casino) so it's a good idea to pad your transportation time by 30 minutes to get anywhere in Las Vegas.
Long hauling is common place. Be specific about what route you want your cab driver to take to avoid them taking you on a longer route than necessary to increase the fare.
Beware the costumed characters.  At iconic points along the strip you'll see people dressed up as costumed characters. Be warned that if you stop to take a picture with them they will expect you to pay for it.
Take a portable phone charger everywhere you go. You'll want to snap pictures and videos of everything you do, which can drain your battery. Ensure you don't miss out on recording precious memories by taking a portable charger everywhere you go.
Check in with the concierge desk before you head out. A lot of the hotels on the strip partner with a handful of clubs, and the concierge staff are usually well-connected to help you with recommendations, discounts, and getting guests often elusive lists. Spending time with the concierge can save you a few hours of standing in line, and maybe even get you VIP status.
Take gambling lessons
Even if you are not a gambler, chances are you will still want to experience a night in one of famous casinos on the strip. If you feel a bit intimidated at the thought of playing games that you are not familiar with, such as poker, blackjack, baccarat and other table games then it may be worth checking out the free gambling lessons that are hosted by many of the Las Vegas casinos, so you can get a primer on the rules of the games and pick up crucial things such as dealer-speak, where to sit at a table and more.
Before you arrive in Vegas, you can also read up on gambling basics or visit UK Online casinos to familiarise yourself with the games and pick up some basic tips on how to play.
Think about what you are packing
You'll need to consider the time of year you are going. Because it's in the middle of the dessert it's a common misconception that Vegas is hot all year round. But it does get cold in the Winter time so if you are visiting in the Winter months (Dec, Jan, Feb) then make sure you pack accordingly. It can still be nice during the day when the sun is out, but once the sun goes down, the temperatures drop dramatically, and the wind can spring up so be sure to pack a coat and warmer clothing for the evenings. All the casinos are air-conditioned and can get chilly no matter what time of year, so even if you visit in the Summer months it is worth packing something warm like a wrap or light jacket to put over what you are wearing.
Make sure you stock up and pack plenty of sunscreen, even in the Winter, the sun can shine brightly during the day, so you'll still need to put on sunscreen before you head outdoors and apply it every hour or so. It's also worth packing a filtered water bottle, a practical day bag and comfortable walking shoes for daytime exploring and if you are planning on attending one of the many pool parties on offer, think about what swimwear and swim cover up gear you'd like to take too.
The dress code in Vegas is quite casual during the day so feel free to dress as you please while exploring in the daytime, even the casinos have a relaxed dress code during the day – although it becomes more formal in the evening.
Check before you get there what the dress code is for the casinos and restaurants you want to visit and if there is a code for the shows you have planned to see too.
Lots of women like to dress up at night so don't feel like you need to hold back on glamorous outfits – think stylish nightlife attire such as chic dinner dresses or fancy cocktail style dresses.