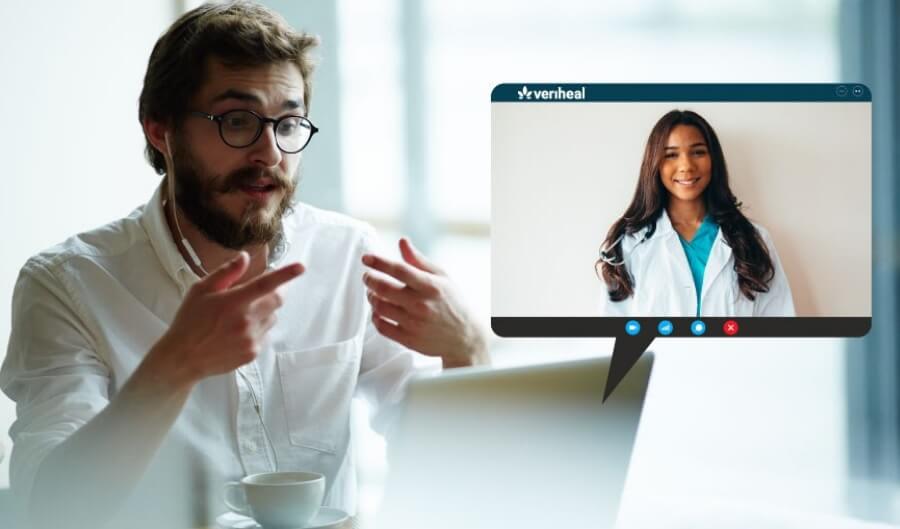 In the health sector, cannabis has been identified to be highly effective in treating specific illnesses that orthodox drugs haven't had much success with such as opiates, hence the rising popularity. Cannabis has been identified to treat the symptoms of epilepsy, glaucoma, Crohn's disease, Alzheimer's disease, chronic pain, and many more conditions.
Since these medical discoveries, countries have become more open to the possibilities of cannabis and have created a system that will allow the benefits of cannabis to be tapped into. Countries such as Thailand, Jamaica, Italy, France are gradually beginning to explore the possibilities that lie therein. However, the biggest market for medical cannabis by far still remains the U.S.A. The U.S controls about one-third of the global market. Of the 50 states in the U.S., 33 have legalized the use of medical cannabis while 11 states have legalized both medical and recreational use.
Despite this acceptance at the state level, it is also important to note that the federal government still classifies cannabis as a Schedule 1 drug and as such makes it illegal. With the only caveat being the right to try bill and the Farm bill. The right to try bill, in essence, allows patients to use 'an eligible investigational drug' as a last resort if every other option had failed and the Farm bill legalizes hemp as it has little THC content, the intoxicating compound responsible for the high people get. However, flexible state laws have made it possible for states to implement a medical cannabis agency without necessarily flouting the fed laws.
Technology's Impact
To use cannabis medically, you must have been registered with your state's medical marijuana authority, who in turn gives you a medical marijuana card that allows you to make purchases at a licensed dispensary. Before a medical marijuana card is issued, you must meet with a licensed physician to review your ailments and any medical records that you may have. If the physician decides that marijuana treatment could be a good option for you, they'll go ahead and recommend it. This whole process usually takes a few weeks and the process can be troublesome to jump through all the hoops. However, technology has revamped the whole process, made it quicker and less stressful on the patients who would have previously made at least two visits to the physician's office, as well as the physicians. With the advent of the digital perspective, you can get your card in most states in just a few days.
Now, prospective marijuana patients can apply for marijuana cards without having physical contact with a physician, all they need do is use a capable cannabis consultancy agency. The agency would bridge the gap by finding a licensed physician within their state. This is exactly what Veriheal has done, and its starting to pay off.
A Network That Works
Veriheal is not just a cannabis consultancy firm but a healthcare technology company that focuses on personalized cannabis education by networking and connecting patients to doctors and cannabis professionals. Veriheal has a network of licensed cannabis physicians across U.S. states that can cater to all of the needs someone may desire for cannabis treatment.
Interestingly, there has also been a remarkable surge in inquiries from doctors to the Veriheal team who want to be a part of a working system. This is good news for the cannabis industry as a whole as it is a pointer to the fact that more and more physicians see the potency and efficacy of cannabis as a drug.
Changing the Stigma
Even in a country like the U.S., there is still a huge stigma and bias toward cannabis and its ability to treat several illnesses, more painfully even among physicians. In line with the federal government's stand on cannabis, physicians are taught in school that cannabis is dangerous and bad. It takes the progressive-minded doctors to be open to this new possibility that a plant you have been schooled on is bad can have so many benefits. However, the experiences of some of the physician's patients who have tried medical cannabis have been one of the reasons for the change. As it is said, "you can't argue with the evidence."
This also means that more and more pressure would be put on the federal government to change its stance on cannabis. Clearly, they are already soft-pedaling and with time the cannabis industry would hope for better days when financial institutions would partner with it. With more and more physicians buying into medical cannabis it would guarantee sustained growth and reduce the general bias and help make cannabis more of a go-to drug rather than a last resort.
The StartupFortune News Department was not involved in the creation of the content. Contact support for more details.