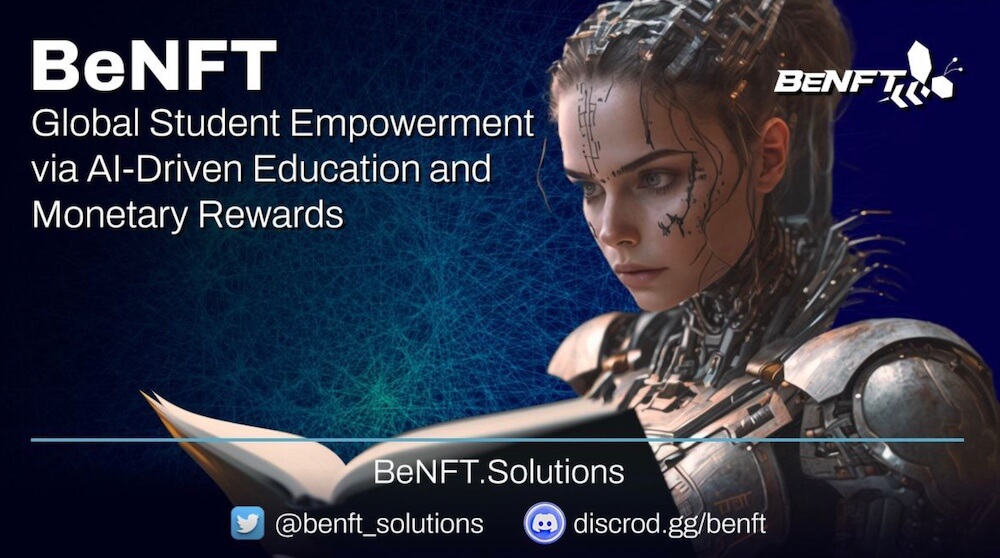 Redefining e-learning, BeNFT uses AI, crypto, and metaverse to create a Learn-to-Earn ecosystem that is aimed towards providing education and imparting skills that are relevant in the modern world. By leveraging the innovative teaching system of BeNFT, the students can kick start their careers, both by having a higher chance of being picked up as employees or even independently starting their freelancing career.
Digital Courses With Real World Applications
BeNFT is taking the boring online education concept into the 21st century with its metaverse institute. Integrating AI and blockchain, the platform will partner with some of the biggest universities worldwide to offer different courses. Ranging from cutting-edge programming and web development to the necessary finance, the wide range of courses offered will have something for every student.
Partnering up with globally renowned educational institutions, BeNFT will not only offer the courses but give the necessary tools and resources to study and complete these.
Using AI to enhance the learning experience, BeNFT will increase the prowess of the students. It will allow them to use their acquired competence to gain an upper hand in employment. Firms and organizations are always on the lookout for exceptional talent and with BeNFT, this is possible.
In the words of the BeNFT CEO, Guillermo Gharib,
"At BeNFT we are not just making education accessible, interactive and fun but, also building a hub that rewards efforts to keep the students engaged while they leverage the skills needed to face the world."
Competence Strengthening Through BeNFT AI
What sets BeNFT apart from traditional online education is how it uses AI. The AI-driven courses are designed to be easy to grasp for the uninitiated with advanced skill enhancement for those who are looking to broaden or cement their talent in their respective areas.
As a metaverse institute, BeNFT will allow students to create their profile, complete with their avatar, along with the professor of their choice for their preferred course.
This is where the AI will kick in. The AI-based professors will closely follow each student enrolled in the course, understanding their speed of learning. The AI will adjust its teaching style to match every student. The quizzes, tests, and assignments will also be adjusted to ensure that students' strengths are enhanced, while their weaknesses are also concentrated upon to bring them up to speed.
Learn-to-Earn Taken To A Whole New Level
BeNFT truly creates a practical Learn-to-Earn system. The students are given the most effective form of education through which they can learn and then earn by finding jobs in their dream organizations or even earning directly through gig work and freelancing.
But that is not only how they earn. During the courses, every time they cross a significant milestone, they are rewarded in cryptos and NFTS. The students will be able to utilize the cryptos to buy resources and tools in the BeNFT marketplace, while they can trade NFTs for profits.
The students will also be provided with soulbound NFTs and digital certificates as unique tokens that will reside permanently in their wallets. Unable to tamper or even transfer these, the soulbound NFTs will be proof of skill, expertise, and talent that they can showcase to potential employers and clients to get jobs and gigs.
The BeNFT's native $BeAI tokens underpin the complete ecosystem, with a minting and public pool already launched. The roadmap for 2023 ahead has major milestones, including DEX and CEX listing, educational institute partnerships, and the launch of courses, while 2024 will see more CEX listings and the first alpha release of the BeNFT AI Learn-to-Earn ecosystem.