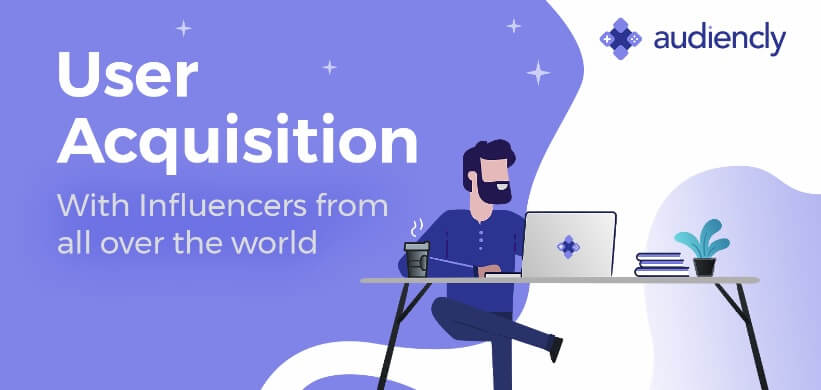 Influencer marketing has grown to an important industry in recent years, now it has become a critical part of any business and is becoming increasingly popular.
Today, we are interviewing Adrian Kotowski, the young and dynamic entrepreneur who's already established several sustainable businesses. Adrian is the founder and CEO Audiencly, an agency that is revolutionizing the way influencer marketing works. In this special interview, we're discussing his projects, future goals and his journey to becoming a successful businessman at a very early age.
Hello Adrian, welcome to Startup Fortune, could you tell us a little about yourself and your background?
Thanks for having me here! I am from Germany, 20 years old and I am operating with global Influencer Marketing for over 5 years now. Over the years I have gained a lot of insights and created some of the most viral and successful Influencer Campaigns on Youtube.
All my previous companies have used Influencer marketing in order to acquire our target users and with our successfully working Influencer concept, we have helped several brands and established companies to succeed on a bigscale throughout the years.
You are only 20 years old now, how old were you when you created your first business? How did it go?
My first business was a website for item games which I have created at age15 to 16. It turned out way more successful than ever expected and that was the stepstone for my passion for Influencer Marketing Campaigns. At that time our small team has hired a well-known Gaming Influencer to promote and use our Website which has acquired us many additional users and organic traffic from a solid source.
That has lead to the idea of managing Influencer operations and relations for other brands too and to finally founding an Influencer Agency which has improved over the years to become the version as it is today running several huge campaigns on global markets.
Audiencly had such a successful start. What makes Audiencly so unique and beneficial for every company?
We built a solid concept that connects an Influencer management agency together with a Campaign & Marketing agency. This allows us to drive big influencer campaigns on any scale with great results.
Besides we have understood to distinguish Influencers that are worth it and build one of the biggest networks consisting of valuable Influencers for every niche and region.
Can you share a few more insights on how Influencer marketing has changed throughout the years and what Audiencly has changed?
One of the main aspects that we have to understand pretty early and which has brought us ahead of many others is that we understand the importance and especially we can track down valuable Influencers rather than just Influencer with a big reach.
In the past we have worked with Influencers with millions of impressions and views but who had only like a 5% conversion rate whereas our valuable influencers that we work with today might have a slightly smaller reach but they have an extremely strong bond to their audience and are able to really"Influence" their audience and achieve conversion rates far over 20% which obviously turns out far more profitable for the brands.
That's wonderful! Can you explain a little more about the process to start a campaign with Audiencly? How does it work?
The process of how to start a campaign with us is pretty easy. All that needs to be done is to contact one of our Managers or me via our website or LinkedIn and we will instruct all the further details about the plan, target audiences, and goals and we will look into their business to get a proper understanding of everything in order to use all the information and create a working campaign plan which can be implemented immediately. However it certainly helpt to already have a clear vision on what you want to promote, what audience do you want to target and are your main goals you want to achieve with this campaign so that we can work on how to make your goals become reality.
What are the future plans for Audiencly, where do you see the company going from here?
We have planned big projects for Audiencly and really interesting campaigns which will catch a lot of attention and bring awareness to our client's products more than ever before!
We continue to expand every day and grow consistently and so does our network of amazing Influencers, Brands and Team members to create more successful campaigns at a higher level every time.
Thanks again for your time Adrian, and we wish you the best with your future endeavors.
Wesbite : www.Audiencly.com
Twitter: https://twitter.com/Audiencly
LinkedIn: https://www.linkedin.com/company/audiencly/
Instagram: https://www.instagram.com/audiencly/