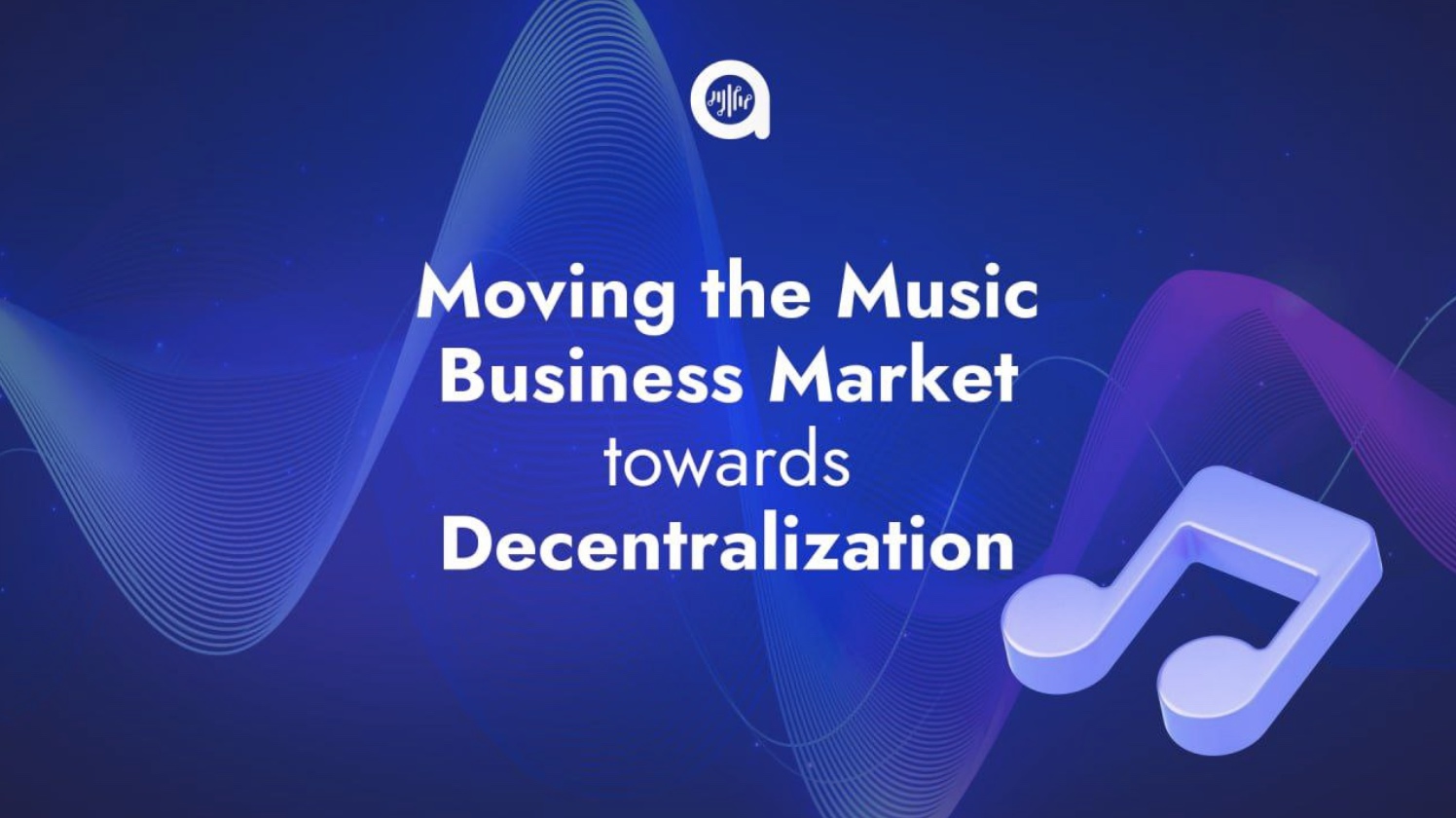 Web2 applications have placed ease of use ahead of user data security, which has kept many users at risk. For example, traditional music platforms store audio files in third-party databases, making them vulnerable to hacks that have resulted in significant financial losses for the music world.
To bring about a turnaround, the Alox Token team had these concerns right from the start of their project to make the music industry decentralized. Hence, the emergence of Audiolox.
The original idea for Audiolox was to create a blockchain streaming application. The Audiolox team, on the other hand, witnessed how difficult it was for artists to meet commitments with the plethora of record labels and streaming behemoths.
Audiolox's creative concept combines high security and transparency with "Like" internet streaming features. Remarkably, this was accomplished by fusing blockchain technology with artificial intelligence.
The First Completely Safe, Quick, and Eco-Friendly Music Platform
Primarily, existing music platforms mine user data and target advertising, resulting in a meager revenue stream for the music industry.
Notably, the Alox Token project's overarching goal is to restructure the music industry to distribute benefits fairly among listeners, creators, and service providers.
A novel AI framework developed by Loxsync Technologies forms the basis for Audiolox. The Ai's neuromorphic brain is equipped with nano optic technology, enabling it to exchange information with its neural network and particle data environment.
Among the perks, a real-time client management system, internal banking, data monitoring, and on-demand security are all features of the neuromorphic AI brain. This revolutionary system is contrary to today's traditional data storage, which has several drawbacks and incurs hefty maintenance costs that may reach billions of dollars yearly.
In addition, due to its infinite resources across the neural gates at light speed, Audiolox's Ai to Ai optic nanoparticle data utilizes a tiny portion of that. Every three to five seconds, the AI creates an algorithm to remove any data that may be read or played, leaving the remaining information passive.
Enjoy Your Favorite Songs Everywhere You Go
The music industry's underlying infrastructure has seen better days and must be updated. However, this endeavor aims to reform the present music industry so that all parties involved, from listeners to performers, share in the financial gains on an equitable basis.
Have you ever been without a signal and unable to listen to music? It happens everywhere, but it's a different story with Audiolox. Because there are no files to stream once you have placed your chosen song or music video into your library online, you can now play them offline and enjoy your favorite songs wherever you are, even offline.
In addition, Audiolox users will benefit from their unique involvement, rating contribution, and chart development.
Some Other Perks of the Platform
It is impossible to hack into Audiolox's non-binary system, which means your privacy is protected, and your royalties could increase by 700%. In addition, cutting-edge technology prevents streaming and guarantees private listening.
Impressively, payments to musicians return right away once a song is acquired. This first ecologically friendly music application also allows offline music playback with no data consumption or storage on mobile devices.
When it comes to music, Audiolox is coming to the limelight. As the library grows, more genres and regions will be represented, including but not limited to Rock, Alternative Rock, R&B, Hip Hop, Rap, EDM, K-Pop, and more. Additionally, the Audiolox app can get downloaded through the Apple App Store and the Google Play Store.
The significant decision-making component of Audiolox will eventually migrate to the DAO, transforming it into a community-driven project.
The Audiolox Ecosystem Runs On the Utility Token ALOX
Owners of ALOX tokens are a member of the decentralized organization that governs Audiolox and have the power to influence the platform's growth by establishing standards for the most well-liked artists and songs.
The premium in-app things, such as individual subscriptions and online merchandise, may be bought using the in-app tokens and can be gifted to other subscribers.
Additionally, ALOX owners are permitted to stake tokens in several staking pools. There will be several such chances made available by the team.