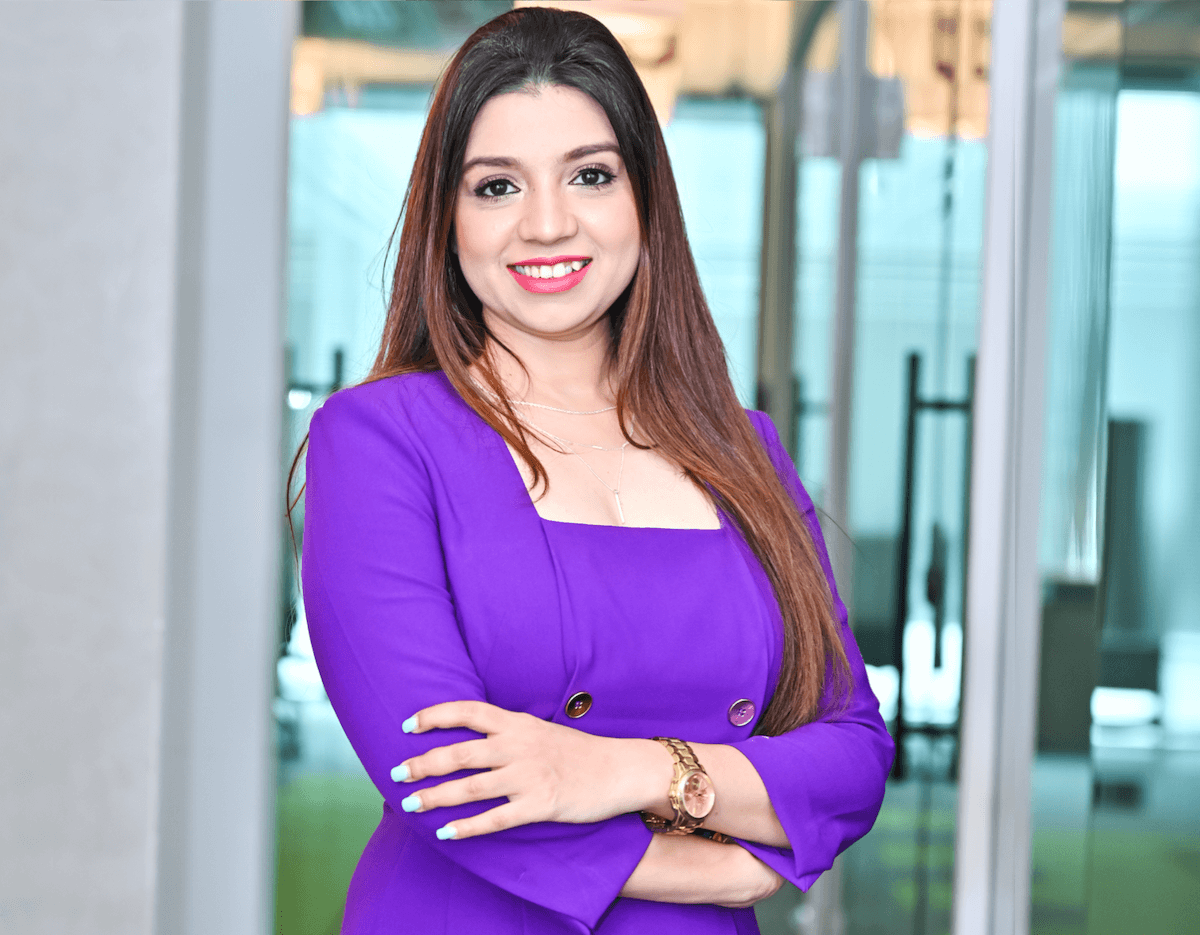 Over the years, the interest in establishing a business in Dubai has grown significantly. With her firm KWS Middle East, Ms. Aqsa simplifies the whole process for Entrepreneurs and Businesses from across the world, making it a hassle-free experience.
Acclaimed as one of the successful entrepreneurs in the Middle East, Aqsa Abdullah is the founder of two great platforms that serve to aid budding entrepreneurs to establish their businesses in the middle east. KWS majors on the inculcation of ideas that reinforce the establishment of new businesses in Dubai and provides help for established businesses without a hands-on approach. Vigor on the other hand is more of an infrastructural package as it gives them the perfect work environment, a perfect business centre right in the middle of Dubai.
Growing up she was taught to hold steady through life with integrity, value, and principles. Aqsa had a humble beginning. Though she didn't have enough, honesty and integrity were her core principles and she could not but pick up on her mother's good traits. She started working at an early age to support her mother.
When she had grown up, she secured a job as a consultant which she had to quit after the delivery of her first child. Being a woman that has always been passionate about her career, she set off to establish her own business, KWS. The company's vision was to act as a consultant that educates and guides entrepreneurs on what kind of business and niche to establish. It provides adequate solutions for the needs of each client as it may apply to every region they are based in.
Vigor was born out of the idea of having several businesses offering different products and services in an environment. These were called service offices which allow for the interaction between two different businesses as she believes that every business can subscribe to the services of another. Therefore, Vigor is not just about the provision of standard workspace for businesses but an avenue to provide bigger opportunities for the companies.
Her business caters to the needs of her clients taking into consideration their insecurities and making efforts to help them fill in any gap of information that will help them to succeed in their business. Her team works together with all honesty and transparency. This will inspire their clients to aspire for more on their business journey.
She doesn't plan on stopping there with broad plans to turn the company into a global brand that can aid the growth of millions of businesses across several countries of the world. Her business is always focused on exterminating the extenuating circumstances that await every startup with potential in whatever economy it is established. She adopts an adaptable business model that can be streamlined to fit any business idea or solve any existing business problems as it fits.
Ms. Aqsa hopes her achievements become a source of inspiration to other women in the Middle East and she's determined to continue to be a role model to the younger ones.