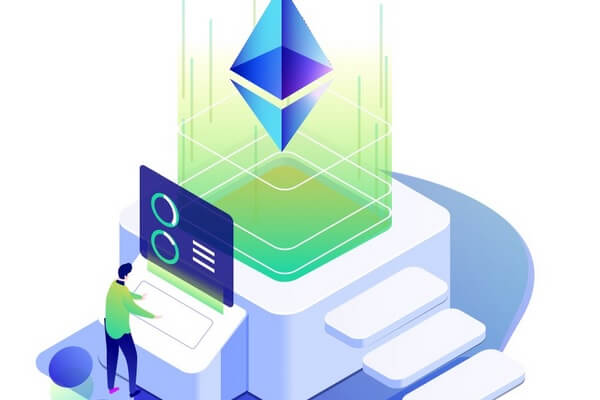 Regardless of what you think of Ethereum (and altcoins in general), it is a fact that this network has had and had a great impact on the entire industry. While bitcoin is considered primarily as a means of payment, during the huge increases in 2017, the ether was the driving force and the means of payment in many cases.
The Ethereum network was really forced to assume that role: the tokens in the network shot up like mushrooms. Suddenly, everyone wanted to issue the so-called ERC-20 token. Since the launch of the network, more than 200,000 Tokens have been issued on the Ethereum network according to EtherScan.
ERC-20 is a technical standard for implementing tokens in the Ethereum chain. Almost all the coins or tokens issued on this platform belong to this category. The most important example is the ether. That is the fuel of the Ethereum network and it is also an ERC-20 token. With ether, it pays to make transactions, but also to execute smart contracts, for example.
These tokens are issued based on a smart contract. These contracts do not have to be 'smart' or super practical, therefore, it is a slightly unfortunate name. However, these smart contracts ensure that the network and tokens must comply with certain rules. Therefore, you can program your tokens in a certain way and give it certain properties.
In 2017, the initial coin supply trend began. Everything and everyone had to have their own record. Often that was only possible with ETH. Which resulted in prices well above $ 1,000 per ether. Current hodlers can only dream of that. Millions could be collected. And if you could make a good marketing talk, you could charge wonderfully. Because investors were ready to push their ETH earned so hard to another new company.
Billions in investments in projects, most of which have never added anything to the crypto space. On the other hand, there are some outliers. If you look at the top 100, most remain an ERC-20 token. The largest token, after ETH, is currently Binance Coin (BNB). But that currency will eventually move to its own chain. But also other currencies that are popular this year, such as Chainlink (LINK) and Basic Attention Token (BAT) have been issued on the Ethereum network.